Joerns Healthcare
Saving millions by rightsizing their fleet and avoiding costly repairs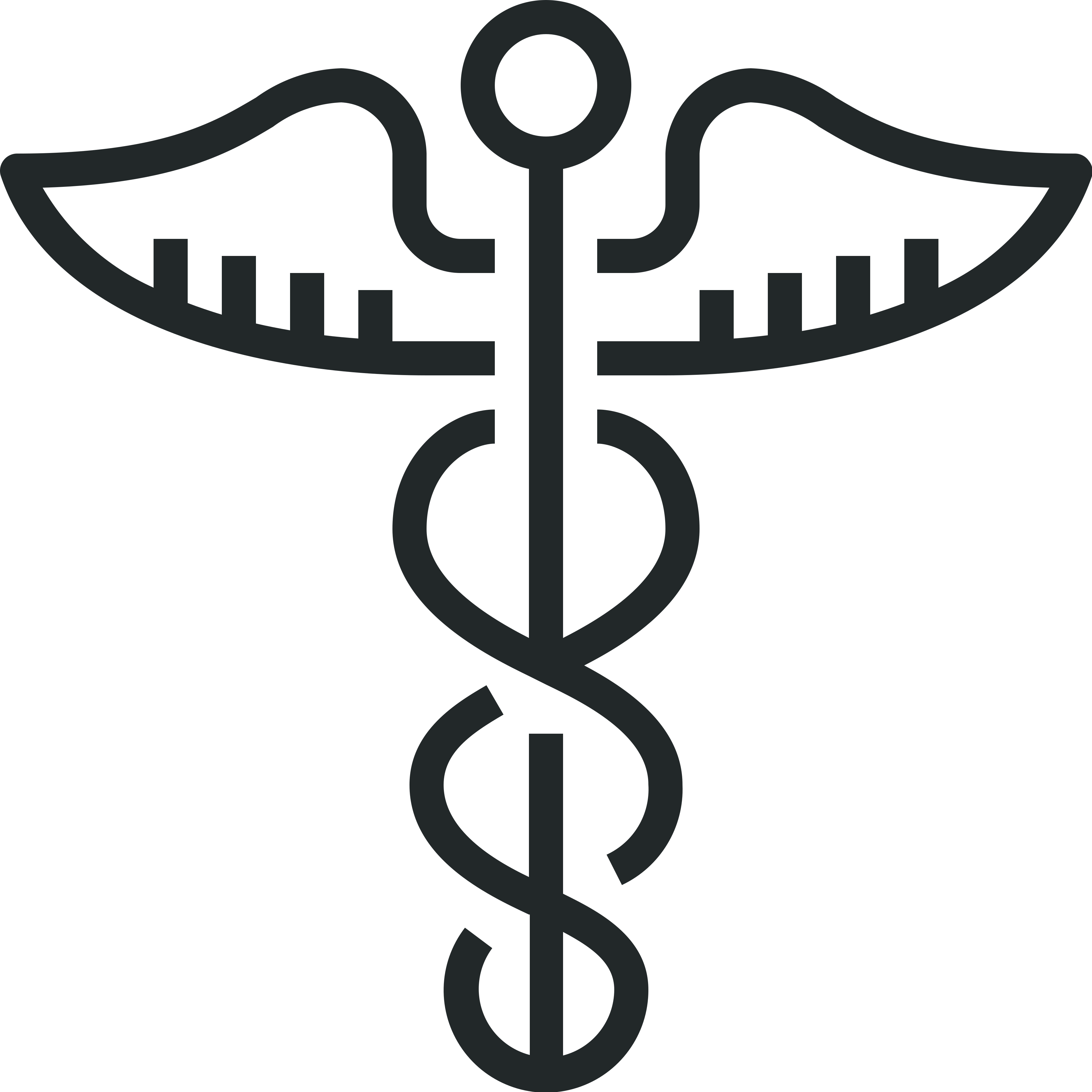 LOCATIONS
100+ Locations across the U.S.


Goals
Reduce maintenance spending
Rightsize fleet
Ensure safety
Establish working relationships
Acquire maneuverable, durable vehicles that have the lowest total cost of operations (TCO)
By partnering with Mike Albert, Joerns Healthcare ("Joerns") reduced their maintenance costs by 36 percent — saving more than $1.5 million annually.
"Mike Albert provided solutions that we needed. Sometimes we don't even know what we need, and they help us bring that information to the table," said Erik Smith, Director of Fleet and Safety at Joerns. "The maintenance data helps inform us on what to do, what not to do, and why. We can't ask for more than that."
The industry
Essential medical equipment, such as lifts, wheelchairs, and hospital beds, needs to arrive on time and in one piece. Joerns is how it gets there. The company is a manufacturer and distributor of durable medical equipment (DME), delivering to vulnerable populations in places like long-term acute care centers.
Joerns' "purple shirt" technicians need vehicles equipped for safe deliveries of essential DME. That includes trucks that have hydraulic lift gates and interior shelving to keep products secure. When it comes to important medical deliveries, time is always of the essence — Joerns technicians need vehicles that won't leave them on the side of the road calling for a tow truck.

The problem
When Joerns came to Mike Albert, they were working with a major fleet management company that wasn't getting the job done. Joerns wasn't getting the attention they needed from their FMC partner who was also lacking attention to detail. That company rarely consulted with Joerns or met with them to explore vehicle and upfit alternatives, leaving them unsatisfied with the level of service they received. Further, Joerns struggled to keep track of all their maintenance data, which wasn't consolidated into one place. Some of it was even missing.
"We couldn't even tell you how many vehicles we had in our fleet spread out over the continental United States or where they were garaged," said Derek Rankin, Fleet Manager at Joerns. "During the transition, we gave Mike Albert some really bad data, but they were able to help us compile it, interpret it and show us where our money was going."
Before Mike Albert: Joerns' fleet by the numbers
650 vehicles
$4.5 million a year on repairs
Highly aged fleet
Abnormally high mileage
Joerns needed a fleet partner who used data to inform decisions and would put Joerns' needs for secure, efficient vehicles top of mind.
The plan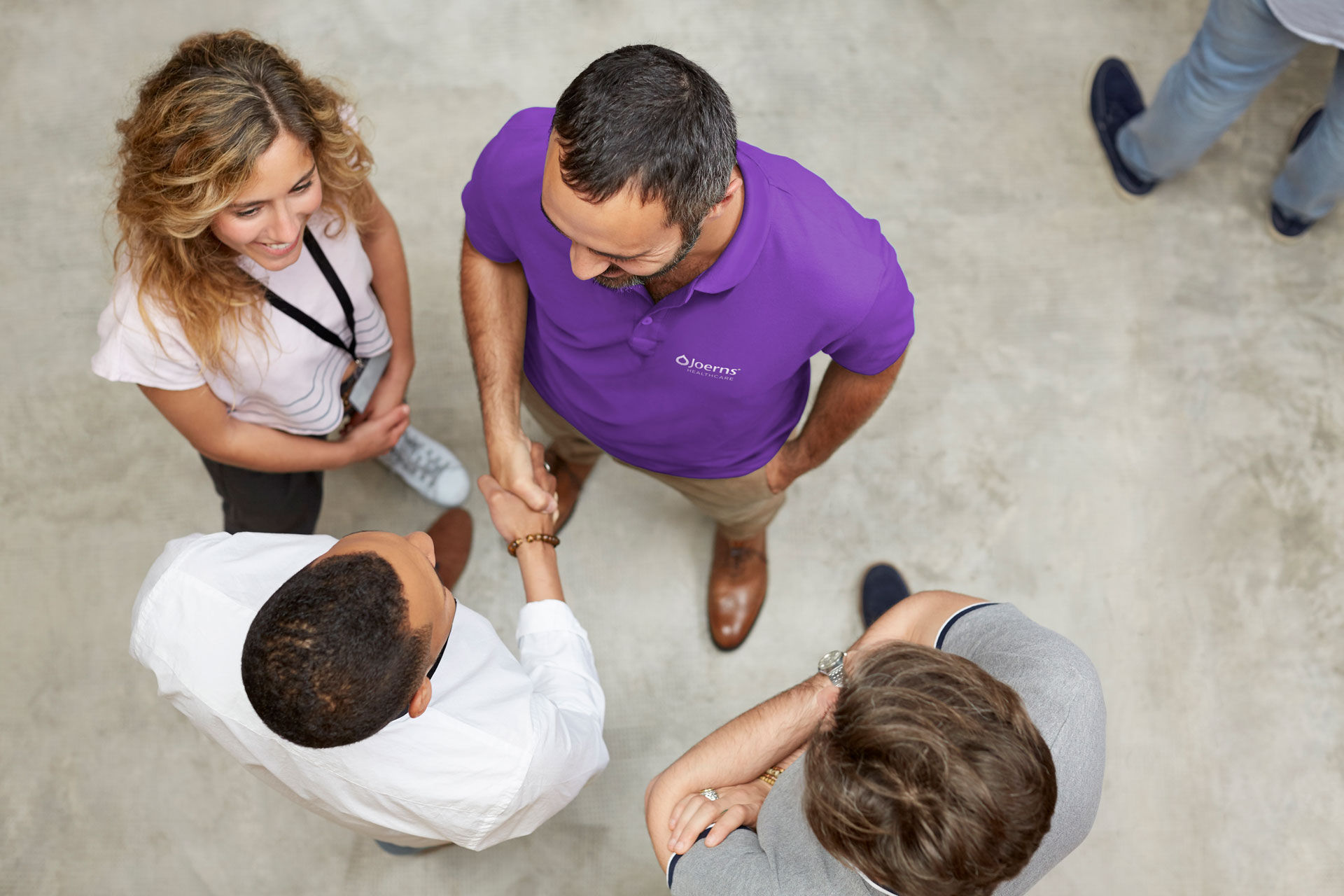 Joerns contacted Mike Albert for a free fleet consultation where they provided what vehicle data they had. With Joerns' data in hand, Mike Albert got to work conducting the analysis. Armed with their extensive knowledge of the trucking industry, the team at Mike Albert pulled together their data in a way they've never seen before.
They showed Joerns that one specific vehicle make and model — which made up almost a quarter of their fleet — was incurring major repair costs in their exhaust system between 120,000 and 150,000 miles. Sometimes, the same vehicle would have the same issue more than once.

Even after working with another major fleet management company, Joerns had never seen their data pulled together with heat maps, average maintenance costs, mileage estimates, and more. After meeting with the Mike Albert team and getting to know the ASE-certified technicians that would be helping inform their fleet decisions, Joerns quickly agreed to partner with Mike Albert. And since the partnership, Mike Albert has made it easier than ever for Joerns' vehicles to get proactive maintenance work done whenever necessary.
"The ASE-certified mechanics pretty much vet the labor and parts cost before they even send it to us for approval," Rankin said. "We feel comfortable that they vet all the prices to make sure we're not being overcharged."

The result
Mike Albert harnesses the power of their unique maintenance data system to give a number of recommendations to Joerns. And the Mike Albert team is actively involved throughout the process to ensure Joerns is never in the dark when making important fleet decisions.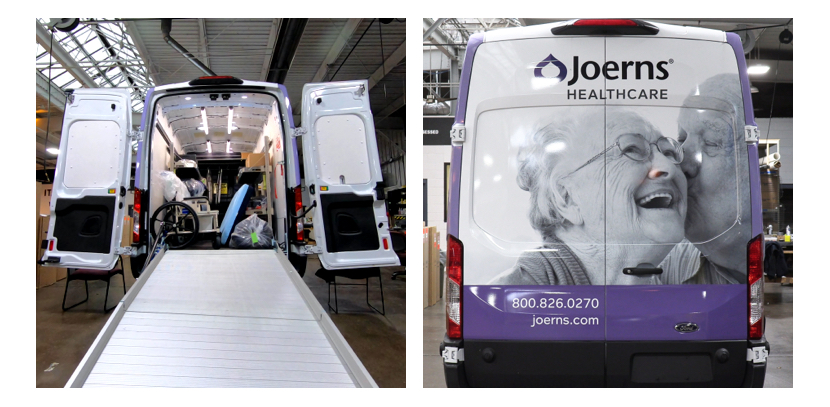 Cycling out costly vehicles
Mike Albert recommended Joerns begin to cycle out their high-cost vans in favor of vehicles that incurred far lower maintenance costs across their life cycle. Since these vans had such high costs in their exhaust system specifically, Mike Albert used both Joerns data and their own industry knowledge to find vehicles that wouldn't incur such high-cost maintenance.
Recommending vehicles to fit unique needs
Knowing that Joerns needed maneuverable vehicles that made it easy to get in and out of tight spaces without returning to their warehouse as often, Mike Albert recommended cycling in box trucks instead of vans. With a flat front and the engine below the driver, these vehicles had more maneuverability to make quicker deliveries and easier transitions. The Mike Albert team also ensured every vehicle they acquired was properly upfitted for securing heavy DME and included easy-to-use lift gates for wheeling equipment in and out.
Staying on top of preventive maintenance
Finally, Joerns used Mike Albert's maintenance data to inform better business decisions. The team now stays up to date on oil changes and tire rotations, which vary for the make, model and mileage of every vehicle. Mike Albert also recommended vehicles that specifically could lower the cost of their preventive maintenance.

Upgrading to newer, sleeker vehicles also helped boost driver morale — an important factor for all service industries to consider when retaining talent.
"That data has been absolutely crucial in building the business case that justifies us acquiring some newer vehicles in our fleet," said Rankin. "I think having new vehicles does increase the morale of the service technicians who are out there on the front lines working on the field."
After Mike Albert: Joerns' fleet by the numbers
590 vehicles
$1.6 million saved in maintenance costs annually
Newer vehicles with enhanced brand image
Proper life cycle
The Mike Albert difference
When we asked Joerns what made them choose to partner with Mike Albert as opposed to other fleet management services, three things came to mind:
Level of service. Mike Albert is not just a team of talkers. Although a data-driven fleet consultation takes significant time and resources, Mike Albert is so confident in their results that they offer them for free. And the data spoke for itself. As a privately owned company, Mike Albert treats their clients' money as if it's their own.
Data to drive decisions. Joerns was most impressed by Mike Albert's dashboard of information. They'd never seen their data presented in such a way that gave them clear-cut answers on where their money was going.
Honest, experienced technicians. Mike Albert brought a truck technician to their initial meeting. With 20 years of technical experience at Goodyear and another 10 offering recommendations, the technician stood out from the pack. Further, ASE-certified technicians must be recertified every two years to ensure they're always up to date on new vehicle technology like blind spot recognition, autonomy, and more.
Moving ahead
Thanks to Mike Albert's partnership, Joerns is building a lower cost, more functional fleet that's able to accomplish their core mission — delivering DME in a timely, safe, and efficient manner.
"I had the opportunity to visit the Mike Albert corporate office in Cincinnati, and I was super impressed with the amount of seniority that their employees have," said Rankin. "It truly felt like a family business. I know that's a cliché, that we're all family here, but I really, really got that vibe and sense that it was true."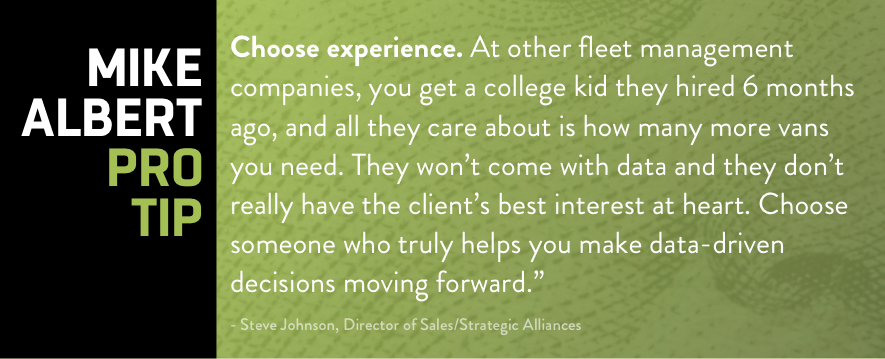 By disposing or remarketing their older, small vehicles for larger and more cost effective ones, Mike Albert was able to help Joerns rightsize their fleet and its associated cost. Drivers now have more efficient routes with less downtime and have saved millions in repairs.
Want to have a success story like that of Joerns Healthcare? Contact us. today.