If you have Commercial Motor Vehicles (CMVs) in your fleet, those vehicles, as well as their drivers, must adhere to Department of Transportation (DOT) regulations. We can help you determine if your vehicles qualify as CMVs, and if they do, we'll ensure you meet all the requirements necessary to avoid costly violations and maximize safety.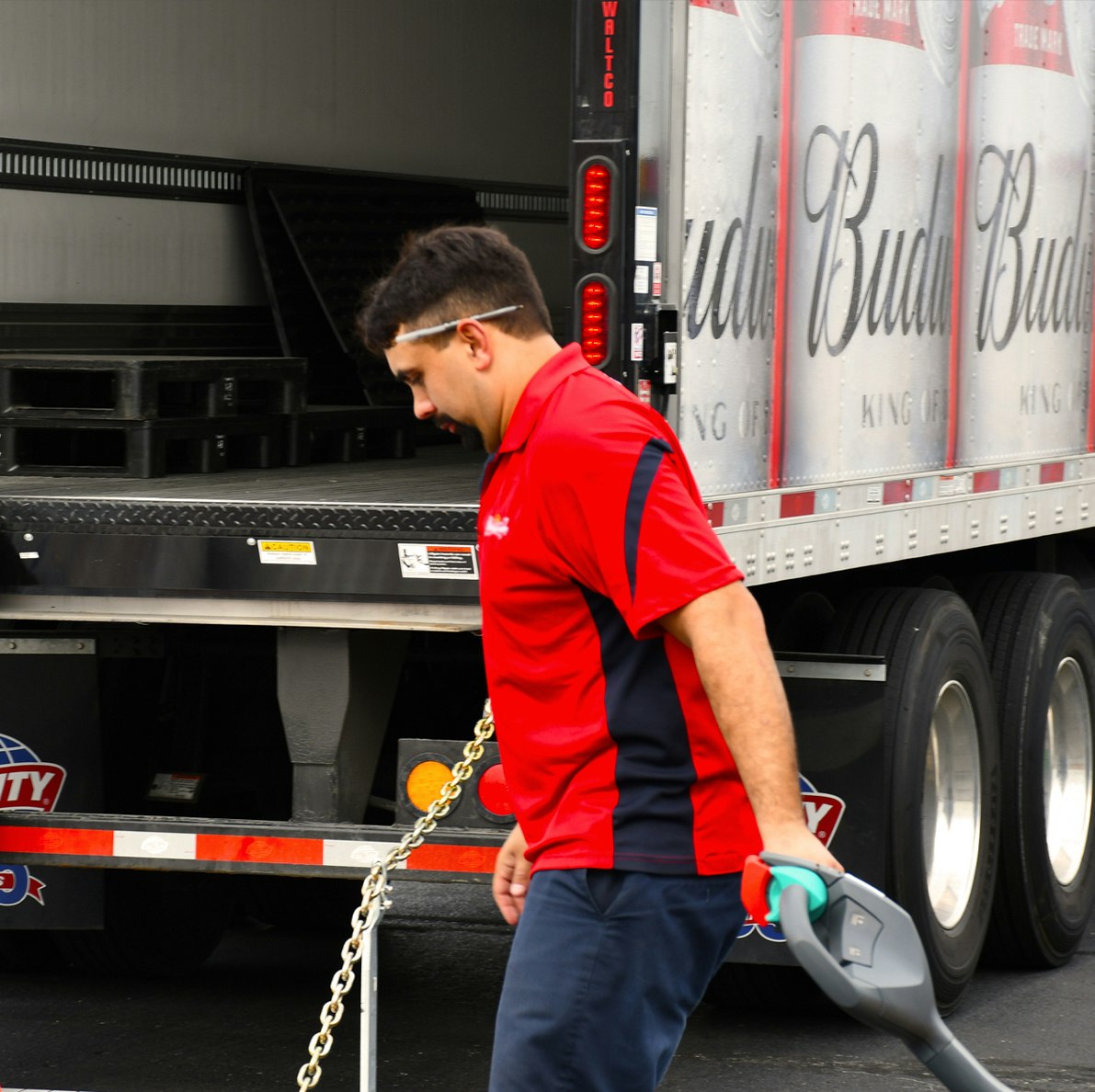 Vigilant, 100% accurate DOT compliance proactively managed for you
Keeping up with ongoing DOT and safety compliance regulations is a complex, time-consuming task. Requirements vary based on your vehicle and cargo weight, cargo content, number of passengers, and travel locations. And if you don't comply thoroughly, correctly, and on time, you expose your business to hefty fines, potential downtime, and increased liability and risk.
Relieve the headaches and worry of compliance management by leaving the task to our team. We partner with best-in-class compliance providers who offer end-to-end services to ensure your fleet is running safely and meeting all applicable federal, state, and local regulations. You gain visibility and control over your drivers and vehicles to streamline processes, lower costs, and reduce risk.
Licensing, permitting and titling
Get on the road faster and stay on track by letting us take care of all your vehicle registration and documentation hassles. We'll obtain fleet permits for mileage, authority, IFTA and IRP, monitor renewals, coordinate details with states, acquire overweight/over-dimensional permits, keep you aware of expiration dates and use taxes, and more.
Fuel tax filings
Audit concerns, an influx of GPS data, and changing regulations make fuel tax reporting an arduous task. Turn it over to us and we'll collect and manage your ongoing mileage and fuel data, correct any errors, ensure the data meets IFTA and IRP requirements, and submit the tax returns with the utmost accuracy to the appropriate jurisdictions.
Safety services
The abundance of documentation needed to manage driver qualifications, Hours of Service, vehicle inspections, CSA records, roadside and accident reports, and other safety metrics can lead to gaps in recording and exposure to risk. Keep your fleet running safely and fully within the law with our customized consulting, training, and compliance services.
Commercial fleet leasing FAQs
Department of Transportation Compliance. Operating a commercial motor vehicle (CMV) requires that the operator follows certain standards to ensure the safety of that vehicle and others on the road. Those standards ensure a vehicle is in compliance.
Failure of a DOT audit may result in a variety of disciplinary actions depending on the situation. These may include a complete halt to all commercial motor vehicle (CMV) operations for the failing entity, the removal of a single CMV from an operation, and/or hefty fines.
Multiple factors may trigger a DOT audit. Accidents on the road, poor safety scores, filed complaints, the formation of a new business, and roadside inspections may all result in an audit. Audits can also occur at random.
A DOT audit is an audit of an entity's commercial motor vehicle (CMV) fleet completed by the Department of Transportation. A DOT audit aims to ensure a fleet complies with all safety regulations set forth by the federal government.
Remaining vigilant about vehicle and driver health and safety checks is key to reviewing and maintaining DOT compliance. Regular reports to review vehicle and driver issues, proactive maintenance plans to keep vehicles running well, and continual safety training can all help you stay updated on your compliance and prevent violations.
DVIR stands for Driver Vehicle Inspection Report. DVIRs are completed on a regular basis by a driver based on the state of their vehicle. DVIRs may contain a variety of points to review, which are specified by the entity requesting the DVIR to be completed.
Driver Vehicle Inspection Report.
DVIR is the same concept across commercial vehicle types. However, different points may need to be reviewed depending on variations due to vehicle type.
A DVIR, or Driver Vehicle Inspection Report, will detail inspection information specified by the requesting entity, typically a fleet manager, and provided by the driver. A DVIR report helps organizations and inspection groups to keep track of a vehicle's condition.
DVIRs should typically stay on file for at least 3 months from the date of completion.
Expand your knowledge in the Fleet Studies Lab.
Want to perfect your fleet smarts? Head over to the Fleet Studies Lab for everything you need to know about fleet operations—from EVs and telematics to sustainability, finances, and beyond.
Choose your subject area: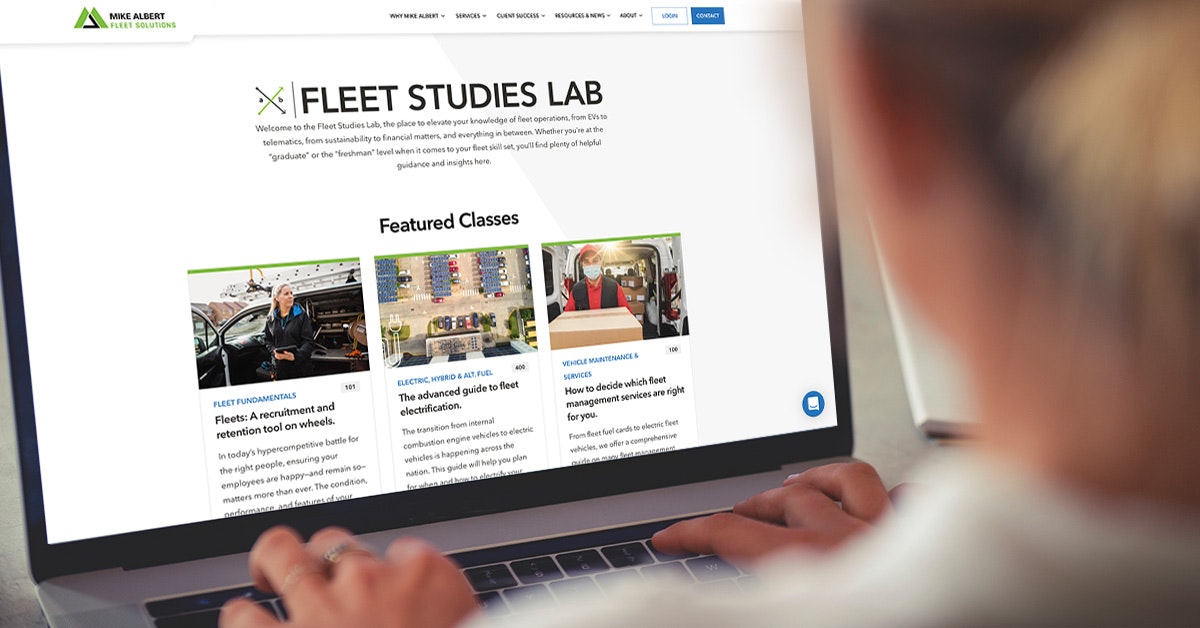 Fleet Studies Lab
Let's chat about your fleet management needs.
Share you info with us and choose a time to discuss your fleet with a member of our team.