Fuel is one of the top expenses of any fleet. In addition to the cost of oil, fraud at the pump is on the rise. Nonfuel purchases are a growing concern, as well as improper fuel grade usage. Implementing a managed fuel program with the right fuel card can mitigate such issues and optimize fuel use.
Safe and simple commercial vehicle fuel management.
By implementing fuel card services, you can reduce the risk of fraud, control costs, and provide your drivers with a convenient method of payment. The process is simple. When drivers pull up to the pump, they swipe their vehicle's fuel card, enter their personal identification number, and then record their current mileage.
Instead of receipts for each transaction, you will receive a consolidated invoice, allowing you to manage one of your fleet's top expenses more efficiently. Access to an online portal allows you to easily review purchases and manage drivers.
Our fuel card services not only help to protect your finances by mitigating fraud, but also find ways to save you money on your fuel expenses. You may be eligible to enjoy perks, such as invoice rebates, when your drivers utilize their fuel card.
Fleet fuel cards are at the center of a fuel management program.
Eliminate the need to carry cash or submit expensive reports for fuel reimbursement. Gain complimentary access to our online portal where you can set controls, limits, and receive comprehensive reports on business-related expenses — and offer money-saving opportunities like rebates.
Reduce administrative tasks.
Say goodbye to expense reports! Our fuel program comes with efficient online tools that streamline the administration of your fuel expenses. Update cards, driver information, and more—all online.
Track fuel for every vehicle in your fleet.
Commercial fleet fuel cards are available to help manage your heavy duty fleet vehicle in addition to standard vehicles. All fuel management solutions include fuel tracking and reporting options to assist you in maintaining fuel-related compliance standards.
Optimize fuel use.
Our program provides insight into vehicle health and driver habits through data points such as odometer readings, fuel spend, fuel grade selection, fill-up times, and driver stats.
By understanding such key components of vehicle analytics, you can make the best decisions for your fleet.
Expand your knowledge in the Fleet Studies Lab.
Want to perfect your fleet smarts? Head over to the Fleet Studies Lab for everything you need to know about fleet operations—from EVs and telematics to sustainability, finances, and beyond.
Choose your subject area: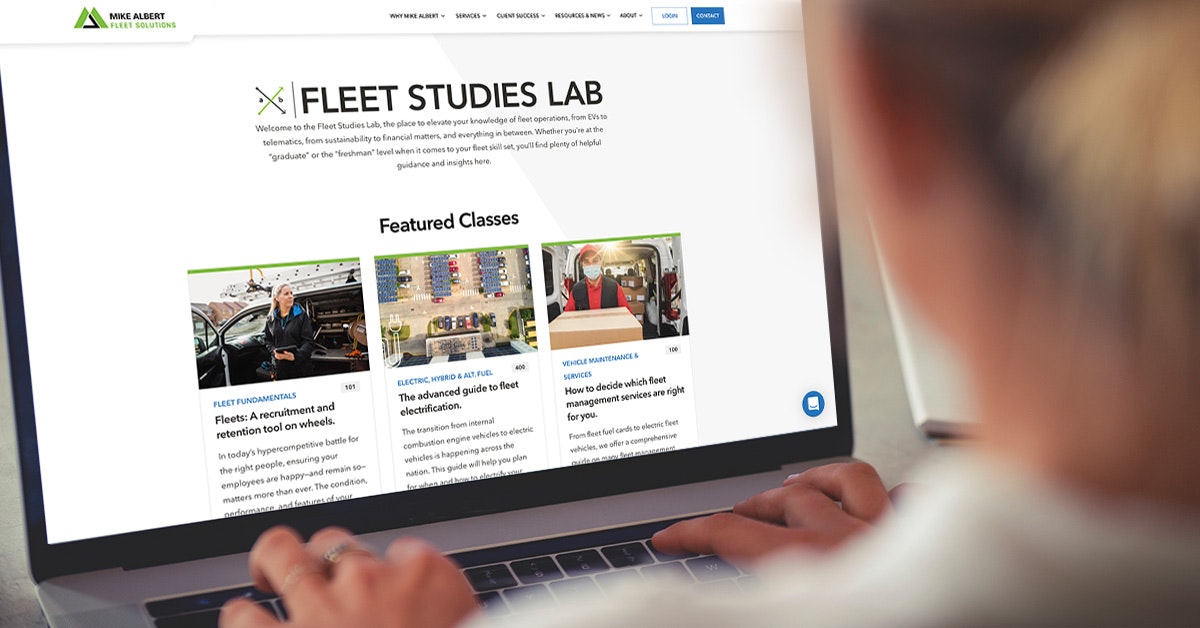 Fleet Studies Lab
Let's chat about your fleet management needs.
Share you info with us and choose a time to discuss your fleet with a member of our team.
Let's chat about your fleet management needs.
Share you info with us and choose a time to discuss your fleet with a member of our team.