LEADING-EDGE MANAGEMENT PORTAL FOR FLEET ADMINISTRATORS
With our Overdrive Fleet management portal, all your fleet info is at your fingertips in one place, in an easily accessible and orderly, digital format, saving you time and hassle. Our portal gives you a quick, clear overview of your current fleet data in a cleanly-designed dashboard that you can easily navigate from for more details in each category. The simple, straightforward organization of our portal helps you streamline the management of your vehicles and your drivers for increased productivity and compliance.
Use our Overdrive Fleet portal to:
Quickly search for and find specific details (model, VIN, plate, etc.) about any vehicle in your fleet.
Assign a driver to a vehicle or change a vehicle assignment from one driver to another.
Easily add and maintain information about all your drivers.
Make online payments.
Easily place orders for new vehicles.
See upcoming registration expirations and manage title and license tasks.
Run various reports for documentation and compliance purposes.
Access our nationwide network of certified and insured service providers that we've vetted for quality and fair pricing.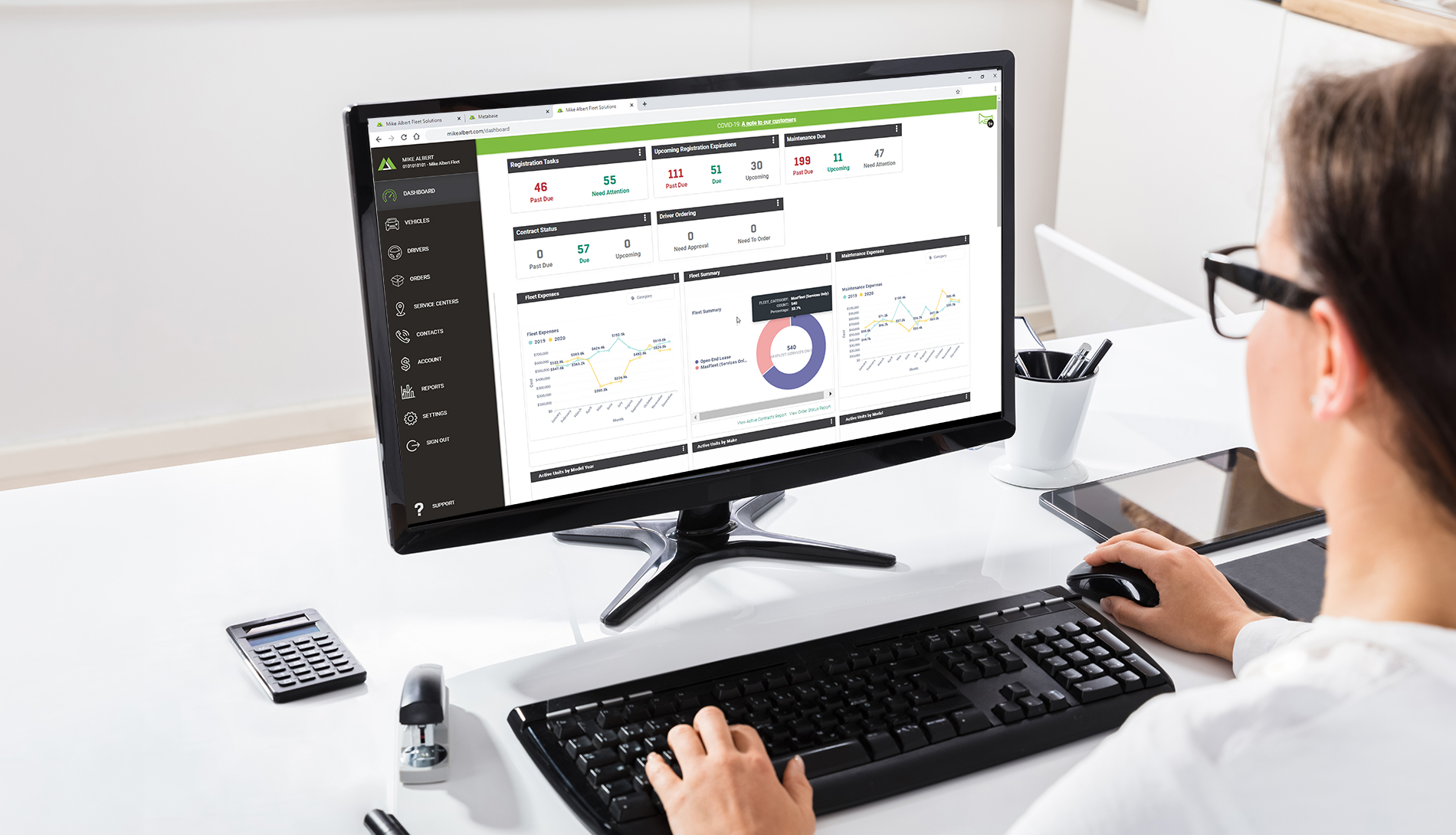 Plus, when you enroll in our maintenance management service, you gain instant access on Overdrive Fleet to all the details about upcoming, past-due, and completed maintenance work for each vehicle and its driver.
And with the addition of our AlbertiQ vehicle and driver monitoring platform, you can see the current health of all your vehicles on Overdrive Fleet, with mechanical issues listed as red (if they need immediate attention) and yellow (if they need attention soon). Any open recalls are listed in priority as well. For the most pressing items, alerts are sent via Overdrive to both you and your drivers.
With AlbertiQ you can also see when, where and how long your vehicles are used and how they're driven. AlbertiQ tracks and reports unsafe driving and unauthorized vehicle use and generates reports to your Overdrive Fleet dashboard.
Once you're our client, to start using our Overdrive Fleet portal, simply give us your email address and we'll set you up with access.