SERVICES
OVERDRIVE® FLEET MANAGEMENT PLATFORM
With our complimentary fleet management platform, you and your drivers can stay on top of fleet information quickly and easily.
Easy self-service mobile app for drivers.
Our Overdrive® mobile app enables drivers to quickly retrieve the information they need about previous, current and on-order vehicles, from anywhere, anytime. As a result, drivers can spend less time calling into fleet administrators and tracking down paper records and more time being productive on the job.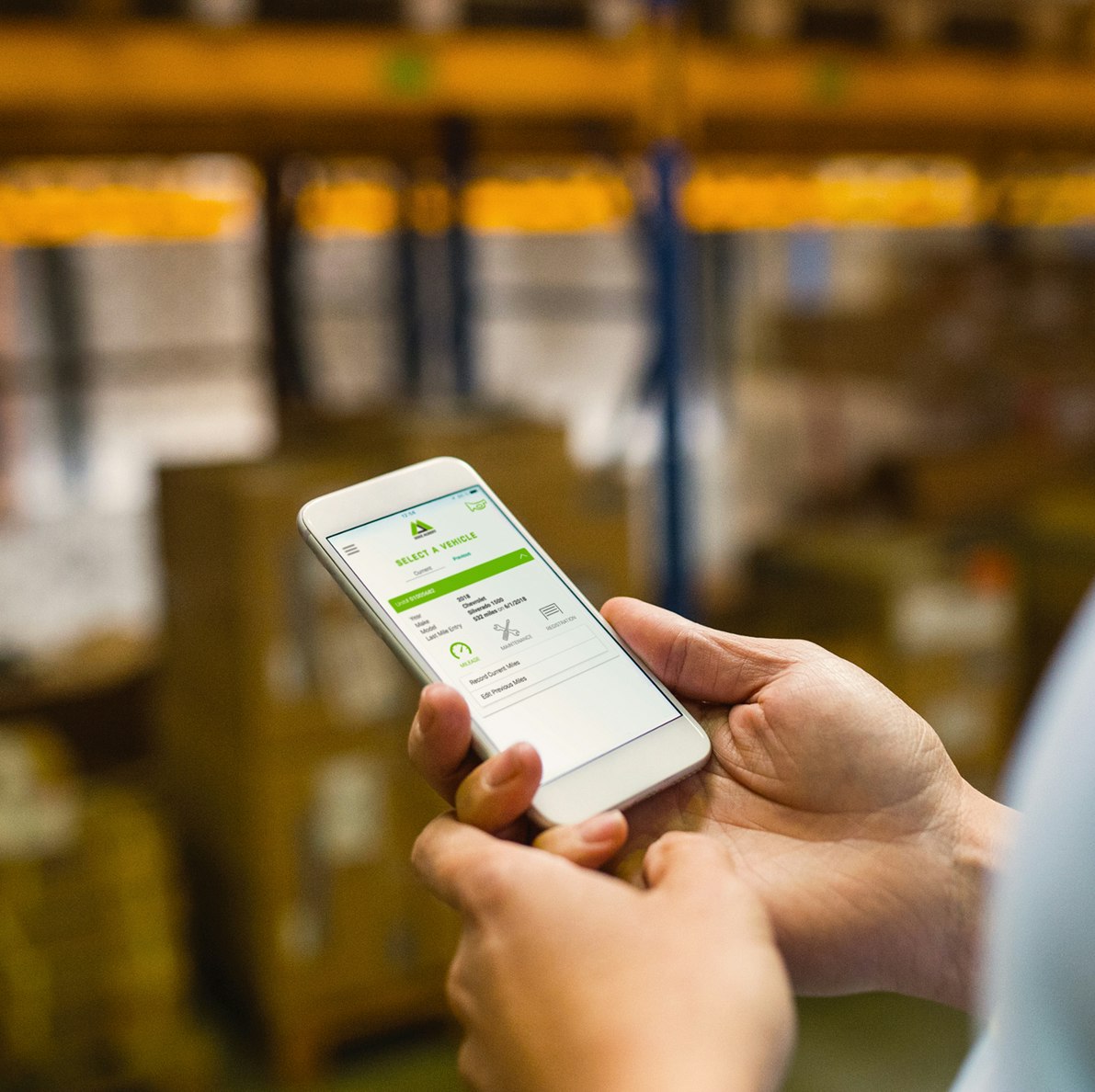 Our app provides several easy-to-use, self-service functionalities, including:
Mileage reporting.
Enables drivers to easily record current odometer readings and identify mileage as personal or business use. Entries are logged to our system for simplified tax filing.

License and title information.
Gives drivers access to current registration status and documents so they can keep up on renewals and other requirements and avoid penalties, downtime and late fees.

Service center locator.
Lists a nationwide network of certified and insured service providers that we've vetted for quality and fair pricing. The locator includes a number of filters that allow drivers to narrow their search to fit specific location, maintenance and repair needs. Drivers can call any listed service center directly from the app.

Contact listing.
Provides direct access to the appropriate go-to personnel in regards to the driver's vehicle.

Notifications center.
Sends drivers alerts for mileage reporting and registration tasks that are due. If you're enrolled in our maintenance management service, drivers also receive notifications for upcoming scheduled maintenance requirements. Plus, if you use our Albert IQ platform, drivers are alerted when their vehicles have mechanical issues and/or recalls that need to be addressed.

Maintenance view.
When you sign up for our maintenance management service, your drivers can use our app to see upcoming and past due maintenance work that's required. This makes it easier for drivers to comply with maintenance schedules that help prevent excessive, unexpected repair expenses down the road.