We relentlessly pursue and create the most rewarding mobility experiences that enrich lives and organizations.
At Mike Albert, we take deep pride in helping people move forward the best way possible—from location to location on a map, as well as where they want to go in business and life. That's what "mobility" means to us and what drives us day in and day out.
Want to optimize your transportation of people, products, or services?
We'll help with a wide range of mobility solutions, including:
Flexible, strategic, fleet leasing and funding
A full line of best-in-class fleet management services
Fast, hassle-free rentals on cars, vans, and trucks
Easy, competitively-priced, preowned vehicle sales
Expert, custom, truck and van equipment upfitting
Innovations that prepare you for the future of mobility
One client at a time, we've become one of the fastest-growing mobility companies.
Our roots in the automotive world date back to 1928, when entrepreneur Mike Albert—our company namesake—established one of the first used car dealerships in Cincinnati, Ohio. Since then, our company has expanded into a rapidly-growing, multimillion dollar mobility business serving clients nationwide and beyond.
How? By staying true to the values our company was built on—integrity, passionate diligence, ingenuity, and exemplary client service. We're committed to challenging the status quo, advancing efforts that benefit the environment and society, and providing the momentum organizations and individuals need to accomplish just about anything.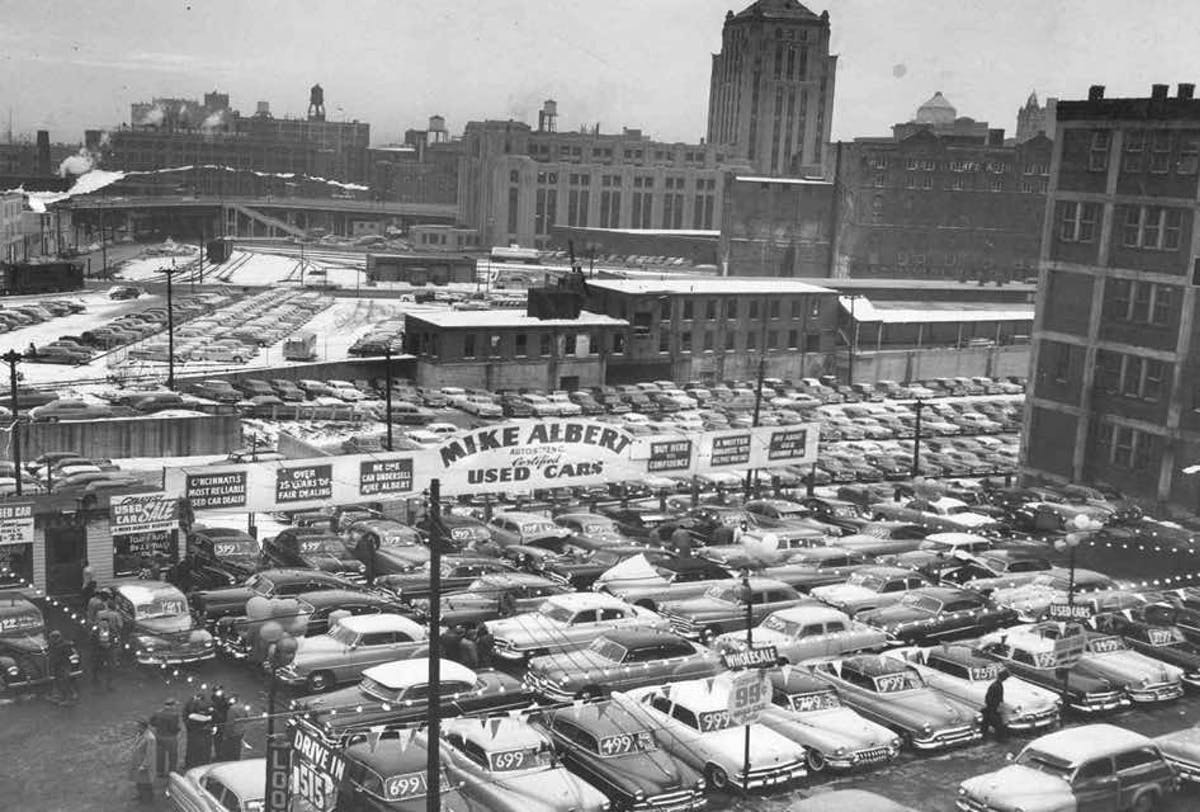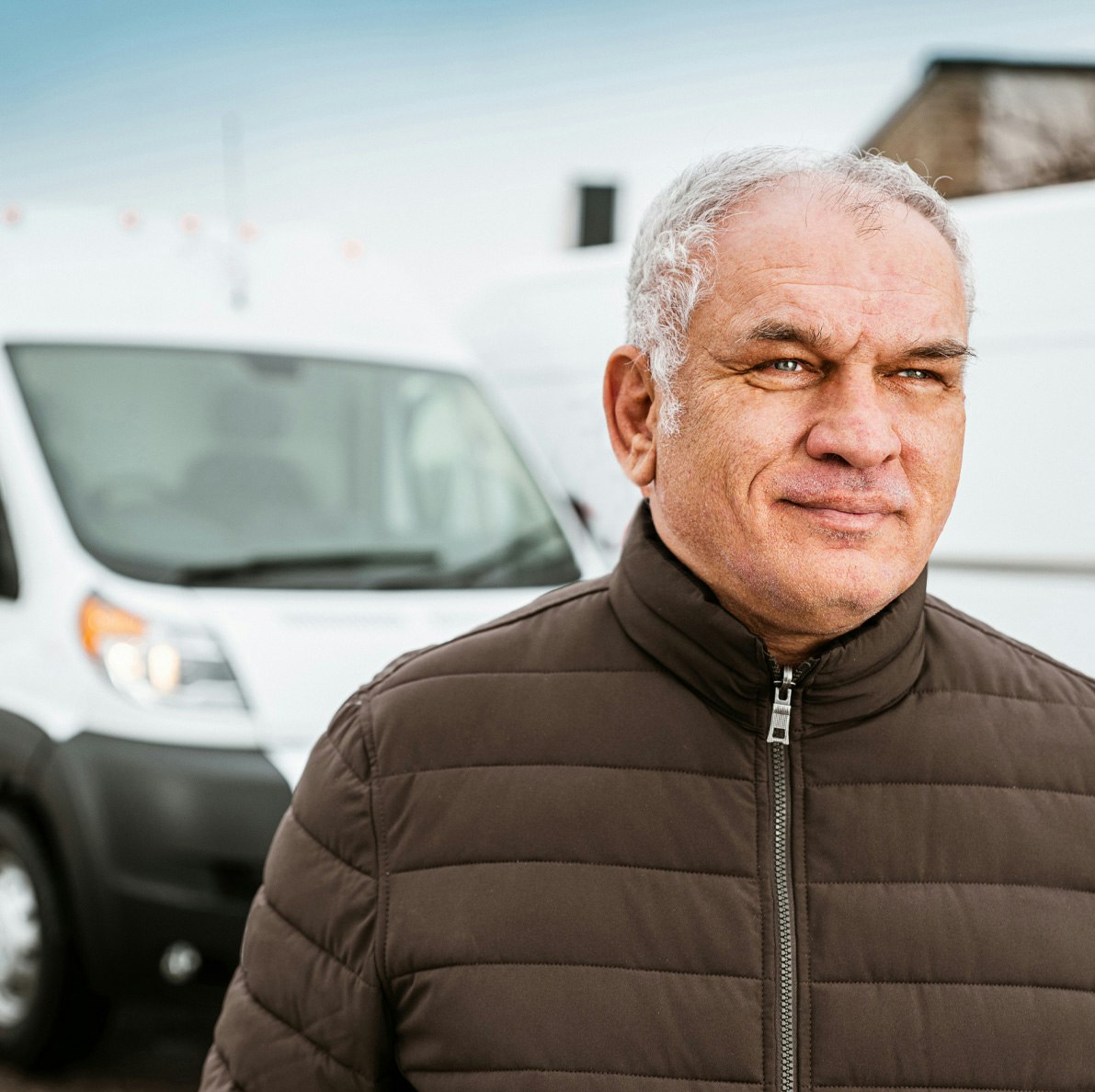 Put the power of a national top ten fleet management company to work for your fleet.
At Mike Albert, we made our initial, groundbreaking mark on the fleet industry in 1957 when we became one of the very first companies to lease vehicles to fleets. Today, Mike Albert is a national top ten fleet management company serving fleets in any industry, of any size, across the US, its territories, and North and Central America.
Our fleet experts at Mike Albert pride themselves on learning everything they need to know about your organization and fleet to match you with the right vehicles, funding, truck and van equipment, and services. We partner with you for the long haul, providing ways to minimize your fleet's TCO and free capital from your vehicles to invest in other areas of your organization.
Working closely with you, we devise the best strategy for transforming your fleet into a force that achieves your objectives, elevates your customer service, and sharpens your competitive edge.
Need to rent, buy, or upfit vehicles in the Cincinnati tristate area?
We've got you covered.
Mike Albert Sales & Service
At Mike Albert Sales & Service, it's fast and easy to get great deals on preowned commercial and personal vehicles, including sedans, SUVs, trucks, and vans. We make it effortless to shop the way you want—visit us in store, or order online and schedule curbside pickup or delivery.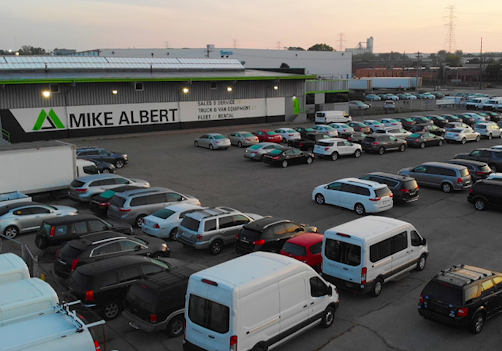 Visit Mike Albert Sales & Service
Preowned vehicles in great condition are our specialty.
Unlike conventional dealerships, we offer many preowned vehicles that are off-lease from our Mike Albert Fleet Solutions clients. That means our vehicles have typically been well-maintained (according to lease requirements), had only one previous owner, were used for business purposes, and are free of damage from kids, pets, smokers, and towing. Additionally, we provide a complimentary history report on most of our vehicles.
Expect the best prices and financing in the area.
We use advanced software to monitor preowned vehicles listed for sale on websites throughout our region to check the real-time prices of specific models based on their age, condition, features, and other factors. With this information, we determine the most competitive prices to offer you on our inventory.
Once you find the vehicle you want, we do everything we can to make sure you get the financing you need. Want to see if you're eligible for financing right away? Check your pre-approval status at mikealbertcars.com without impacting your credit score.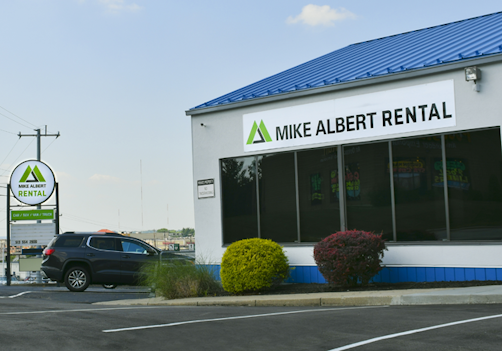 Mike Albert Rental
Whether you're renting vehicles for business or personal purposes, at Mike Albert Rental you can always expect prompt, helpful, customer service and competitive, straightforward rates with no hidden fees. And, when you become one of our corporate partners, you can take advantage of exclusive pricing and programs.
Choose from a large selection of the latest models.
We have one of the best inventories of newer, well-equipped, deep-cleaned vehicles in the Cincinnati area, including:
Cars (economy, midsize, and full-size)
SUVs (intermediate, standard, full-size, and luxury)
Minivans, conversion vans, cargo vans, and 12- and 15-passenger vans
Full-size pickup trucks and box trucks
Mike Albert Truck & Van Equipment
Beef up your work vehicles with our expert upfitting.
At Mike Albert Truck & Van Equipment, we can help you transform your work trucks and vans into safer, more efficient tools that empower your employees to get every job done right, right on time. Whatever your industry is, we can get you the quality vehicle equipment you need, when you need it.
Our equipment store, located at our dealership in Evendale, is your one-stop shop for truck & van upfitting. OEM-certified equipment installers are experts at upfitting vehicles according to your specific work requirements. They go the extra mile to give you a five-star customer experience. Count on us for competitive pricing, accurate estimates, timeliness, ongoing quality checks, and no unwanted surprises.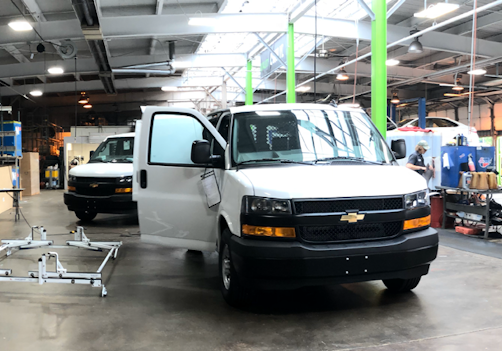 Visit Mike Albert Truck & Van Equipment
OUR MISSION
Get people where they want to go—on the road, in life, and in business—with advanced mobility options.
OUR VALUES
Client Obsessed
Financially Fixated
Own It
One Team
What Got Us Here Won't Get Us There
Respect All People, the Earth & Ethical Codes