What is fleet management?
In general, fleet management is the art and science of ensuring that your organization's fleet operations support your business objectives and overall corporate strategy.
In more specific terms, fleet management is the administrative work supporting a group of commercial vehicles that are essential to your organization's operations. This involves all the people, systems, processes, and tools that go into keeping these vehicles safe, reliable, and available to efficiently move people, products, or services from one point to another. A comprehensive fleet vehicle management program should cover everything from vehicle acquisition and leasing to maintenance management and the tracking of metrics and KPIs to improve safety and efficiency. Most importantly, it should provide visibility to all of those tasks—all at once.
Most companies that provide a service that involves vehicles will rely on fleet management to streamline their operations and save money, including industries like:
Contractors
Pest control
Construction
Food & beverage
Telecommunications and utilities
Courier and delivery services
Government agencies and municipalities
And more
Debunking fleet management myths
There are a lot of myths and misconceptions about fleet management. We've debunked the top five in this short video.
Best practices in fleet management.
A cohesive fleet management strategy can reduce a company's administrative burden, increase revenue while decreasing operating costs, act as an employee attraction and retention program, and, ultimately, help a business reach its corporate goals.
The essentials of fleet management typically fall into three main categories: Finance, Operations, and Analysis.
Financial tactics
Strategic funding ie. Open-end lease vs. closed-end lease vs. ownership
Cash flow requirements
EBITDA (Earnings Before Interest, Taxes, Depreciation, and Amortization) prioritization
Depreciation rate
Owned asset value
Manufacturer incentives
Vehicle acquisition strategy
Operational tactics
Streamline administrative tasks such as toll management reporting
Maintain compliance (DOT & DMV)
Proactive vehicle maintenance
Monitor drivers and vehicles
Implement driver safety programs
Standardize and right-size vehicles
Upfit vehicles for equipment and occupational needs
Track fuel usage
Brand vehicles
Keep consistent records in a centralized location
Data Analysis
Total cost of operation
Cost per mile
Maintenance by mileage
Fuel efficiency
Third party benchmarking
Productivity
Vehicle life cycle
Strategic vehicle disposal
What are fleet management companies?
A fleet management company (FMC) specializes in the strategic management of commercial fleets, partnering with businesses or government agencies to manage some or all aspects of their fleet program. Dozens of fleet management companies exist in the United States alone—but the right company will listen to your specific needs and then work with you to develop a highly-personalized plan that helps you meet your goals.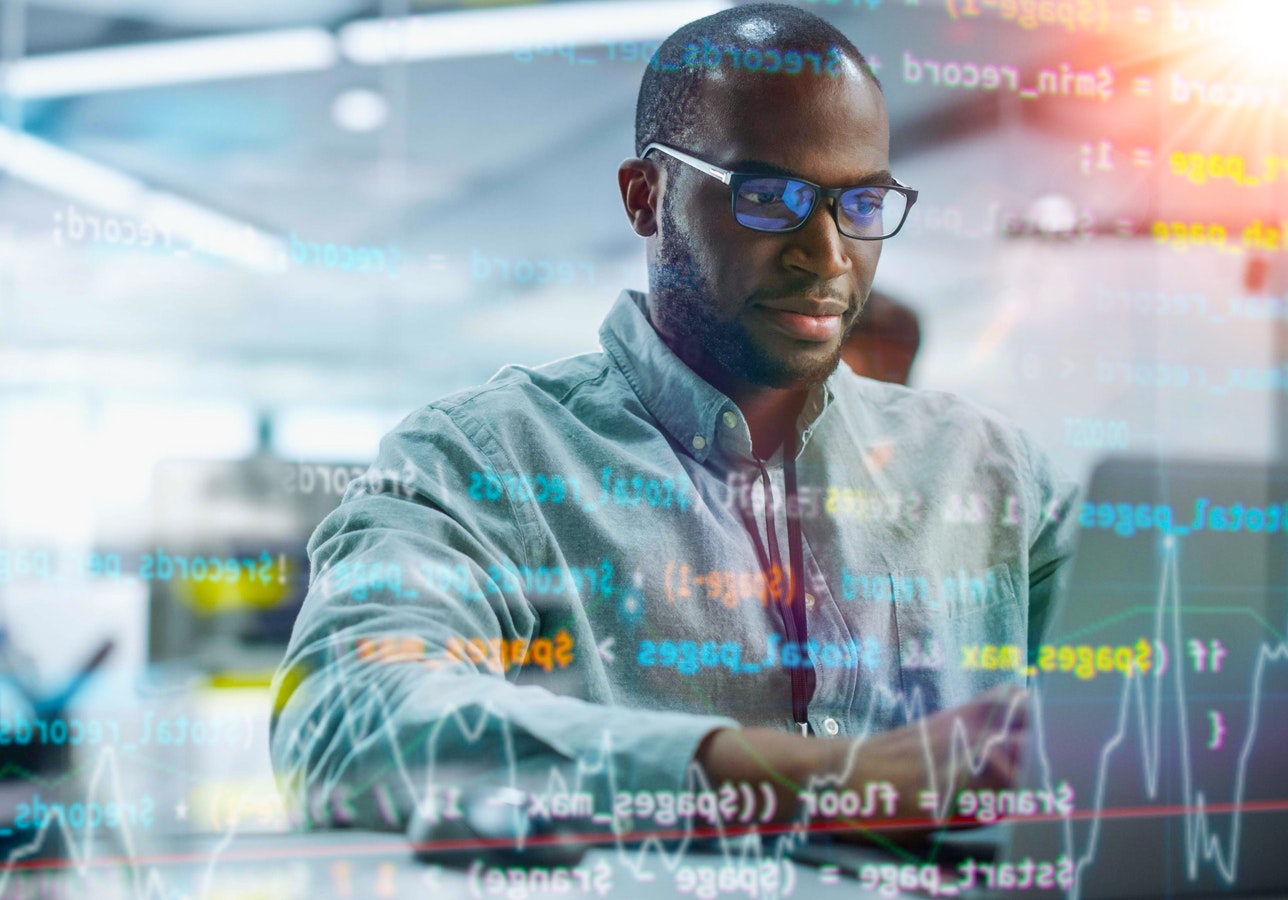 Benefits of partnering with an FMC.
Diverse OEM network with established partnerships and bulk ordering incentives.
Expertise in all aspects of fleet operations including financing, vehicle acquisition, upfit, maintenance, telematics, licensing & registration, etc.
Specialized technology to track metrics and access to industry KPIs provide fmc clients data-driven insights for ongoing operational improvements.
Centralized fleet management system, with all vehicle information in one place allows adminstration efforts to be streamlined.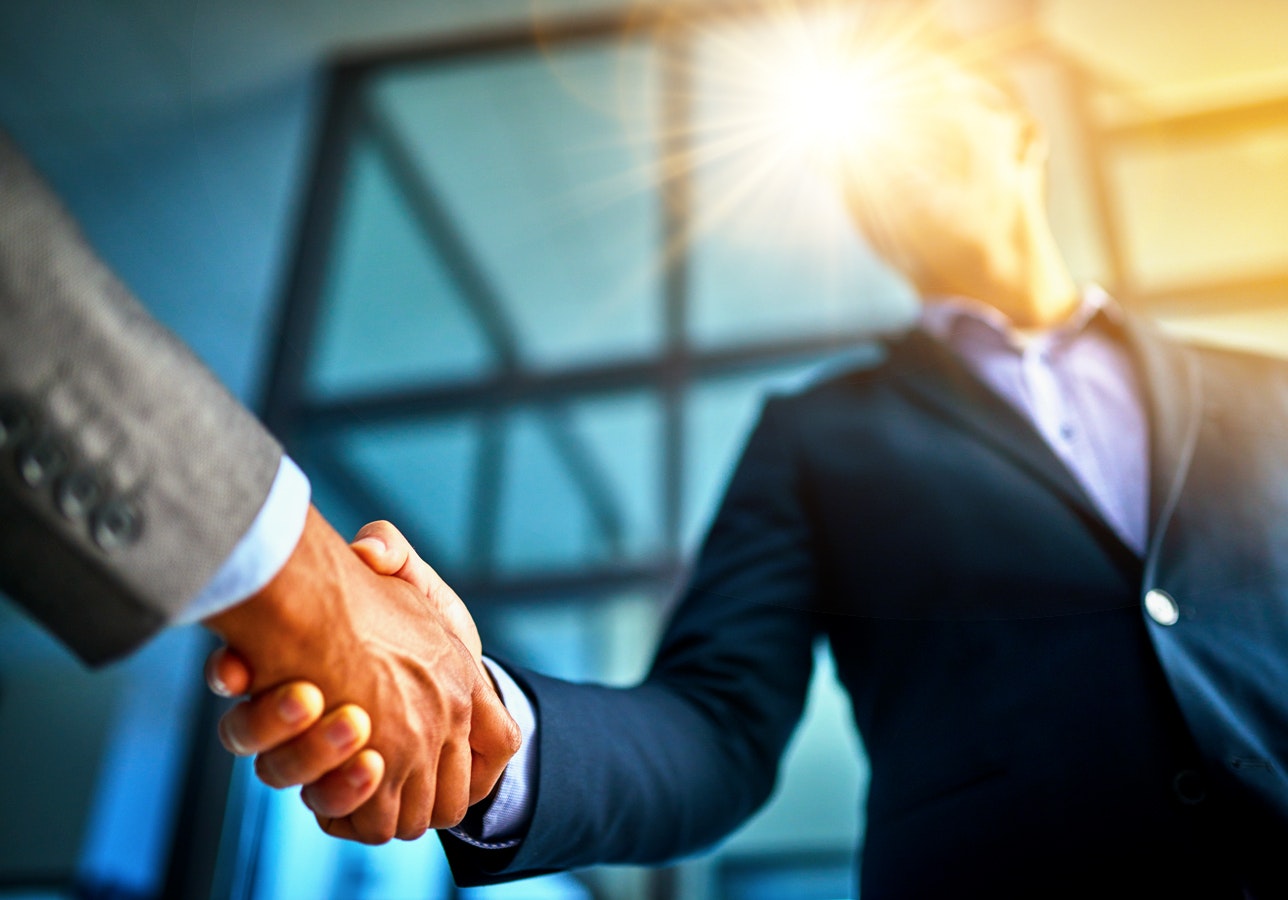 When should you partner with an FMC?
This largely depends on your business and your goals, but there are several considerations that may indicate that it's time to enlist the support of a fleet management company. Many companies will opt to work with a fleet management company when they reach a certain number of vehicles—often between 15 and 25 units—but others will consider working with an FMC when:
Their costs are too high.
Safety becomes a concern.
Internal resources aren't available or sufficient to keep vehicles in top condition.
The business is growing or expanding into new territories.
Existing fleet operations don't support overarching business goals.
At Mike Albert Fleet Solutions, we've harnessed the power of Fleet Science®: Our approach to collecting, organizing, and analyzing specific data to build a holistic view of your fleet and identify key insights that can reduce costs, optimize operations, and improve safety.
Expand your knowledge in the Fleet Studies Lab.
Want to perfect your fleet smarts? Head over to the Fleet Studies Lab for everything you need to know about fleet operations—from EVs and telematics to sustainability, finances, and beyond.
Choose your subject area: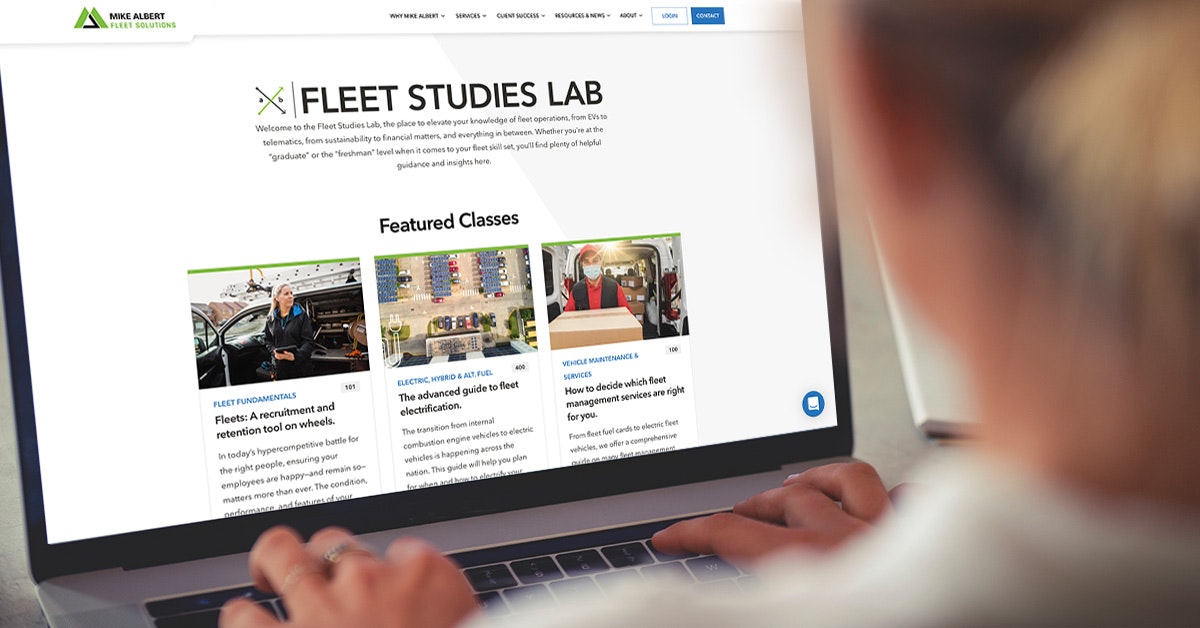 Fleet Studies Lab
Let's chat about your fleet management needs.
Share you info with us and choose a time to discuss your fleet with a member of our team.