What do you get when you develop a platform with the latest serverless technologies to merge fleet telematics data and the expertise of the Mike Albert maintenance team? Albert IQ®: a world-class vehicle monitoring solution that reveals the most important things you need to know about your fleet to support enhancing safety, productivity, customer goodwill, vehicle performance, and value.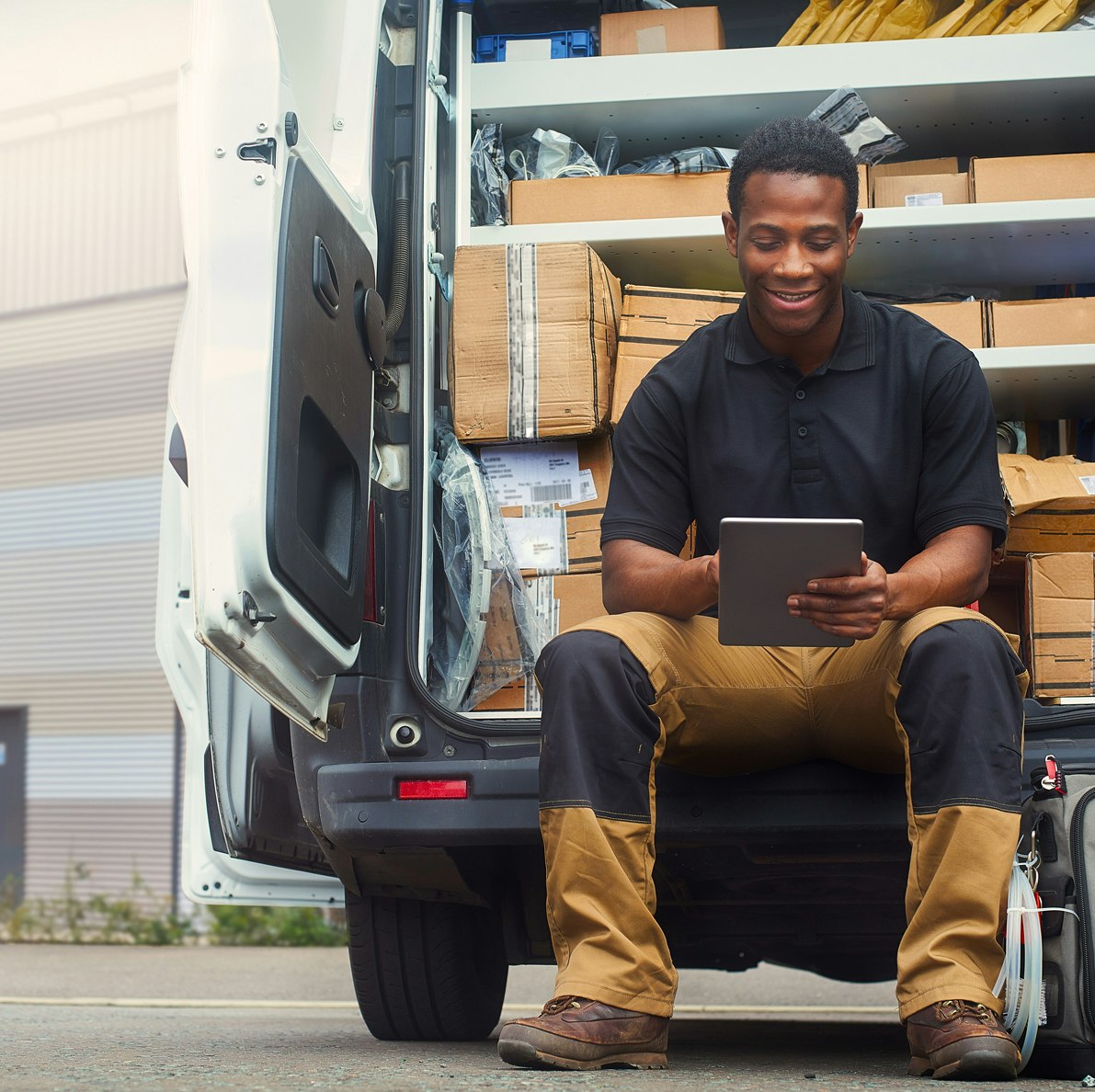 Knowledge is power.
Imagine you could quickly and easily access the most crucial and current information you need about your fleet to keep it running as safely and cost-effectively as possible. And it's all available in one place, at your fingertips, 24/7.
Meet Albert IQ – our proprietary, best-in-class, analytics platform that continuously monitors your vehicles' mechanical health, your drivers' performance data, and how, when, and where your vehicles are used. On top of that, we're continually adding features and enhancing its analytic capabilities, enabling it to serve as a single platform for all your GPS devices.
With Albert IQ, you can be proactive and resolve potential problems in their earliest stages, empowering you to:
Prevent major, costly repairs
Minimize driver downtime from breakdowns and major repairs
Increase driver and passenger safety
Increase the longevity of your vehicles
Maintain your vehicles' value for higher resale
Prevent missed customer appointments
Protect your brand image
What you don't know can hurt you
Watch this 30-second overview of Albert IQ's main features, which can help you curb costly driving habits and prevent routine fixes from lapsing into major repairs.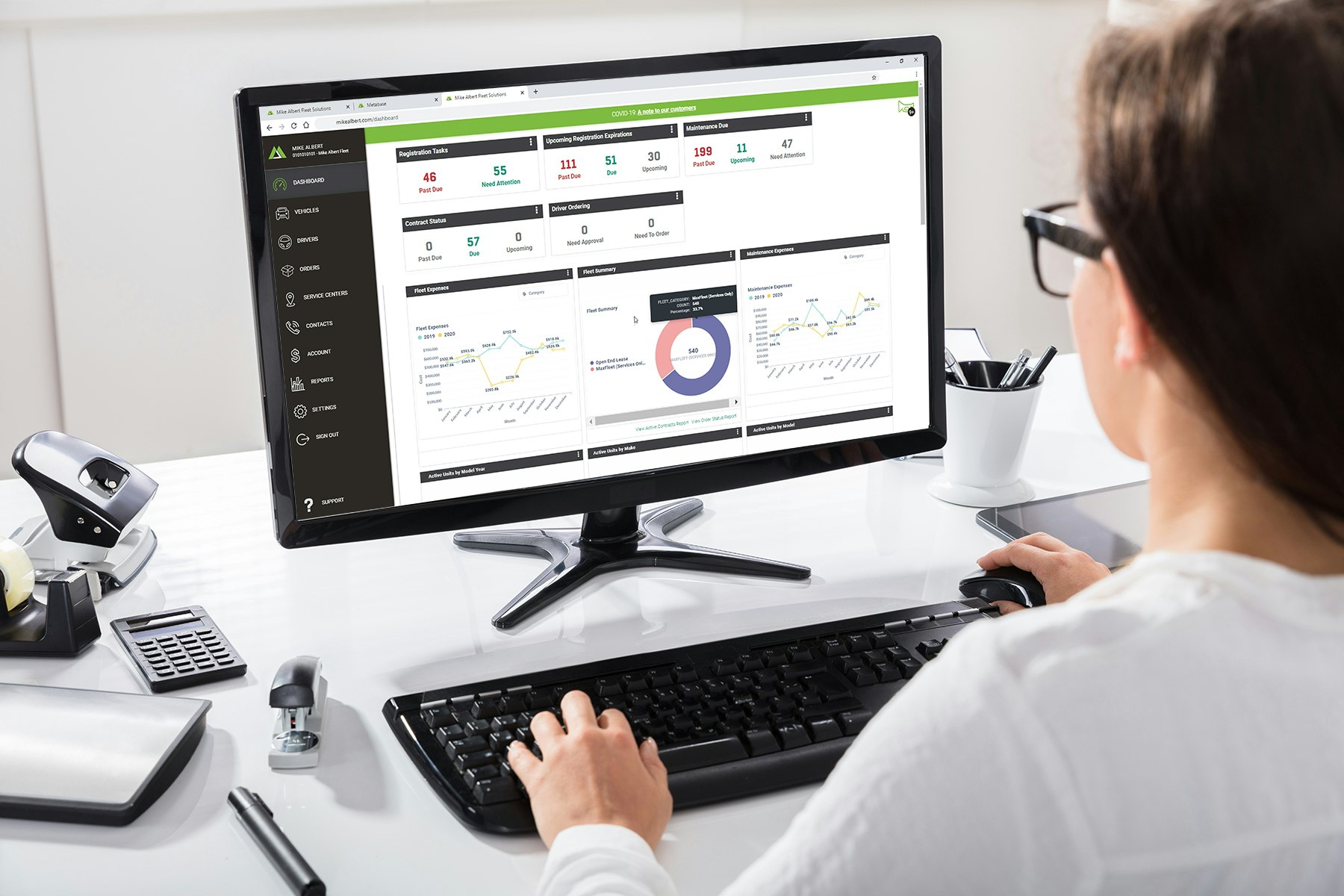 Easy to use dashboards
Once using Albert IQ, you'll have access to Overdrive®, our fleet management platform.
Overdrive's intuitive interface with quick-view dashboards, advanced reporting, and user-friendly navigation makes it effortless to find the exact data you need—right when you need it—on vehicle health, maintenance, utilization, orders, contracts, and registrations; driver behavior and vehicle assignments; billing and online payments; vetted service center locations; and more.
Albert IQ and Overdrive work together to put you in control of your fleet operations anywhere, anytime, more efficiently.
Let's chat about your fleet management needs.
Share you info with us and choose a time to discuss your fleet with a member of our team.
Expand your knowledge in the Fleet Studies Lab.
Want to perfect your fleet smarts? Head over to the Fleet Studies Lab for everything you need to know about fleet operations—from EVs and telematics to sustainability, finances, and beyond.
Choose your subject area: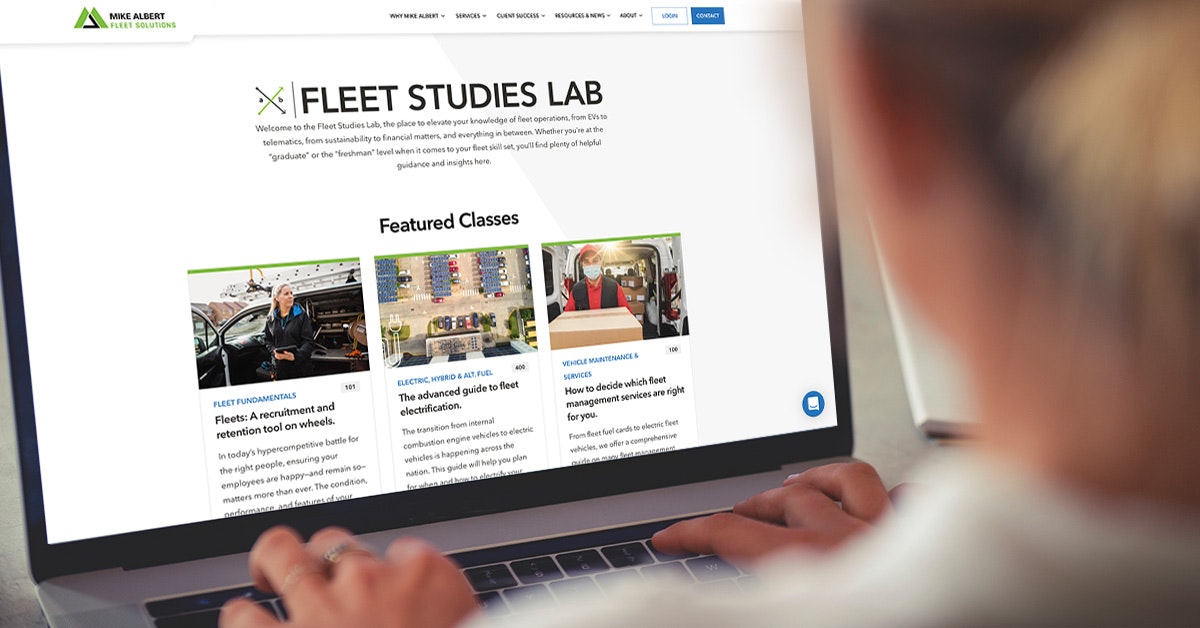 Fleet Studies Lab