Build a better fleet with a personalized vehicle acquisition strategy from a Mike Albert vehicle acquisition expert.
Once you've made the decision to buy or lease a vehicle, we'll help you choose the right ones for your fleet. We walk you through each step, finding ways to reduce risk and deliver more profit into your business.
Identify your fleet vehicle's lifecycle.
When you own an entire fleet, you need to manage more than just your vehicles' maintenance issues. The key to a profitable fleet is properly managing your vehicles throughout the entire vehicle life cycle. It's about doing the math to minimize costs of licensing, insurance, maintenance, administration, accidents and more. And it can be a lot.
That's why Mike Albert is in the business of making sure your fleet is managed from the moment you acquire a vehicle to when you're ready to remarket or dispose. We use Fleet Science to make informed decisions about your fleet to help your bottom line.
This is how our vehicle replacement program works:
Step 1: Assess
We thoroughly assess every vehicle by leveraging exclusive data, including industry standards and similar business profiles. Our goal is to develop a strategy for your business for the life cycle of fleet vehicles by revealing the true cost of your fleet. We will:
Find hidden value in your existing vehicles
Understand the health of your fleet vehicles and operations
Get to know how similar fleets operate
Step 2: Discover
We get to the bottom of your biggest fleet challenges. That includes our commitment to:
Control fuel and maintenance costs
Improve driver retention and safety
Reduce your carbon footprint with alternative fuel solutions
Explore the future of autonomous fleet vehicles
Step 3: Plan
We help you learn how to keep both your drivers and your clients happy by:
Understanding your day-to-day fleet vehicle usage with a truck team ride-along
Gaining industry insights and getting advice on your vehicle options
Creating a vehicle strategy to meet your mobility needs and optimize your investment
What are my options for vehicle acquisition?
For most of our clients who are seeking a range of specific features, we recommend factory ordering vehicles because it's the cheapest way to get exactly what you want. But factory ordering can often take around 6 months from when you order to when you get the vehicle in your hands. Sometimes you need a vehicle on short notice, and waiting on a factory order just isn't possible.
When it comes to vehicle acquisition, you have three major options: dealer stock, bailment pool, and factory ordering/OEM.
The 411 on dealer stock.
Ordering from dealer stock is like going shopping at a department store. What you see is what you get. Adding on upfit accessories to vehicles you acquire from dealer stock is a quick fix that will usually end up costing you in the long run. And many features, like lane departure warnings or automotive braking, can't easily be added on to vehicles from the dealer stock.
You get your vehicle fast Since you can't customize anything to fit your exact needs, there's no reason to wait. Once you sign on the dotted line, you can add the vehicle to your fleet and start driving.
What you see is what you get Dealer stock means you can actually visit a local dealer in person so you know exactly what you're getting yourself into. When it comes time to bring the vehicle home, there should be no surprises.
One of a kind Maybe your dealer stock vehicle has worked out well for your fleet. While you hit the jackpot once, there's a good chance you won't find that exact vehicle (upfitted exactly the way you want) again.
Bailment pools give you options from afar.
A bailment pool is an inventory of vehicles that are awaiting a sale or upfit. If you have a need, a vehicle can be re-invoiced directly to you, just like you might get with a factory order. Unlike ordering something from dealer stock, this system allows you to take advantage of fleet incentives, which means more money in your pocket.
Your ideal vehicle, fast With a bailment pool, you are not subject to only what a dealer has in your immediate area. Your options are beyond the confines of your town, which means you're more likely to get exactly what you're looking for without having to wait several months for a factory order. However, the number of vehicles at bailment pools are not as high as they were in years past, so you may still have to compromise on some features.

Consistency of build If you're able to use a bailment pool, we can use that same primary supplier network. That means that we don't have to go find a supplier in another state with a pre-designed package and hope they do it the same way. From a continuity standpoint, bailment pools help the build remain consistent.

Cost effective If the supplier has a bailment pool with the automaker company, they can put that into their regular transportation logistics — cutting your $2,500 to $250. And Mike Albert is able to pay you back for that. Compare that to getting an upfit done with a product manufacturer across the country from your supplier, and it just doesn't make sense to spend $2,500+ to ship it thousands of miles away.
Why factory ordering/OEM is usually the best choice.
You don't have to forego any requirements when you factory order. If data is showing that you need increased safety features like rear-view cameras and lane departure warnings, you can add that on. And if your business has custom upfit requirements, it's easy to add that all at once, too. Once you customize your dream vehicle, that information goes into our system and you'll be able to order more without any hassle.
Customizable Leather vs. cloth seats. Van partitions or none. From the flooring to the ladder storage to the inventory organization, you get to pick everything you want, exactly how you want it.

Replicable Have you gotten nothing but good feedback from drivers on your specially upfitted vehicle? If you added a vehicle to your fleet that is making your drivers' jobs exponentially easier, you're going to want to replicate it. At Mike Albert, we make it easy to get the same factory-ordered vehicle time and time again.

Best deal While the lead time is longer than ordering from a dealer stock, OEM is still the most cost effective option in the long haul, especially if you have custom upfit requirements like branding the outside, adding accessibility ramps or truck caps. At Mike Albert, the way your pricing works, we're usually able to offer better rates for factory-ordered vehicles than dealer stock.
We'll take it from there.
Once you make your selection, it's all in our hands. No matter which option you choose, we work with the manufacturers throughout production and we take care of the following:
BrandingYour vehicle receives the correct logo, contact info or other art at a trusted vehicle graphics partner.
UpfitWe send your vehicle to one of our vetted upfitters to ensure the equipment is installed correctly.
Titles & TagsOur auto tag team works with the state DMV to ensure it's registered and has the necessary plates and titles.
Quality ChecksWe QC the vehicle, upfit and wrap to ensure it's what we promised.
DeliveryWe schedule delivery to your drivers. Your drivers receive their road ready vehicle so they can focus on their job.
Ready to get started? Browse our additional services or take our free fleet assessment. Whether it's vehicle acquisition, DOT compliance or upfitting — we'll give you a selection of services that will help you the most.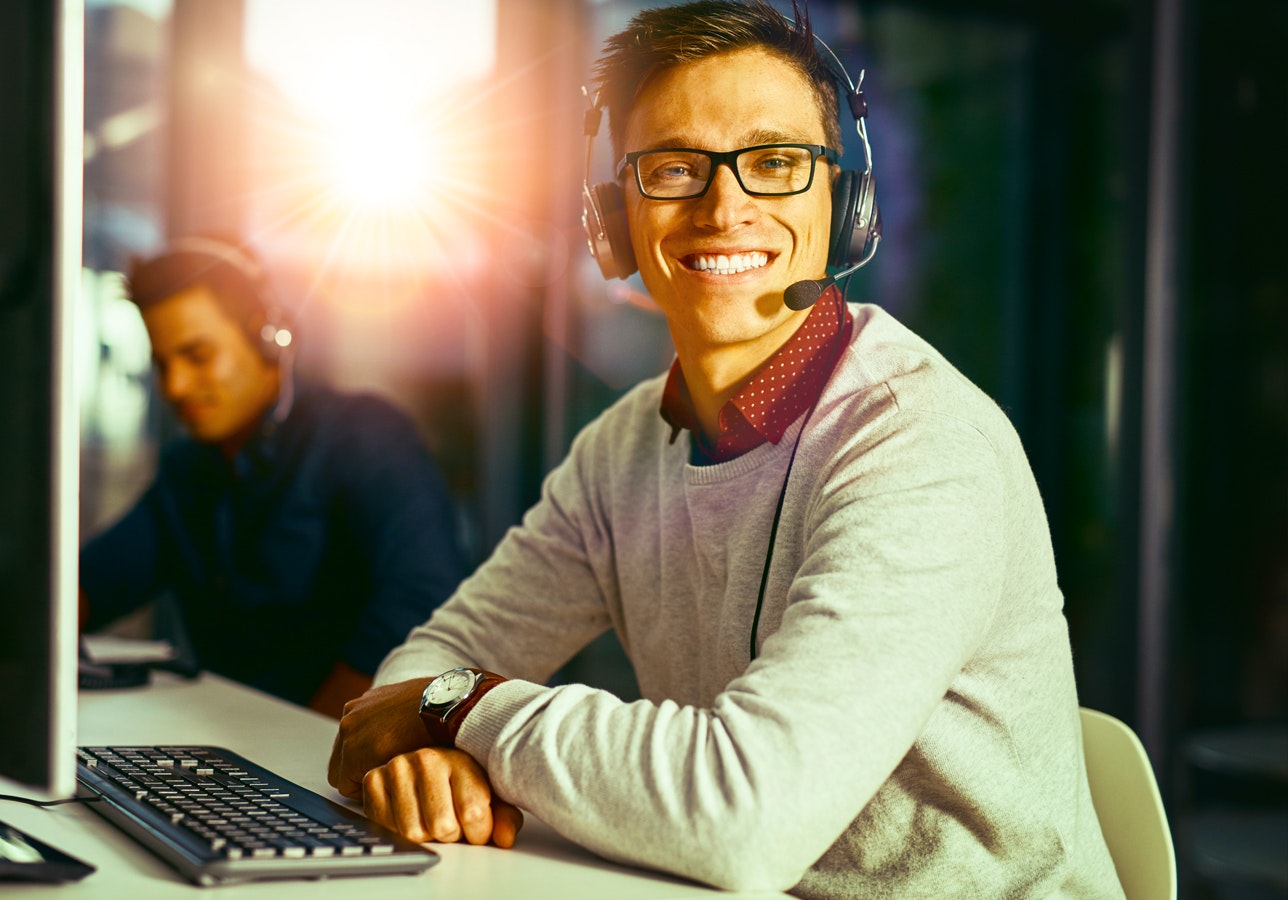 What's better than working with a top 10 national fleet partner? Working with one that gives you 110%.
Finding and utilizing the data that best aligns with your Fleet DNA®—your unique fleet traits and business goals—requires a highly skilled partner that is dedicated to client service.
Expand your knowledge in the Fleet Studies Lab.
Want to perfect your fleet smarts? Head over to the Fleet Studies Lab for everything you need to know about fleet operations—from EVs and telematics to sustainability, finances, and beyond.
Choose your subject area: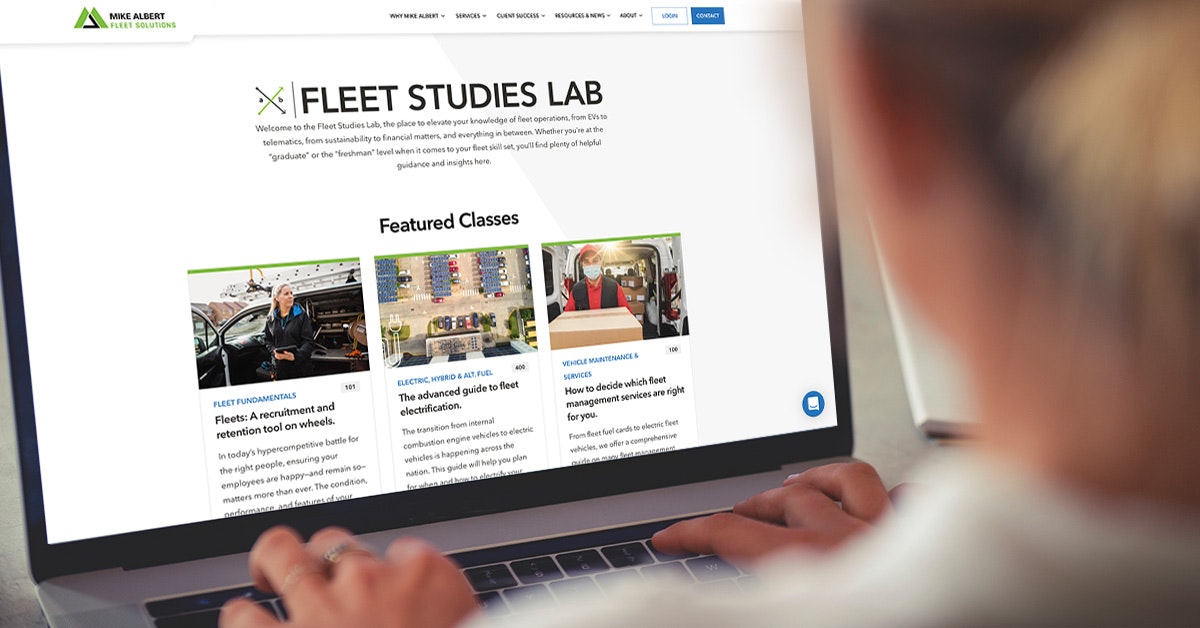 Fleet Studies Lab
Let's chat about your fleet management needs.
Share you info with us and choose a time to discuss your fleet with a member of our team.