What do you get when you develop a platform with the latest serverless technologies to merge fleet telematics data and the expertise of the Mike Albert maintenance team? Albert IQ®: a world-class vehicle monitoring solution that reveals the most important things you need to know about your fleet to support enhancing safety, productivity, customer goodwill, vehicle performance, and value.
Gain transparency into your fleet vehicle health.
Customized telematics
A key component of Albert IQ is a vehicle health monitor. If you choose to use telematics from your vehicles' OEM or your preferred aftermarket provider, Albert IQ will connect to it seamlessly and give you instant access to near real-time data on the oil life, tire pressure, fuel level, and total mileage for each of your vehicles. Other data sources are tapped as well, including one that checks for recalls on your vehicles.
For more in-depth fleet health monitoring—which unlocks the power of predictive maintenance to prevent major repairs and breakdowns—pair Albert IQ with devices from our partner Geotab, a leader in telematics innovation. With this option, diagnostic trouble codes are collected and interpreted; data is provided on multiple systems relating to the engine, the battery, oil, tires, fuel, coolant, transmission fluid, and filters; and all scheduled and predictive maintenance is prioritized for you in order of importance.
Albert IQ data analysis
In real time, our cloud-based platform consumes, processes, and interprets all the gathered data. It extracts actionable insights by using machine learning to crunch the data and score it in terms of importance. It also cross-references information to discover underlying sources of vehicle problems. Then, it creates a new vehicle health report and any recalls that are generating tickets for issues that need attention immediately (red alert) or soon (yellow alert).
Maintenance team review
Our ASE-Certified maintenance team reviews the tickets, ensuring the issues are truly deserving of attention, and sends notifications of the issues to the appropriate drivers and fleet administrators via our app, Overdrive®.
Expand your knowledge in the Fleet Studies Lab.
Want to perfect your fleet smarts? Head over to the Fleet Studies Lab for everything you need to know about fleet operations—from EVs and telematics to sustainability, finances, and beyond.
Choose your subject area: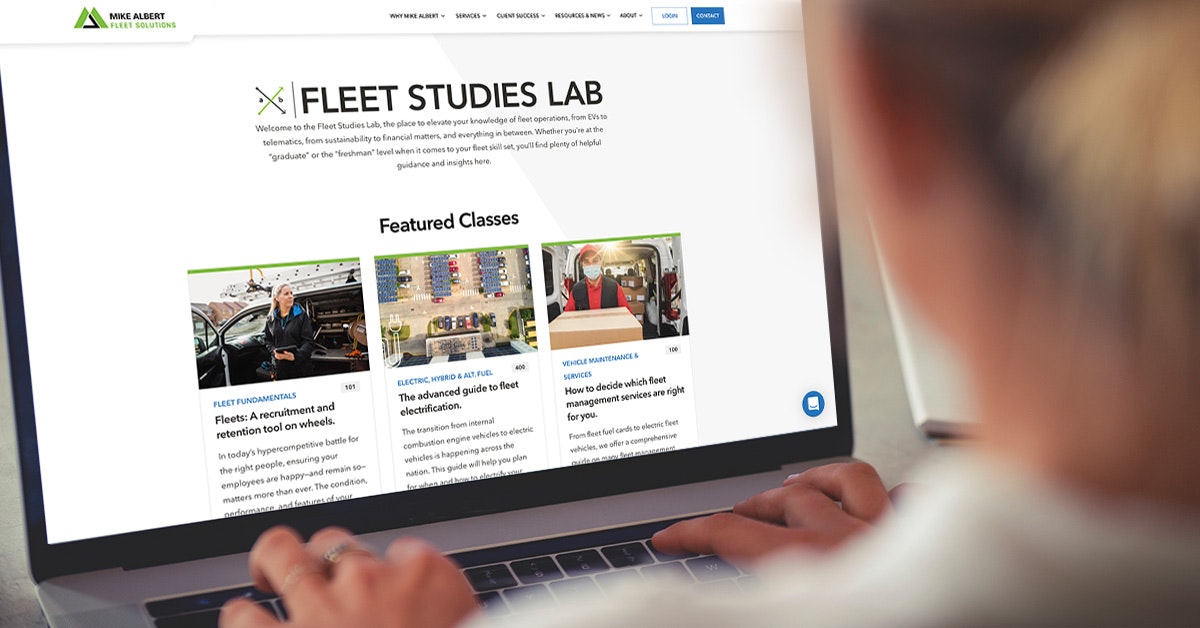 Fleet Studies Lab
Let's chat about your fleet management needs.
Share you info with us and choose a time to discuss your fleet with a member of our team.