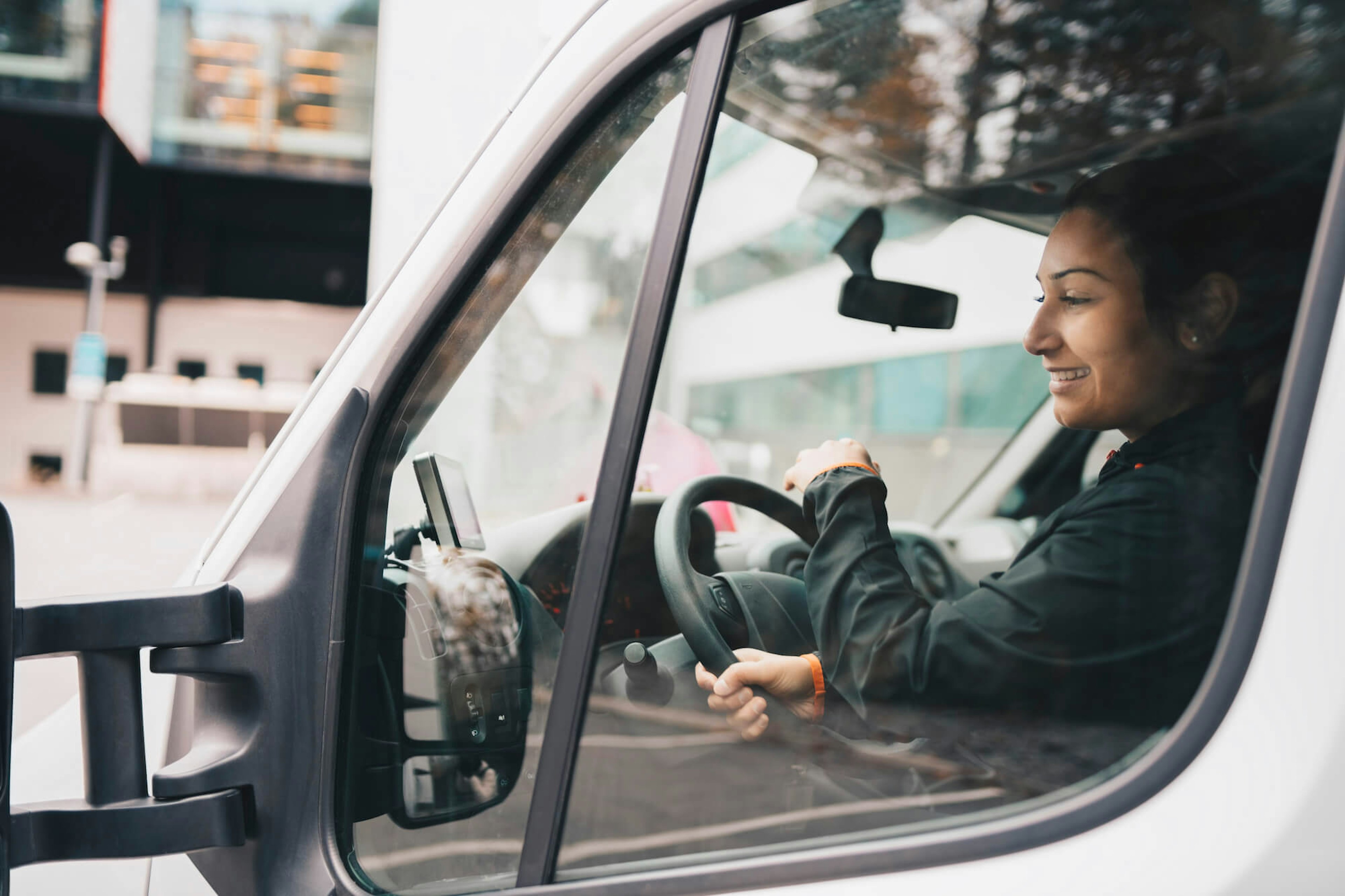 Small and versatile, the compact van is an ever-growing piece of fleets. Although it boasts natural fuel efficiency and fits well in most urban environments, it can create challenges for storage and access. See how our Truck Team can help you upfit your compact work van with streamlined solutions that make use of every inch.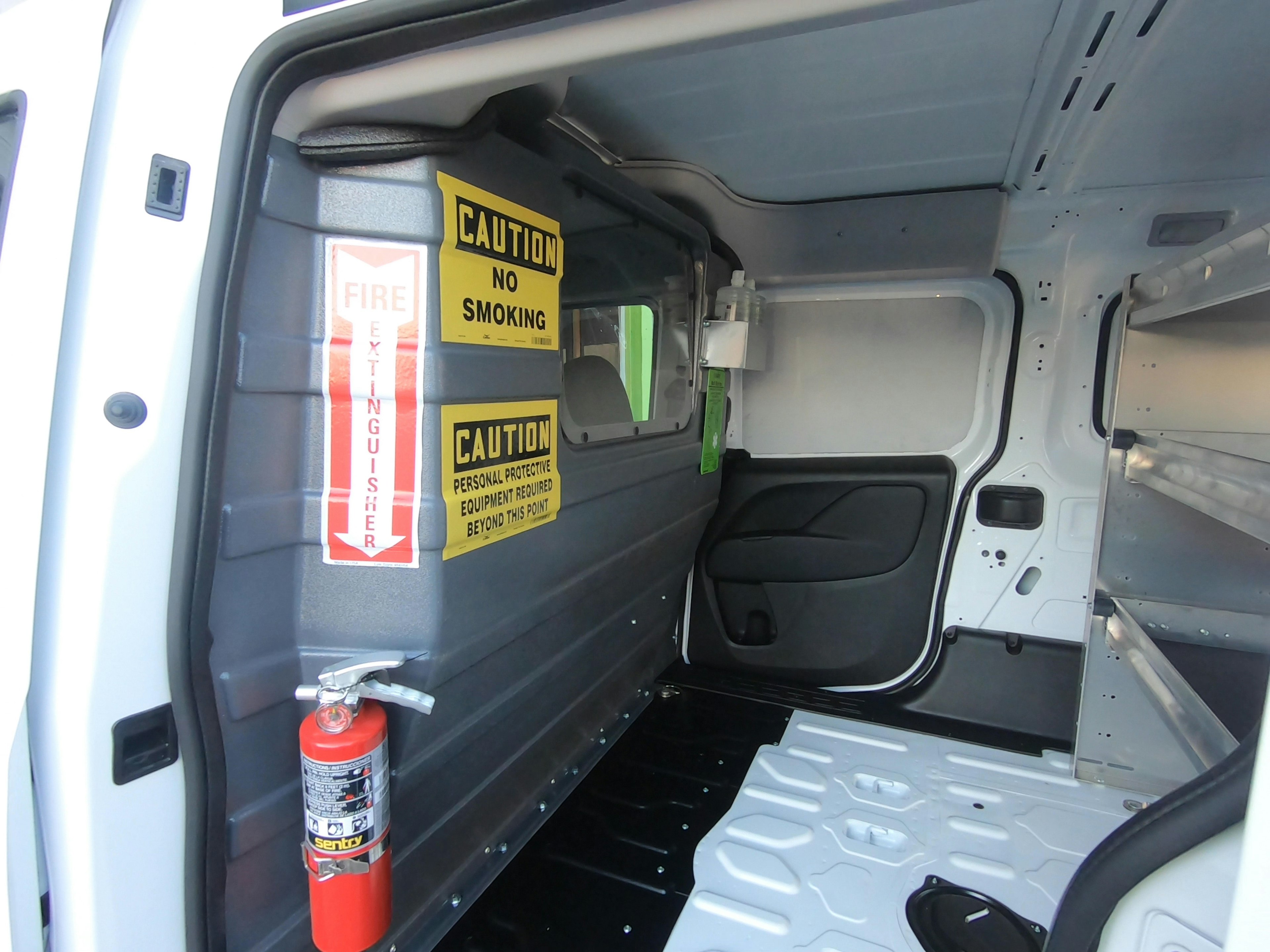 Sealed partition
Sealed partitions completely separate the cab from the cargo space. This is important when transporting chemicals that emit harmful fumes.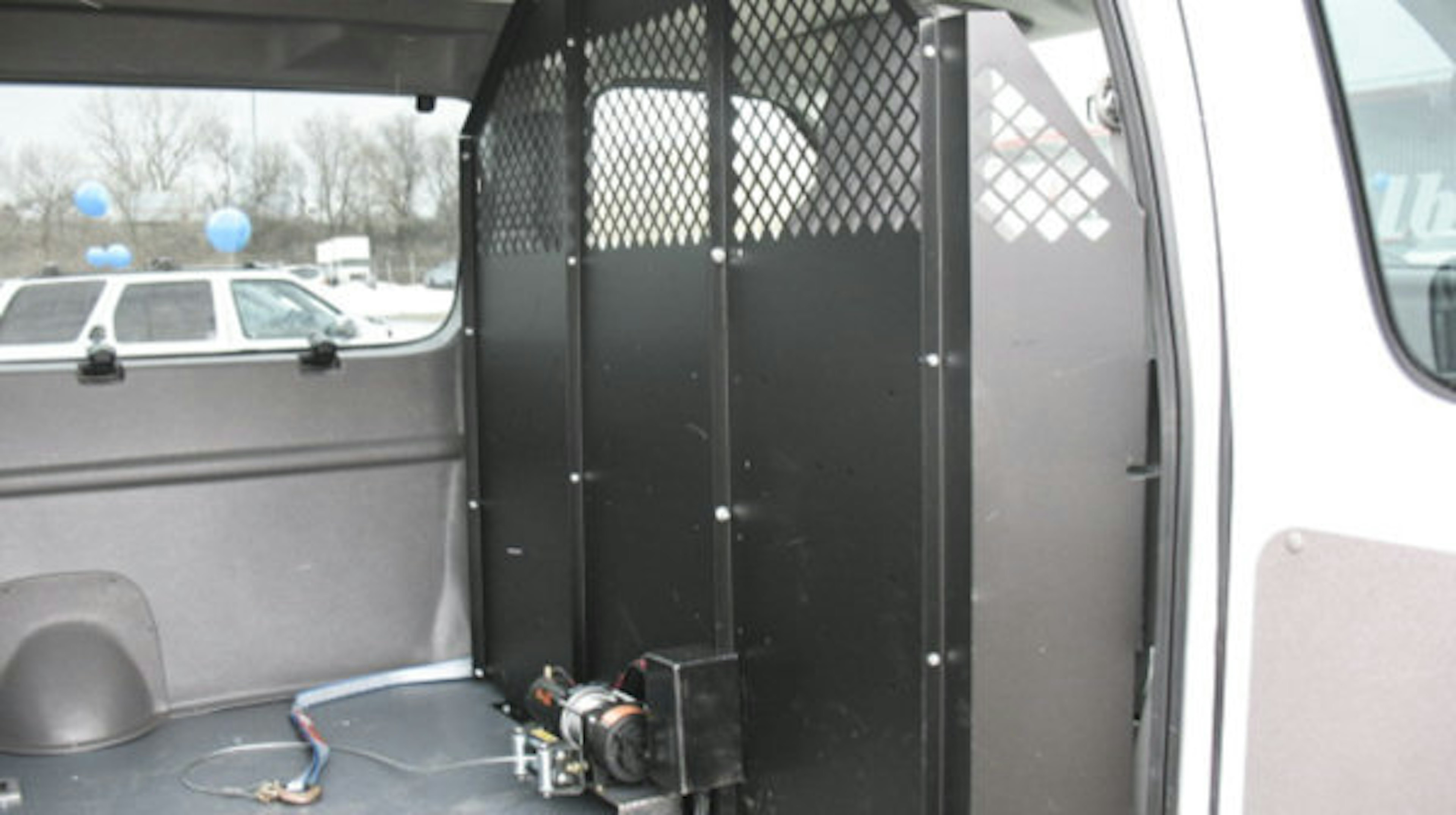 Partition
The majority of vehicles can have a partition installed to keep your driver safe. Our Truck Team will assist in finding the best solution for your needs.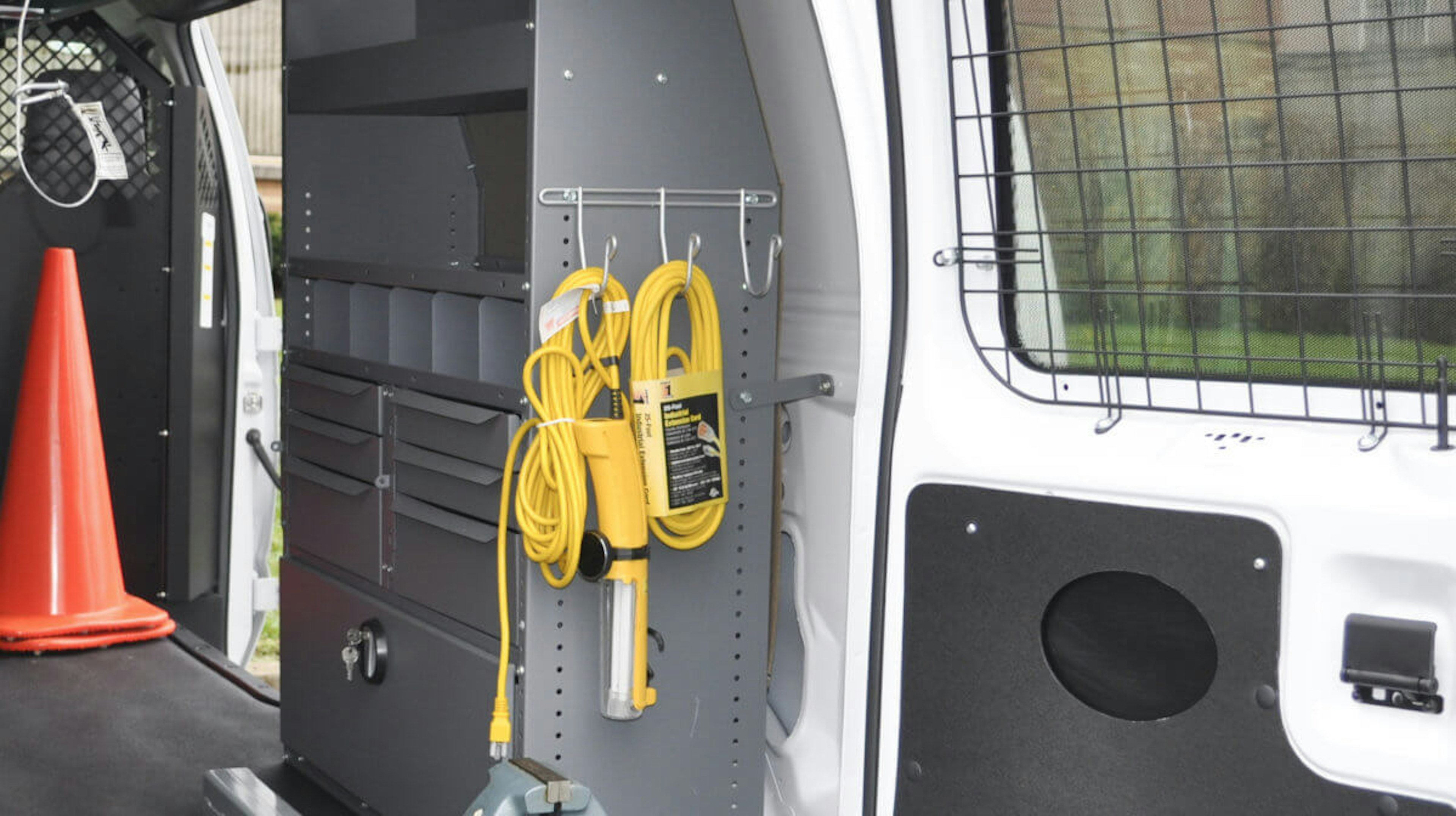 Cord storage & Utility hooks
Include hooks for cord storage in your work truck. You can store hoses, ropes, safety vests and more with this small detail.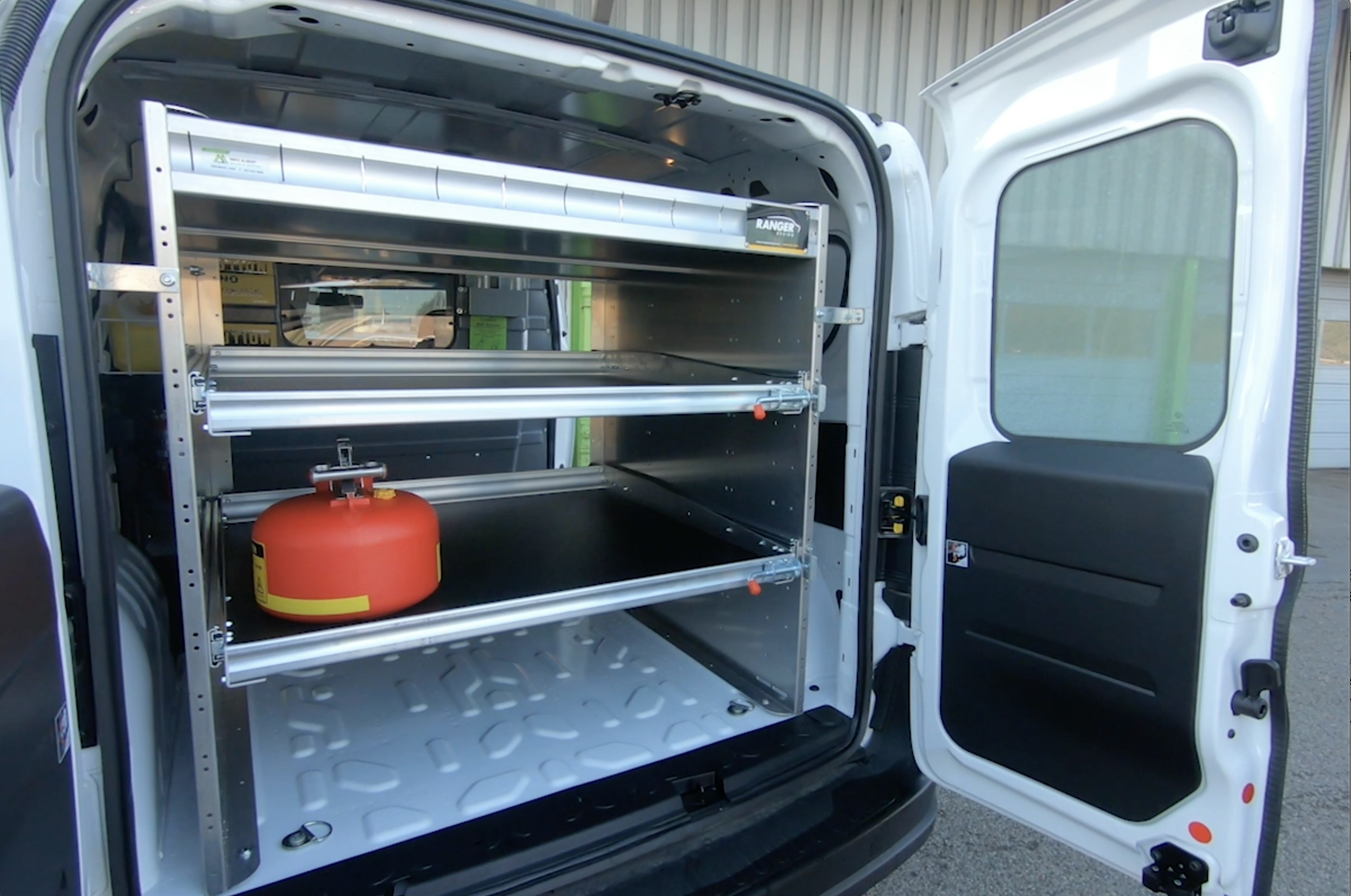 Shelves with drawers
Organize tools and supplies with racks and adjustable shelves.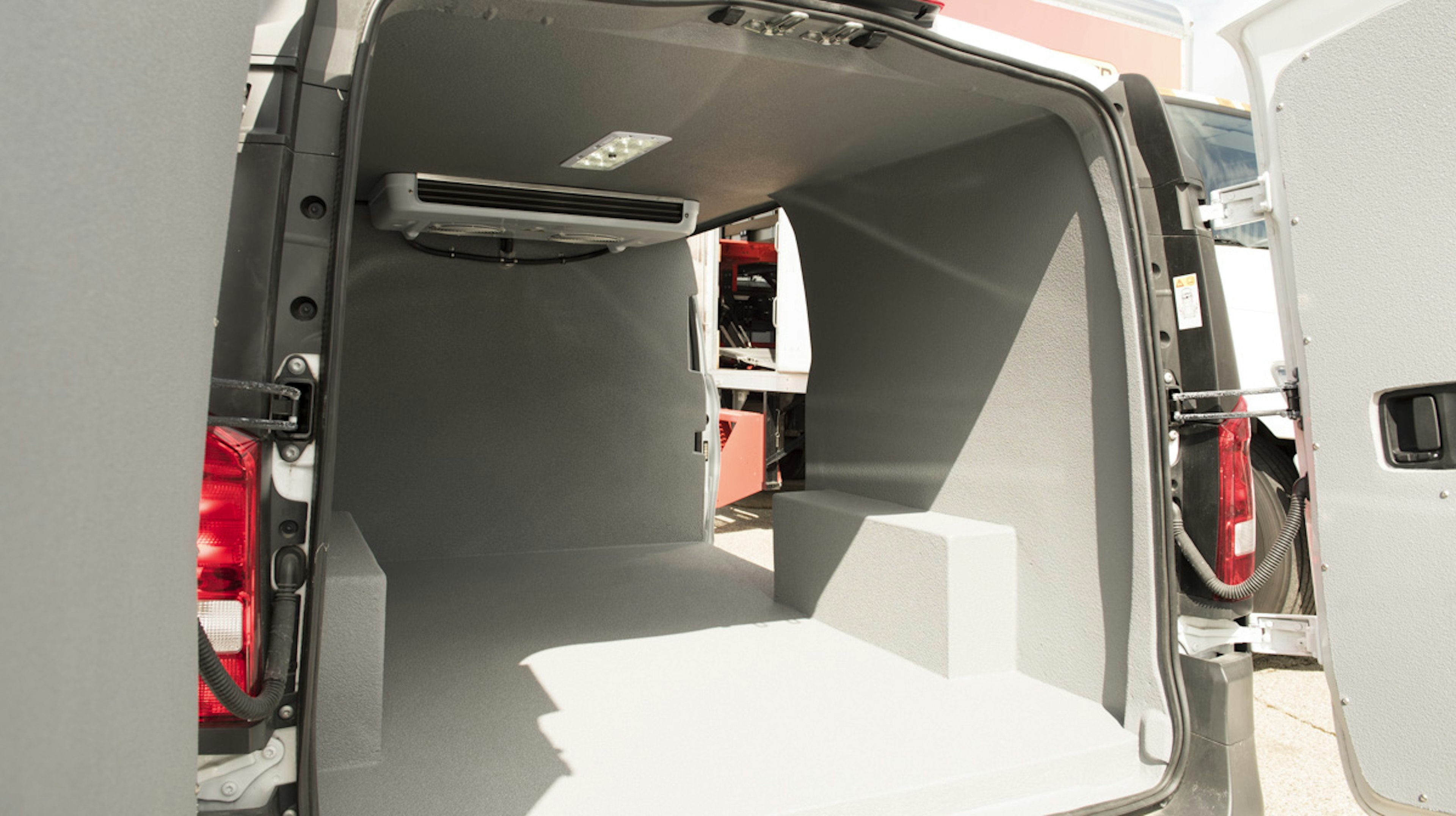 Refrigeration
Choose the refrigeration unit based on the size of the space you need to cool.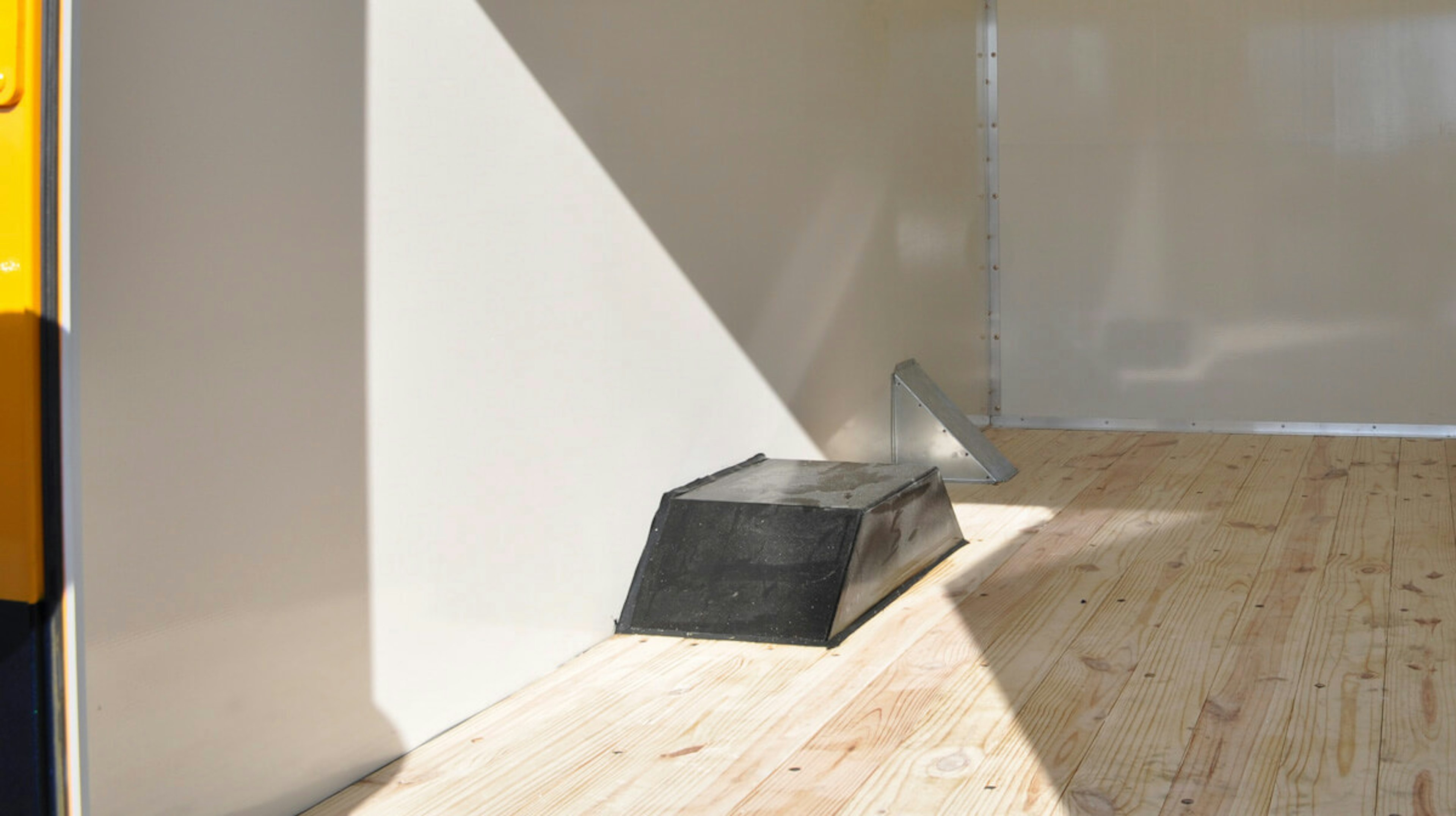 Hardwood floor
A hardwood floor looks professional and is durable.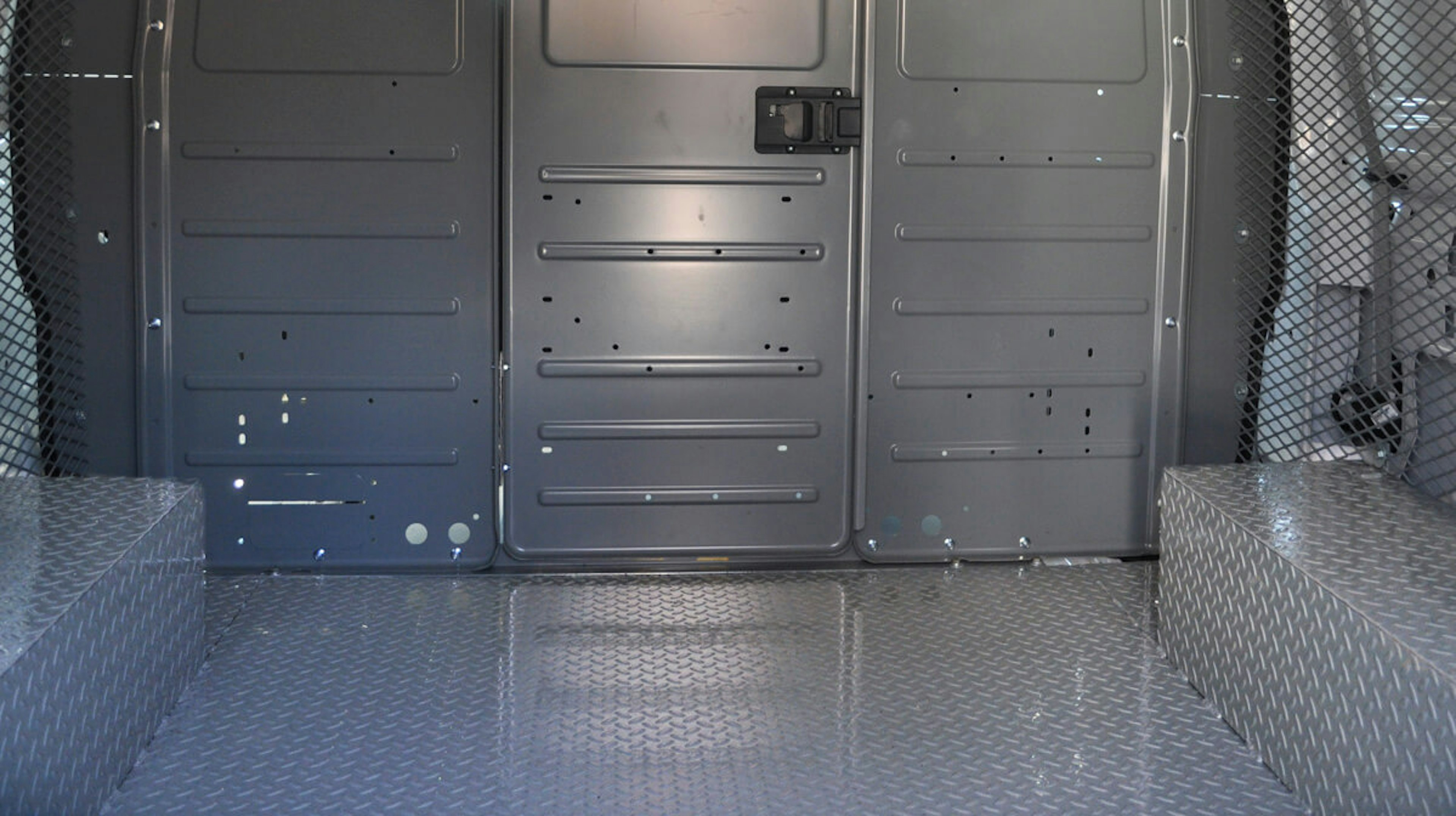 Diamond plate aluminum floor
Diamond plate aluminum floor increases traction and resists corrosion.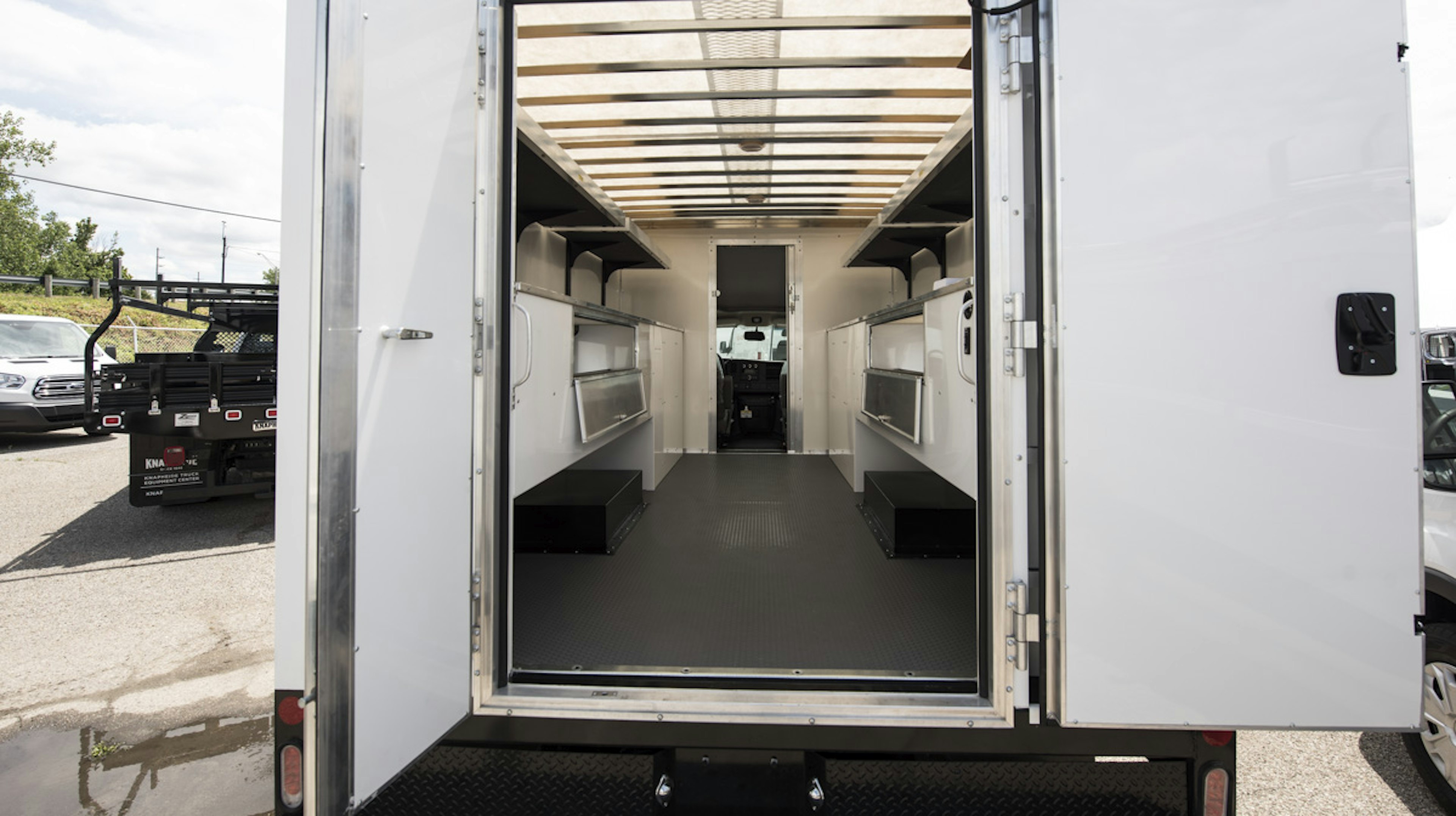 Standard rubber floor
A rubber floor offers great traction as well as protection.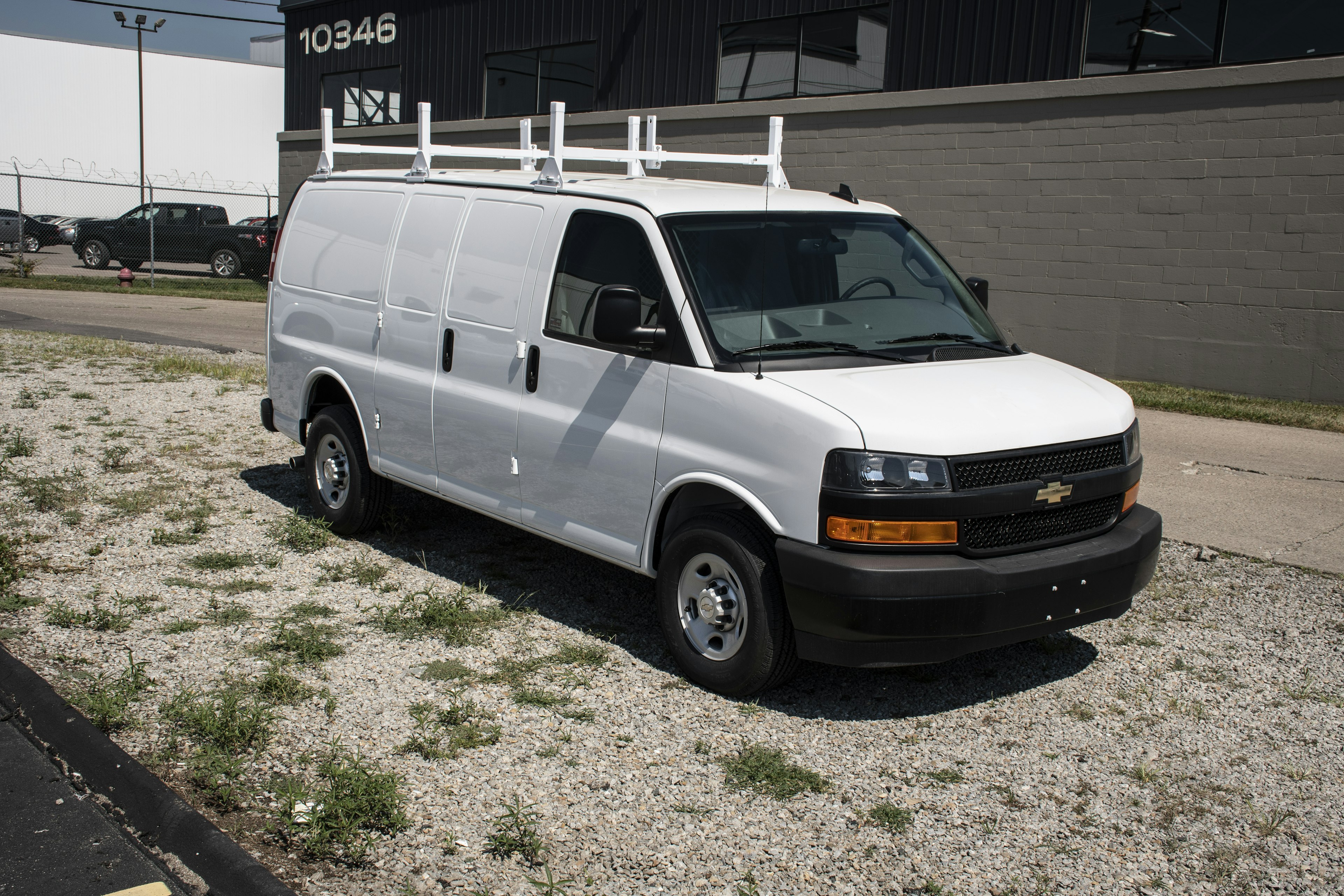 Goal Post Ladder Rack
This stationary rack provides easy-access storage for ladders and other long equipment.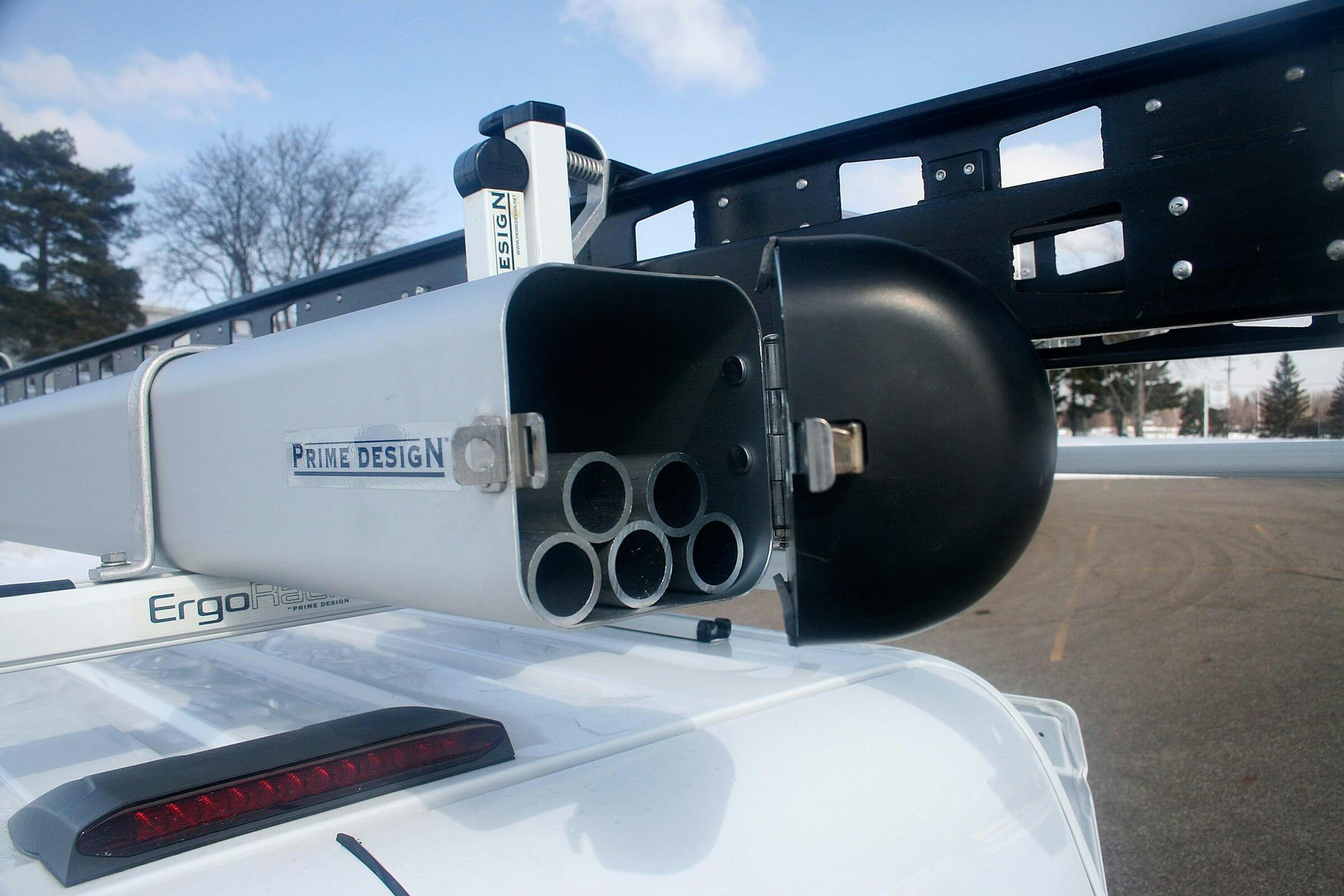 Pipe and ladder storage
Safe, secure storage for your oversized equipment.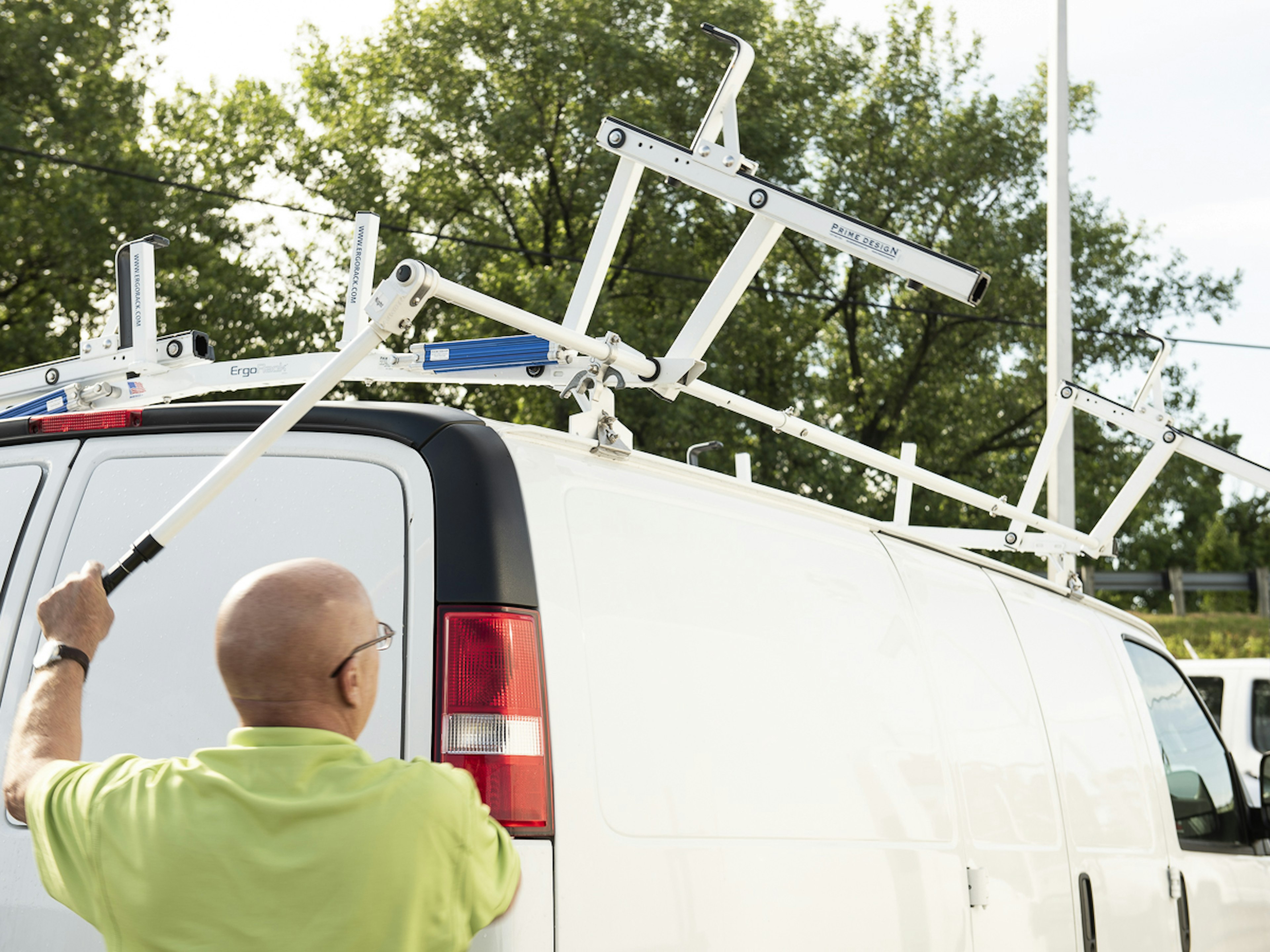 Roof mounted manual dropdown ladder rack
Drivers can easily lower a ladder from roof-mounted ladder rack with the manual lever. Options for racks depend on vehicle type, ladder size, and intended use. Talk to one of our Truck Team members to find which ladder rack is best for you.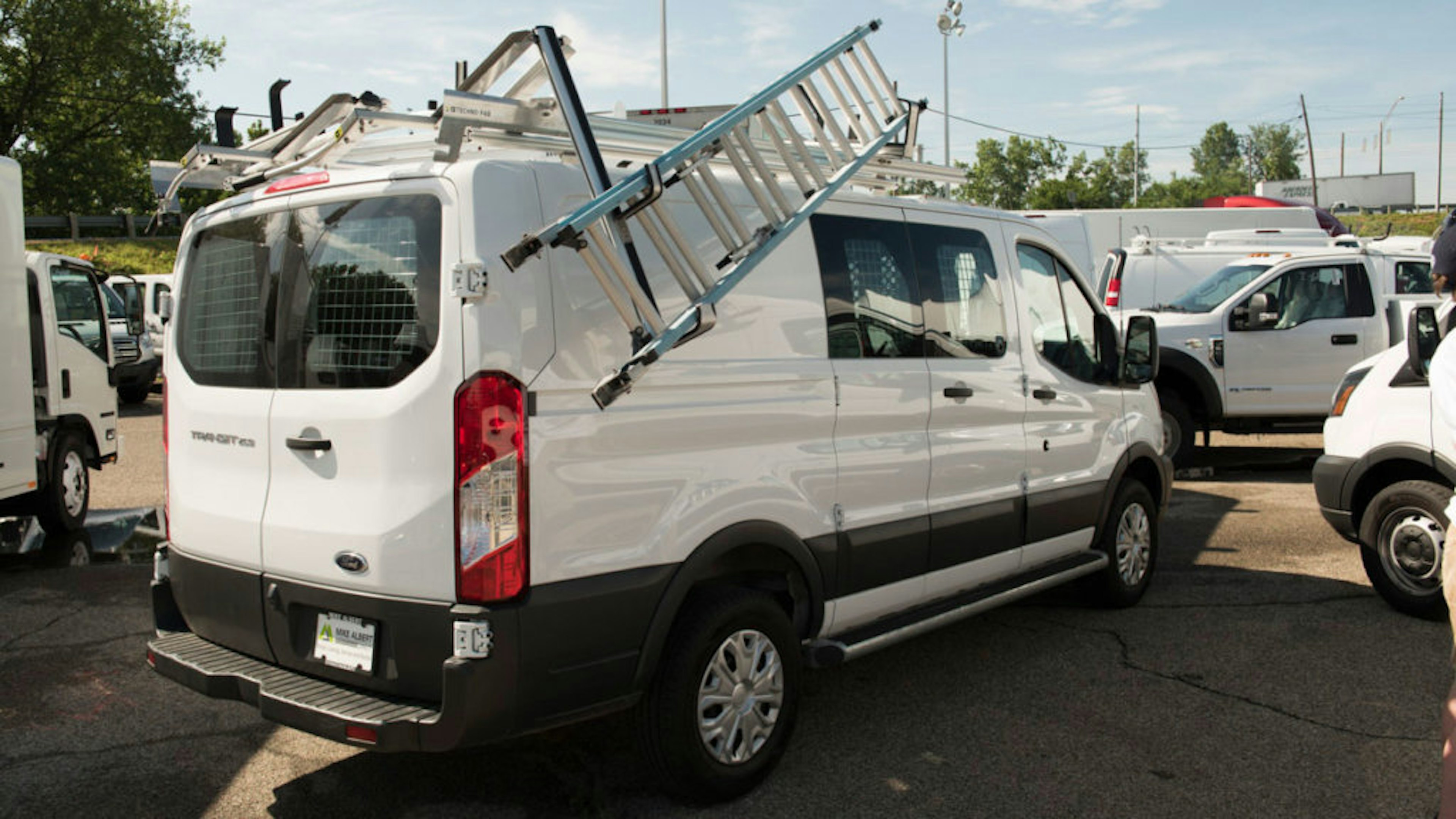 Pull down ladder rack
Ladder rack options are endless. Inform your choice by understanding which application is best. This design stores the ladder on the roof while moving. Drivers use a lever to lower the rack. Our Truck Team is here to help.