What Is Vehicle Fleet Management? How to Manage a Fleet of Vehicles?
What is vehicle fleet management and how can it rev up your company's profitability? We cover the basics and share an example of what goes into vehicle fleet management.
101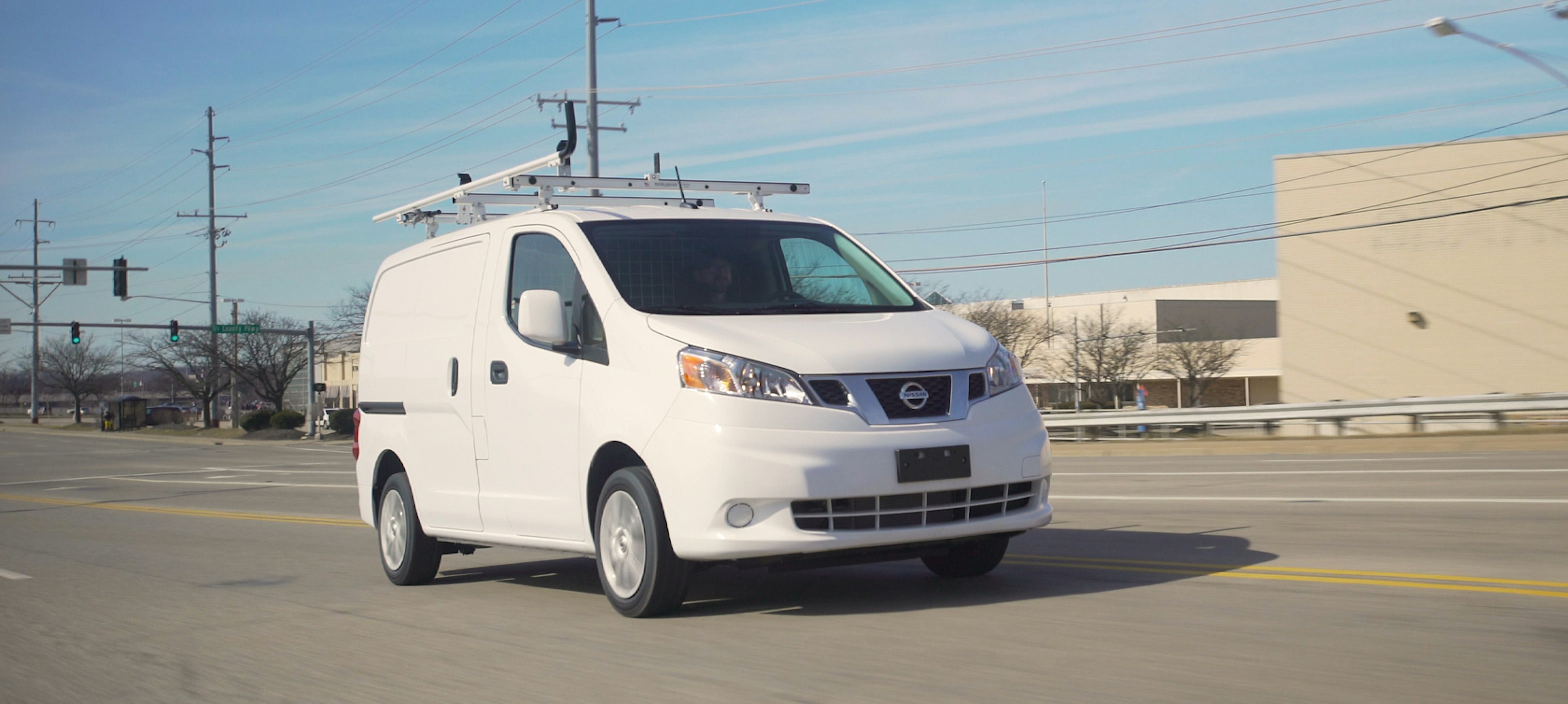 Skills covered in the class
Optimal Vehicle Health
Incorporating data and best practices into your maintenance program.
Data-Driven Decision Making
Using facts, data, and metrics to determine what actions to take to enhance your fleet operations.
Vehicle Life Cycle Analysis
Knowing how and when to sell or turn in your vehicles for new ones.
Operational Efficiency
Ensuring your fleet is performing at its highest level at the lowest possible cost.
What is vehicle fleet management?
Vehicle fleet management is a series of complex tasks that keep a business's transportation vehicles productive and generating revenue. It includes acquiring and disposing of vehicles, implementing and tracking preventive maintenance schedules , vehicle tracking, recording mileage and fuel usage, maintaining appearance, handling vehicle compliance, and more. When a fleet of vehicles are managed correctly, then the cost to operate is reduced, drivers are safe, and customers are happy.
Fleet vehicle management tasks require heavy adminstrative and analytic skillsets as well as comprehensive knowledge of the automotive industry. Often times, organizations choose to outsource these tasks to an experienced fleet management partner.
How to manage a fleet of vehicles?
Implement strategies to maintain oversight of fleet vehicle operations.
Accurate record keeping Records need to be kept up-to-date and checked for accuracy regularly. From vehicle maintenance logs to fuel costs and from licensing expiration dates to leasing contracts, every detail must be recorded and accounted for. If multiple departments across an organization support fleet operations, centralizing a location for storing records improves accuracy.

Assessing for risk regularly. Mitigate potential risks to drivers and vehicles by assessing records and data that help monitor driver behavior and vehicle health. For example, implementing Driver Vehicle Inspection Reports to monitor vehicle health and utilization data can improve safety and protect the asset. Implementing preventive maintenance schedules to track that the vehicle is undergoing OEM recommened maintenance at specific mileage milestones. Enforcing compliance with maintenance will perserve the vehicle's life and prevent dangerous catastophic malfunctions.

Analyze data to optimize operations. Are your drivers experiencing too many delivery delays? Are your fuel costs going up unexpectedly? Once you uncover a risk or a detriment to your fleet within the data and records you've been keeping, you'll need to be able to use that data to extrapolate a solution for the good of the fleet.

Protocol and compliance preparedness. The U.S. Department of Transportation and other state and local authorities require that your fleet be completely up-to-date with their regulations, regarding all licensing, insurance policies, certifications, driver logs, registrations, and more. Don't waste time scrambling to pull together all your important documents when you're asked for proof of compliance. Managing your fleet properly will ensure it's all together and ready to go at any time.
There is a great deal of pressure placed on the individuals responsible for managing fleet to reduce the total cost of ownership, enforce driver safety policies, minimize risks and increase productivity. From how a company handles tolls, to how they handle scheduled maintenance and even when to trade in or sell off a vehicle—fleet managers have more on their plate than they could ever handle alone.
Understand fundamental vehicle fleet management tasks.
Prioritize driver safety.
In order to ensure driver safety, fleet managers need to be able to analyze driver performance to combat risky driving and job-related accidents; help drivers avoid accidents whenever possible; identify common accident types as well as repeat offenders; change routes based on time of day and specific locations; and offer training to drivers for accident prevention.
Identify the best vehicle for the job. The person responsible for acquiring fleet vehicles should be aware of how to acquire the right vehicles for the type of job the vehicle has to do, the weight it will carry, and the conditions it will navigate. There are specialists who can help identify the best tool for the job if you are unsure.
Shop for the assets. There are mulitple channels to acquire vehicles. The most obvious is to go to a dealership and try to negotiate commercial rates. However, working with a dealership can be costly and can limit your options. Ordering from an OEM is the ideal channel but there are challenges. Working with a fleet management company allows you to benefit from incentives for bulk purchasing and unload the burden of the acquiring a new commercial vehicle.
Negotiating with manufacturers or dealers
Align on a funding strategy
Secure a commercial lease or finance contract
Coordinate the upfit
Coordinate the branding
Acquire registration
Finalize delivery logistics
Vehicle remarketing
On the flip side, it's important for vehicle fleets to get peak remarketing value. Managing a vehicle's condition, controlling the sales channel, and gauging the timing of the sale all rests on the fleet managers shoulders.
Management of fuel programs
Fuel is typically one of the top expenses in a fleet budget. When it comes down to it, it's up to the fleet manager to help control this cost. And that only comes from data and access. Whether managing a preferred fuel network or fleet card program, fleet managers need to know that they've negotiated a good deal with suppliers that keep their fleet's cost per mile low.
Managing the maintenance for a fleet of vehicles
Preventive maintenance is vital to the health of vehicle fleets and the best way to keep drivers on the road and on the clock. Managing maintenance schedules based on vehicle type, job and geography minimizes wear and tear, saves repair costs and helps with future resale value. There are many tasks that go into administering fleet maintenance beyond implementing schedules. Those tasks include:
Providing roadside assistance
Enforcing compliance of schedules
Scheduling maintenance with a service provider
Reviewing and approving quotes
Coordinating temporary transportation
Processing payments
Enaging vehicle warranties and recalls
Monitoring fleet data for vehicle health risks
Fleet vehicle data monitoring Monitoring data through telematics is a must have for vehicle fleets. Fleet leaders can and should know where every vehicle is at any given moment. They can also monitor how that vehicle is being treated. Typically they will measure performance in areas such as idling, fuel consumption, and braking. Utilizing a fleet tracking system streamlines oversight by centralizing data and presenting it in a useful way.
Managing compliance Keeping up-to-date with legislation changes and new regulations allows fleet managers to avoid heavy fines. Industries that involve hazardous materials, food and beverage or heavy loads are often subject to more specific DOT compliance regulations.
Managing tolls Toll management can be very overwhelming if a a system is not in place to ensure fees are paid. Fleet management companies can provide access to centralized platforms where devices can be distributed and payments can be automated.
Interested in partnering with a fleet management company? Contact us to learn more.
Sign up for our newsletter for the latest information about the fleet industry.
Sign up for our newsletter for the latest information about the fleet industry.
Sign up for our newsletter for the latest information about the fleet industry.
Sign up for our newsletter for the latest information about the fleet industry.