Build your sustainable fleet: What to know about EVs & more.
With EV adoption increasing drastically in the next 9 years and new government policies heading your way, now is the time to build a more sustainable fleet.
201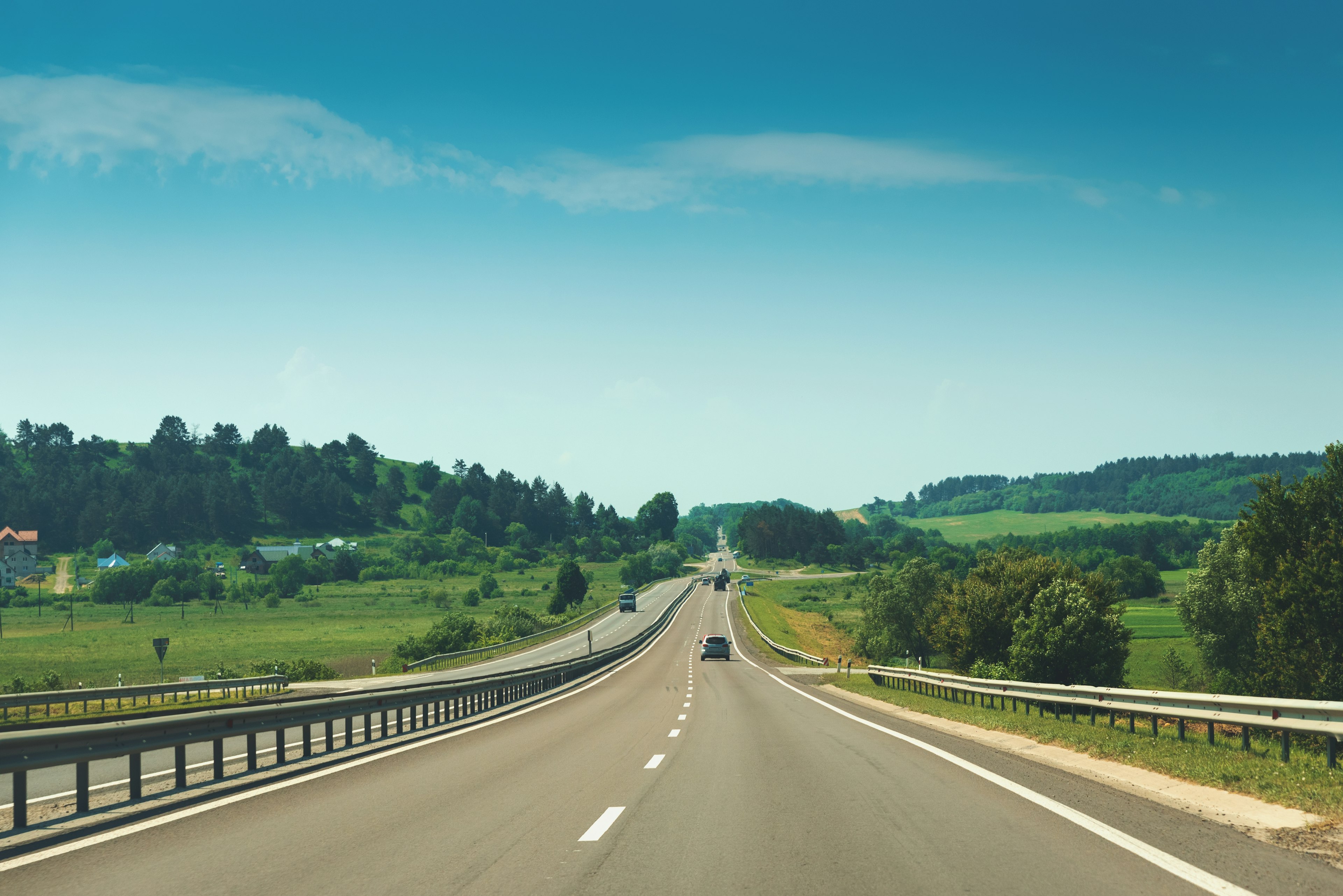 Skills covered in the class
Fleet Electrification
Understanding the fundamentals of EV planning and operations, and their impact on sustainability.
Operational Efficiency
Ensuring your fleet is performing at its highest level at the lowest possible cost.
Mobility-Mindset
Appreciating how the evolution of mobility via TaaS (transportation as a service), last-mile, smart cities, etc. are impacting the future of fleets.
Brand Image
Leveraging your fleet to enhance your company's brand with employees, customers and other stakeholders.
Some time ago, business executives believed that you could either have big profits or sustainability initiatives… not both. But as environmentally-friendly products became lower priced and higher quality, that conventional thinking has now reversed.
Establishing clear sustainability practices goes beyond ethical responsibility or positive brand image. Sustainability is quickly becoming good business.
Take Wal-Mart as an example. Between 2005 and 2015, they aimed to double their fleet efficiency through better routing, truck loading, driver training, and advanced technologies. By the end of 2014, they had improved fuel efficiency by 87% compared to the 2005 baseline. Not only did their improvements result in 15,000 metric tons of CO2 emissions avoided, but they saved nearly $11 million.
Inevitably, the fleet industry is heading toward a sustainable future. With experts predicting major EV adoption increases in the next nine to 10 years and new government policies to mitigate climate change heading your way, now is the time for forward thinking.
The business case for sustainability
Financially sound, even during crises
According to one study, businesses with a reputation for strong corporate responsibility "experience no meaningful declines in share price compared to their industry peers during crises." But could we apply that thinking to the social and economic uncertainty of 2022-23? There's a good chance. During the 2008 recession, companies with sustainability practices had an "above average" performance in the financial markets, translating to about $650 million in incremental market capitalization per company. Between 2006 and 2010, the top 100 sustainable global companies experienced significantly higher mean sales growth and cash flow than other companies.
Drives innovation
Redesigning products to fit environmental needs can drive innovation. When you make the decision to add electric fleet vehicles, you may be surprised to discover other innovative and unique solutions. For example, once you see the cost savings of solar panels, you may commit to using them beyond just your garage. EVs are full of innovative solutions, too. In some EVs like the Tesla, you can upgrade with the click of a button to use features like auto parking, auto lane change, and even smart summoning so your car can come find you in a parking lot. When you start innovating with sustainability, you'll notice more new business opportunities.
Be a part of the solution
Environmental risks often manifest themselves over a long term. Floods, droughts and climate issues can disrupt production and cause price fluctuation in the supply chain and fuel prices. As the world becomes increasingly more affected by climate changes, putting sustainability solutions at the forefront can help you show your community, customers and employees that you are part of the solution— not the problem.
It's electric! Electric Fleet Vehicles
If you're looking to set your fleet apart from the pack and stay two steps ahead of the competition, going electric is one of the best decisions you can make for your fleet. Experts predict that United States EV sales will total almost 30% of all vehicle sales by 2030. Some even predict that the approximate two million electric fleet vehicles in existence will jump to more than 70 million by 2030. There are many reasons you can expect these changes.
Increased government incentives
The presidential administration plans to install 500,000 electric vehicle charging cords by 2030, roughly a five-fold increase in the nation's EV infrastructure. As of 2023, there are 130,000 EV charging stations located in the US. There are incentives at the state and local levels, too. In California, the governor announced that all new cars sold must be electric by 2035. In other parts of the nation, initiatives like the Clean Cities Coalition and Smart Columbus help make EV adoption more accessible.
Total cost of ownership starts to even out
People assume a lot about EVs. And while it's true that widespread adoption of electric pick up trucks and vans are likely a couple years away, the price of smaller EVs is actually not far off from that of similarly sized combustion vehicles. When you consider depreciation, fuel and maintenance costs, EVs are often a better fit and a smarter investment.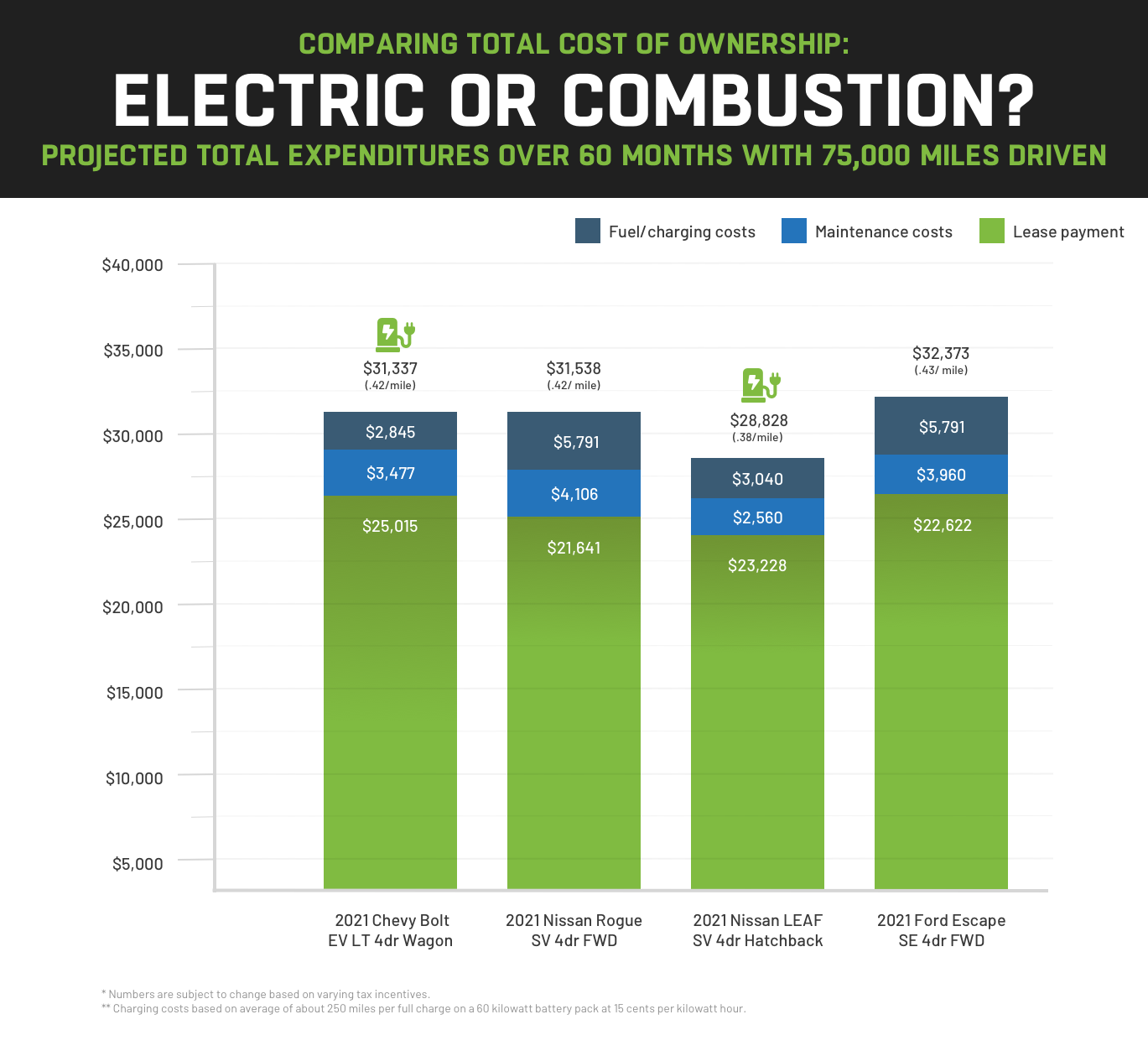 What's the holdup for EVs?
Not the right fit… yet
One of the biggest concerns with electric fleet vehicles' adoption is range anxiety over long distances. During peak weather conditions when temperatures are as low as 20°F and the heat is on, range can decrease by 41 percent — a huge margin. On a hot summer day when temperatures reach 91°F and the air conditioning is on, the driving range can reduce by 17 percent. Thankfully, companies are working on smart solutions to this issue, and technology is only expected to improve.
A slightly unstable market
People didn't have much of an interest in electric vehicles until the early 1990s, although the technology has technically been around since the 1800s. Commercial EVs are still very recent — the first all-electric, zero-tailpipe emission car, the Nissan Leaf, wasn't introduced to the United States until 2010. Vehicle segmentation has also been limited until recent years, but manufacturers like Lordstown Motors and Ford are paving the way to provide electric vehicles for truck and van segmentations. While the market is only projected to grow, it's important to realize that it's still relatively new.
As early adopters, today's EV buyers want the newest, highest tech. That begs the question: Who's the buyer for a used EV? Until more people get on board, it's not a huge market yet. And since remarketing relies on supply/demand, without a market, there's little residual value. The plus side is that EV batteries do have more longevity than many people expected. As adoption increases, small fleets with lower budgets may be in the market for lightly used EVs.
I'm not ready for a fully electric fleet… yet. Where can I begin?
Hybrid vehicles on the rise
A good middle ground, hybrid vehicles run on normal fuel but also have an electric motor. Better yet, you don't have to charge most hybrids, as the battery actually charges when you drive. That means you'll get a far better fuel economy and much lower bills than an ICE vehicle. Plus, you'll get out of the high up-front costs of necessary charging infrastructure of a totally electric fleet.
Transportation as a Service (TaaS) in your business model
Incorporating TaaS into your business model is environmentally friendly and it can take many different forms. It may mean outsourcing ride hailing services, like taxis or Ubers. It could mean a car subscription service that lets you change vehicles every few weeks. Or it can mean investing in micromobility, like fleets of e-scooters and bikes, for last-mile deliveries.
Rightsize your fleet
Do you really need one vehicle per driver, or can you work with one car and contract drivers? Can you take another look at your routes to see if you really need those extra five vehicles that are driving up bottom-line costs? Can you invest in smaller vehicles for short deliveries to supplement traditional combustion vehicles for long routes and heavy loads, and are electric pick up trucks a future goal? There's no right answer for any one fleet. It all depends on vehicle make, model, size, industry and many other factors. Consult with a professional fleet manager to get the rightsizing answers you're seeking.
Where do we go from here?
When you put sustainability at the forefront of your business, you gain a better brand image and a competitive advantage. Nearly 60 percent of American consumers consider a company's impact on the environment when they're deciding from whom to purchase. That's a client base of 68 million people who will favor companies with personal, social and environmental values.
For most fleet owners, an important step toward environmental sustainability is to set procurement goals for electric fleet vehicles. But there are other small places to start. Prepare to move your fleet forward by setting procurement goals: consider hybrids, take small steps to turn your garage "green," and rightsize your fleet appropriately.
Sign up for our newsletter for the latest information about the fleet industry.
Sign up for our newsletter for the latest information about the fleet industry.
Sign up for our newsletter for the latest information about the fleet industry.
Sign up for our newsletter for the latest information about the fleet industry.