Our seasoned leasing and financing pros are here to help you build your fleet as affordably and hassle-free as possible by customizing a funding strategy that perfectly aligns with your specific business goals and financial parameters. As a privately owned company, we're able to work closely with you to develop a plan that's personalized for your business, no matter the size of your fleet.
Why lease commercial vehicles instead of purchase?
Unlike vehicles for personal use, work vehicles are business assets. As such, most of our fleet clients choose to lease their fleet vehicles instead of buying them. Opting for fleet lease cars and trucks is a more flexible alternative that optimizes your business cash flow and helps minimize your total cost of ownership.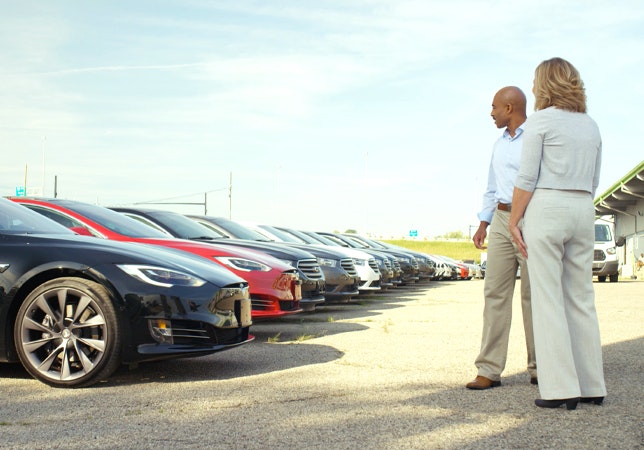 Closed-end fleet lease
On a strict budget for fleet leasing cars? Need to know your total cost of ownership up front? Can't afford to be exposed to market price volatility, rate fluctuations or seasonal resale factors? A closed-end lease may be your best answer.
With a closed-end lease, you can protect your business from residual risk by returning the vehicles at lease-end with no resale obligation. Mike Albert assumes the risk that comes with the depreciation and remarketing of your vehicles.
As a leader in closed-end leasing, we provide more flexibility in terms of mileage by offering you two different options: our mileage credit program and our unlimited mileage program.
Open-end fleet lease
An open-end lease has a minimum term (typically 12 months) which you can terminate anytime after the term ends. When you do, you can either purchase the vehicle for the residual value or turn it in for resale. In that case, if the market value exceeds the residual value, you receive the gain. If the market value is less, you pay the difference.
An open-end lease may be the best solution for your business if:
You have remarketing expertise and want to try to resell your vehicles for a profit.
Your vehicles have been specially upfitted for on-the-job tasks.
Your fleet has frequently changing needs.
Your fleet lease cars are subjected to rough usage.
You're a private equity owned company.
To better fit your financing preferences, we offer two types of rates on our open-end leases: floating and non-float.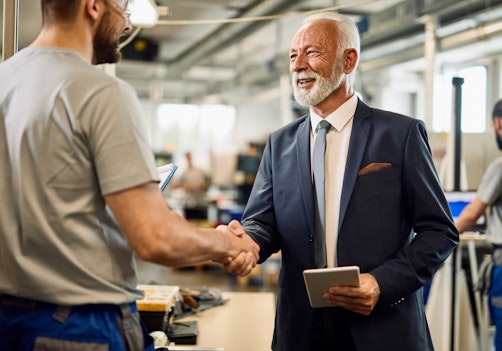 Fleet Fundamentals
Learn more about the differences of open- and closed-end leases
Avoid overpayment with our matched depreciation.
Most commercial vehicle leases are configured to depreciate quickly in a straight line down to $0. But vehicles still have value at the end of their leases. That's why we match your vehicle's depreciation to the remaining book value at the end of your lease, saving you from overpayment. In face, with matched depreciation, many of our clients save up to to $150 per month per vehicle.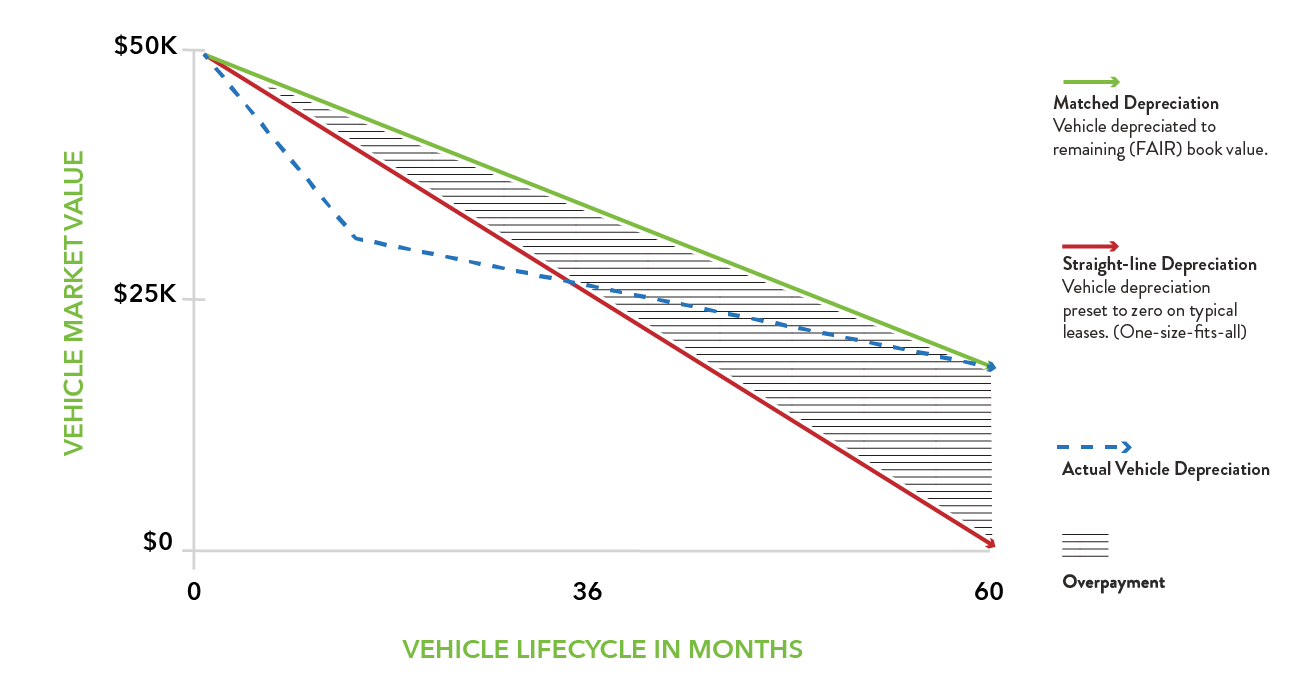 We understand that changes in your business and the economy over time may require adjustments to your vehicle financing strategy. Our team is always at the ready to make modifications that help you keep your fleet up and running safely and cost-efficiently.