Many of our clients don't realize the impact of fleet management expense on their bottom line. If your business uses vehicles to deliver products, to move personnel or to serve your customers, the vehicles you're driving are expense drivers for your business. Whether you're aware of it or not, your fleet is one of your top three to five business expenses. That's why it's important to prioritize your fleet management analysis as you do other, more obvious expense line items.
Current fleet management plan checklist
What do you have listed in your current fleet management plan? Consider adding the following items, if you haven't already:
Your plan should have specific goals and objectives to monitor fleet expenses like fuel, maintenance and vehicle replacements.
All these vehicle specific expenses need to be tracked, aggregated and monitored against the plan.
Clear reporting documents should be put in place to communicate fleet management objectives and actual performance analysis to your in-house team.
Your plan should include fleet management goals that align with your corporate cash flow and risk management targets.
Track long-term cost control
In addition to vehicle-specific information, you need to track your long-term cost control measures. Do you acquire vehicles as needed or order your vehicles in advance? When our clients are managing a fleet of vehicles and want to cut costs effectively, they have a yearly acquisition plan in place and are ordering four to six months ahead of time. Advance planning can lead to significant savings. Our clients have found this can also have a positive impact on their yearly cash flow planning by eliminating unplanned-for acquisitions.
Track your vehicle cycle
And one of the crucial questions is: When should you cycle your vehicles? If you keep insights on your costs for acquisition, maintenance and fuel, you will be able to effectively determine your ideal time to cycle each of your vehicles. Again, having a plan in place with targeted objectives treats your fleet management like your other business assets.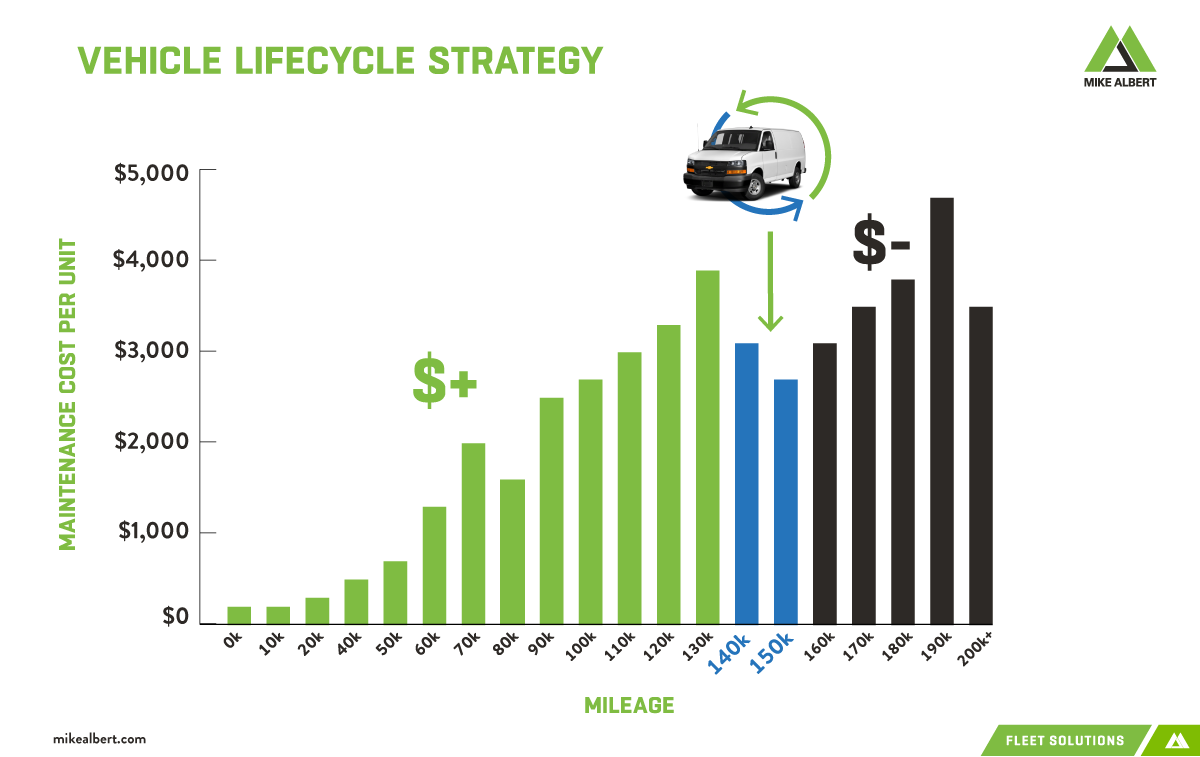 Define your KPIs
Most importantly, have you clearly defined Key Performance Indicators (KPIs) which measure your fleet's performance in meeting your goals? If you lack this type of analysis, you can end up spending more than you need to.
Calculating fleet replacement cycles
When calculating your fleet replacement cycles, consider the following criteria:
Are you using your vehicle to the fullest extent for your business needs?
If you're not using your vehicle, then consider reassigning it, as it might not need to be replaced at all.
Ensure every vehicle has a specific purpose before considering it in your replacement cycle analysis.
Fleet management cost-control measures payoff
Implementing fleet management cost-control measures can pay off in a number of ways:
Saving money has a positive impact on profitability and corporate cash flow.
Controlling costs lowers your business risks.
Improved planning means capital preservation for your business as a whole.
To implement fleet management cost controls effectively, it is important to find a systematic process of analysis that serves you best. Analyzing the real-time status of your fleet, segmenting out specific cost factors and devising strategies to improve your cost picture can take time.
Our clients find it pays for itself when fleet management expenses are optimized and their fleets are fully supporting their corporate goals and objectives.
Did you enjoy this class?
Share it with your organization and colleagues.