Electric trucks vs. gas: Which is best for your fleet?
Electric commercial trucks are set to hit the market this year. Here's a look at the pros and cons of going electric.
101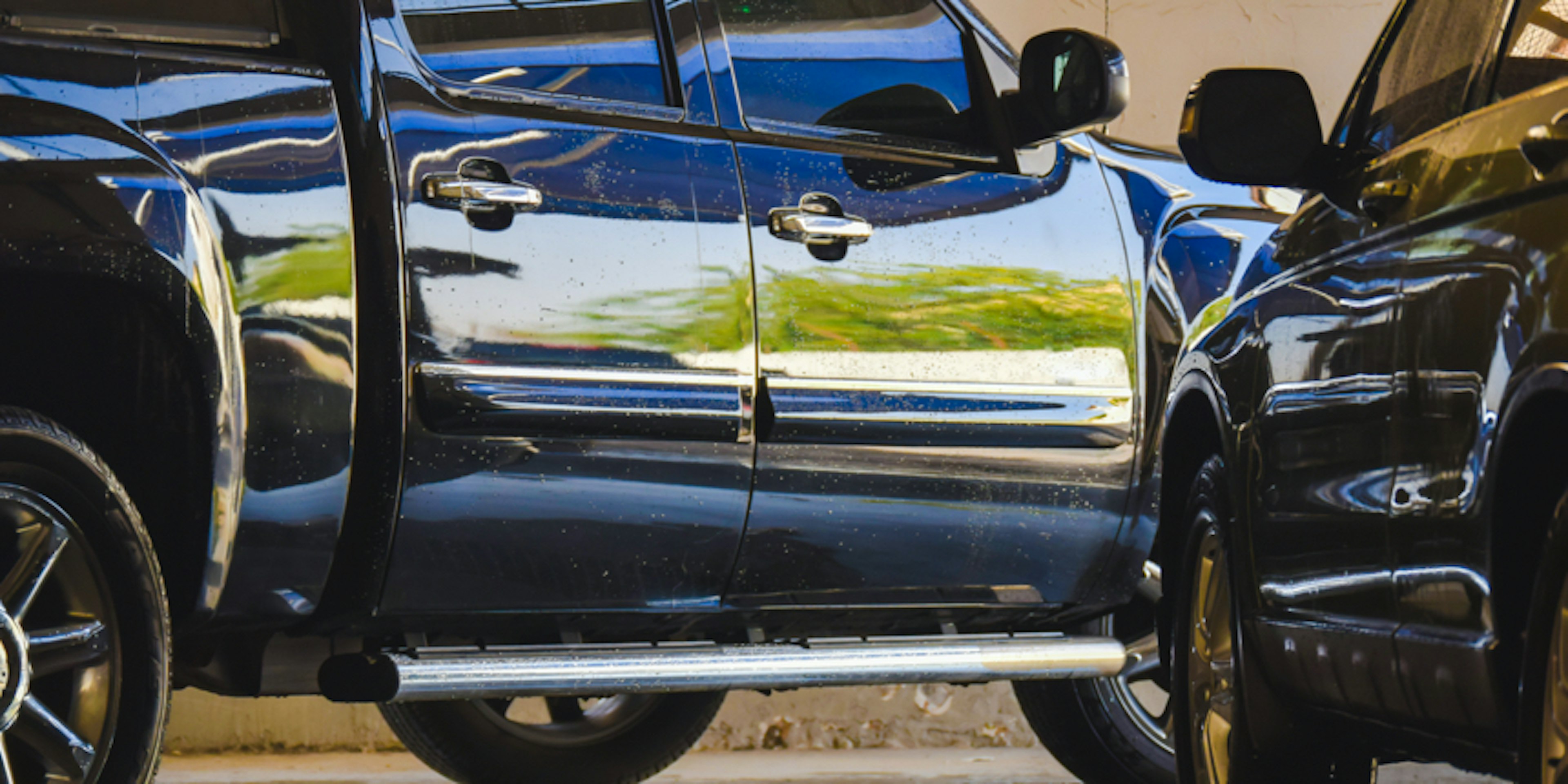 Skills covered in the class
Fleet Electrification
Understanding the fundamentals of EV planning and operations, and their impact on sustainability.
Vehicle Specification
Identifying the best, most appropriate vehicles for your fleet.
Mobility-Mindset
Appreciating how the evolution of mobility via TaaS (transportation as a service), last-mile, smart cities, etc. are impacting the future of fleets.
Financial Management
Monitoring and understanding the TCO of each of your vehicles and your fleet's overall ROI.
When people think of electric vehicles (EVs), tiny models that squeeze into compact parking spots often come to mind. But modern EVs have started taking on all shapes and sizes for contracting, landscaping and delivery duties. As auto companies find more innovative ways to fix the issues that come with electrifying heavy-duty trucks, fleet managers may want to think twice before turning a blind eye to EVs. Ford, Bollinger Motors, Lordstown Motors and Rivian are just a few of the automakers releasing electric pickup trucks and electric commercial trucks to the market. When it comes to making the switch from gas to electric trucks for your fleet, it's not a matter of if — it's a matter of when.
Many forward-thinking companies have already started electrifying larger vehicles. New York City plans to convert their public bus system to an all-electric fleet by 2040. Amazon recently ordered 100,000 electric delivery vans with the plan to use the full fleet by 2030. In December 2019, Tesla unveiled the Cybertruck, an all-electric pickup truck with the performance specs of a sports car.
But adding electric pickup trucks to your fleet is no simple task, and it's probably not even on most fleet managers' radar until we see more electric trucks on the road. With additional pounds being added to cargo beds that could affect power, a need for more EV charging stations and a general stereotype that comes with EV owners, there are a few reasons it's taken this long to electrify vehicles designed to carry thousands of pounds over long distances.
But EV startup, Rivian (backed by Ford and Amazon), is prepared to take on that challenge, who put the first electric pickup truck on the market in 2021, Because electric trucks are likely to become commonplace in the next decade, there's never been a better time than now to start thinking about adding an electric commercial truck to your fleet.
Pros of powering up
Save money through EV tax credits
When thinking of electric cars vs gas cars, EV tax credits are a big factor in getting people to make the switch. Under EPA rules, new medium and heavy duty vehicles and engines must adhere to rigid carbon dioxide emission limits in 2021, 2024 and 2027. So by selling even small volumes of electric trucks, the original equipment manufacturers can bring down their carbon emission numbers while getting EV tax credits for over complying to standards. Fleet managers who add EVs to their fleet are eligible for rebates, vehicle registration fee reductions, loans, and special low-cost charging rates. For a detailed list of tax credits and incentives by area, visit the U.S. Department of Energy's Alternative Fuels Data Center.
Cut fuel and maintenance costs
EVs are four times more efficient than internal combustion engines, which means saving you money on fuel. Further, EVs have fewer and less complex equipment needs. There's no need for oil changes or spark plugs, which means less time and money spent on maintenance. And since electric motors can slow themselves down, you'll also put less strain on your brakes. On average, EV owners save $1,500 on the first 150,000 miles worth of maintenance.
Charge toward the future
Fleet managers should be on the lookout for policy changes at the state level. California, a leader in EV advancement, has less than a thousand electric trucks on the road today. But it released its latest iteration this past April of a policy concept to set zero-emission sales targets, just as it did for smaller EVs. Their goal? 84,000 trucks operating in California as zero-emission vehicles by 2030. On a larger scale, the U.K. is introducing a ban on petrol and diesel cars in 2035. If your fleet wants to be an early adopter, now is the time to think EV.
Fuel for thought: Cons to electrifying
Expensive to buy
Any brand-new technology is bound to be pricey. The 2021 Rivian R1T, among the first all-electric trucks hitting the market for personal use, starts at $69,000 — more than double the price of a 2020 combustion-powered Ford 150 ($28,500.) Michigan-based electric truck startup Bollinger Motors announced that their rugged electric pickup trucks will start at a jaw-dropping $125,000.
Adoption is still foreign
The burly stereotypes of pickup truck owners simply don't fit into the demographics of EV owners. It will take a high level of marketing and convincing to sell brand-loyal truck owners on the benefits of switching to an electric truck. On Tesla's Cybertruck, one analyst noted that the flashy electric truck misses the mark on core truck buyers — a contractor is "not going to show up to a work site in this truck." With so much cost-saving potential, companies may need to be strategic about how they're branding electric trucks to alter that stereotype.
Distance and elements cause trouble
Combustion engines allow for gear-shifting, drastically reducing the amount of fuel needed to stay at any given speed. EVs, on the other hand, use more energy at higher speeds — it's recommended that EV drivers keep their speed under 60 mph to maintain battery life. This means combustion trucks may be a more efficient choice for lengthy freeway trips — especially if your electric commercial truck is loaded up with cargo. And that doesn't even take weather into account. EVs don't generally do well in the cold. Using your heating system in cold weather can sap EV batteries, leaving ranges cut by more than 40 percent.
What the Future Has in Store
Starting small
Electric trucks might not yet have the capacity for long-distance travel simply due to the shortage of EV charging stations. In the meantime, electric trucks offer a great opportunity for local route use. These short-distance travels have the potential to make a big impact.
Heavy-duty, efficient models
Electric trucks are built with the facade of an electric car, but the fortitude of a hefty combustion pickup. Tesla's Cybertruck is built with ultra-hard stainless steel — allegedly bulletproof. Ford showcased its electric F-150 prototype towing 42 F-150 trucks behind it weighing more than a million pounds. Bollinger Motors' all-electric SUV is built of aviation-grade materials, making it resistant to scratches from rocks or roots.
Charging options
A common pain point for EV drivers is range anxiety, or the fear that a vehicle won't make it to its destination before getting to a charging station. With a need for more charging stations on the road, the focus of EV charging will most likely be "return-to-base" charging, where fleet vehicles will only route locally and leave enough charge to power up on the fleet site. With larger batteries that may have capacity to hold more electricity, though, Rivian announced vehicle-to-vehicle charging, meaning you'll be able to charge other EVs with another one's leftover juice. Thinking even further into the future, one Swedish city will soon start installing a real-life demonstration of electric roads containing internal technology that allow you to charge your EV while you drive.
Ideal for fleets
Electric truck fleet usage may be ideal for delivery services. Places like California that have high-occupancy vehicle lanes (HOV lanes), which EVs often qualify for, can meet criteria to help them deliver packages more quickly. They're economical, can be used for routes specifically catered to a model's operating range, and charging can happen at the fleet site overnight.
There are pros and cons to early adoption of electric trucks. More likely than not, we're going to start seeing significant improvements in EV technology in the next 10 years. That'll put fleet managers in the best position to add electric pickup trucks to their fleet. Not only does the future of electric trucks speak to a more eco-friendly future, but it also has the capabilities for stronger, faster and tougher vehicles.
Sign up for our newsletter for the latest information about the fleet industry.
Sign up for our newsletter for the latest information about the fleet industry.
Sign up for our newsletter for the latest information about the fleet industry.
Sign up for our newsletter for the latest information about the fleet industry.