Ohio Eagle Distributing
Fleet management that gives you confident and peace of mind.
Industry
Beer Distribution
The beer distribution industry is booming. Meeting the evolving demands of inventory management and finding efficiencies is a top priority. Through a partnership with Mike Albert Fleet Solutions, Ohio Eagle was able to reduce costs and adopt a new way of thinking about their fleet resulting in hundreds of thousands of dollars in savings.
"MAFS challenged us to uncover what we were truly spending on maintenance. They took our data, evaluated it, and brought it back to us. Mike Albert presented us with options, which other fleet management companies didn't do... " Devyn Dugger President, Ohio Eagle
Goals
Gain control of fleet and reduce operational expenses
Right-size and standardize total fleet
Optimize cash flow allowing for continued growth
Here is their story.
30 years ago Ohio Eagle Distributing, a beer distributor in Southwest Ohio, had a total of about 10 items they sold – business was simple and straightforward. Today they promote, sell, and deliver over 20 brands that produce as many as 30-40 products each. Like many other distributors, investing in emerging technologies to help manage complex inventory is critical to support growth. Saving money where they can to make that investment is key for Devyn Dugger, President of Ohio Eagle, and his team. Ohio Eagle was first introduced to Mike Albert Fleet Solutions (MAFS) through their owner, John Saputo. Mike Albert was already successfully partnering with John's other business, Gold Coast Eagle Distributing, in Sarasota, FL. Gold Coast was already seeing savings of $180,000 in fuel spend over the course of a year and Ohio Eagle was eager to experience savings of that magnitude.
TIME FOR A CHANGE
Every week Ohio Eagle delivers thousands of cases and kegs of beer to hundreds of locations. They do this with a fleet of 97 vehicles that include box trucks, tractors, rear- and side-loading vehicles, event trailers, and management vehicles. Running an operation this large means costs quickly add up and uncovering operational inefficiencies is important. Don Schwab, Ohio Eagle's Operations Manager, has spent his career diligently managing this growing fleet. Even with keeping maintenance and repair schedules and capturing critical data, he knew there had to be a more efficient way to manage these assets.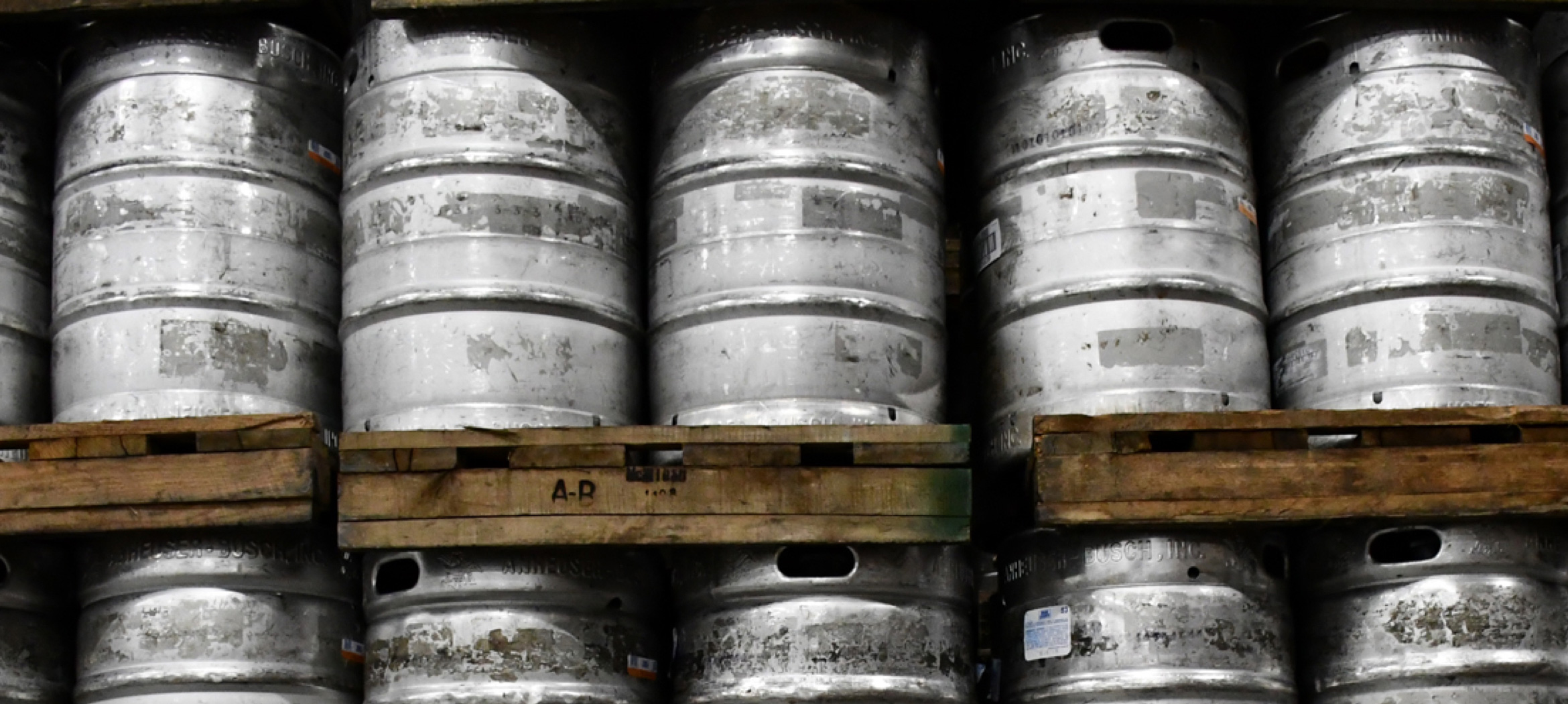 RIGHT-SIZED SALES VEHICLES
The Ohio Eagle sales team focuses on delivering a high-quality customer experience to deliver on their brand promise – 'to provide our customers the very best service and represent our brands at the highest level' which means meeting last-minute demands of their clients daily. These drivers are constantly moving around their hilly territory, making multiple trips a day.
Mike Albert's first step in meeting with Ohio Eagle was to bring in their Truck Engineers who sat down with the team, rode along with drivers, and got a comprehensive understanding of how each of the vehicles was used to meet service and delivery requirements. Mike Albert's Truck team understood these trips needed to be quick and easy, and their current vehicles made them difficult and time-consuming. Not to mention their current Ford Econoline vans were guzzling gas and racking up fuel costs. Mike Albert provided multiple vehicle solutions to right-size this part of their fleet. By downsizing their vehicles to a compact Transit Connect, they reduced their fuel spend and improved vehicle efficiency through smaller cargo space and a side-access door.
NEW OUTLOOK ON LEASING
The Mike Albert team presented options and data analysis so Ohio Eagle could make smart, informed decisions. "MAFS challenged us to uncover what we were truly spending on maintenance. They took our data, evaluated it, and brought it back to us. Mike Albert presented us with options, which other fleet management companies didn't do. We were able to customize single-axle trailers to accommodate side loading. This was a concern for us because our old leasing company did not offer a solution," explains Dugger.
MAKING MAINTENANCE MANAGEABLE
Ohio Eagle was spending $20,000 a month on repairs and maintenance and had 6 spare vehicles sitting on the lot to serve as spares in the (frequent) event of a breakdown. As Dugger puts it, "We sell beer. We're not in the truck fixing game."
Like many fleets, Ohio Eagle's drivers dreaded driving the backup vehicles because they were so old and unreliable. Driving these spares was such a headache that drivers failed to call attention to declining conditions of their day-to-day trucks, further increasing downtime and reactive maintenance. After replacing 33 vehicles and cycling out 21 old trucks, their maintenance spend is down almost 90%! Now they spend just $2,000 a month on maintenance and instead of changing transmissions, they're changing the oil. Their new fleet means every truck is the same–in configuration and quality–and now they only manage 2 spares instead of 6.
"The ability to have a new fleet and still be able to hold cash for expansion and for acquisition is priceless to us," explains Devyn Dugger.
PREPARED FOR THE FUTURE
The future looks bright for Ohio Eagle Distributing and Mike Albert Fleet Solutions. Their relationship is stronger than ever and they're looking forward to implementing more innovative solutions to further improve operations. As new challenges arise, such as drivers spending a half hour each day filling up their trucks, Mike Albert continues to bring new solutions. They'll be implementing Quick Fuel, a program that brings fuel on-site overnight to fill trucks so drivers can be more productive during the day and no longer have to worry about fuel stops. The two also plan to continue to cycle out smaller fleet vehicles and seek additional opportunities to improve efficiency and reduce costs.