June 11, 2021
Mike Albert named a Top Work Place for 2021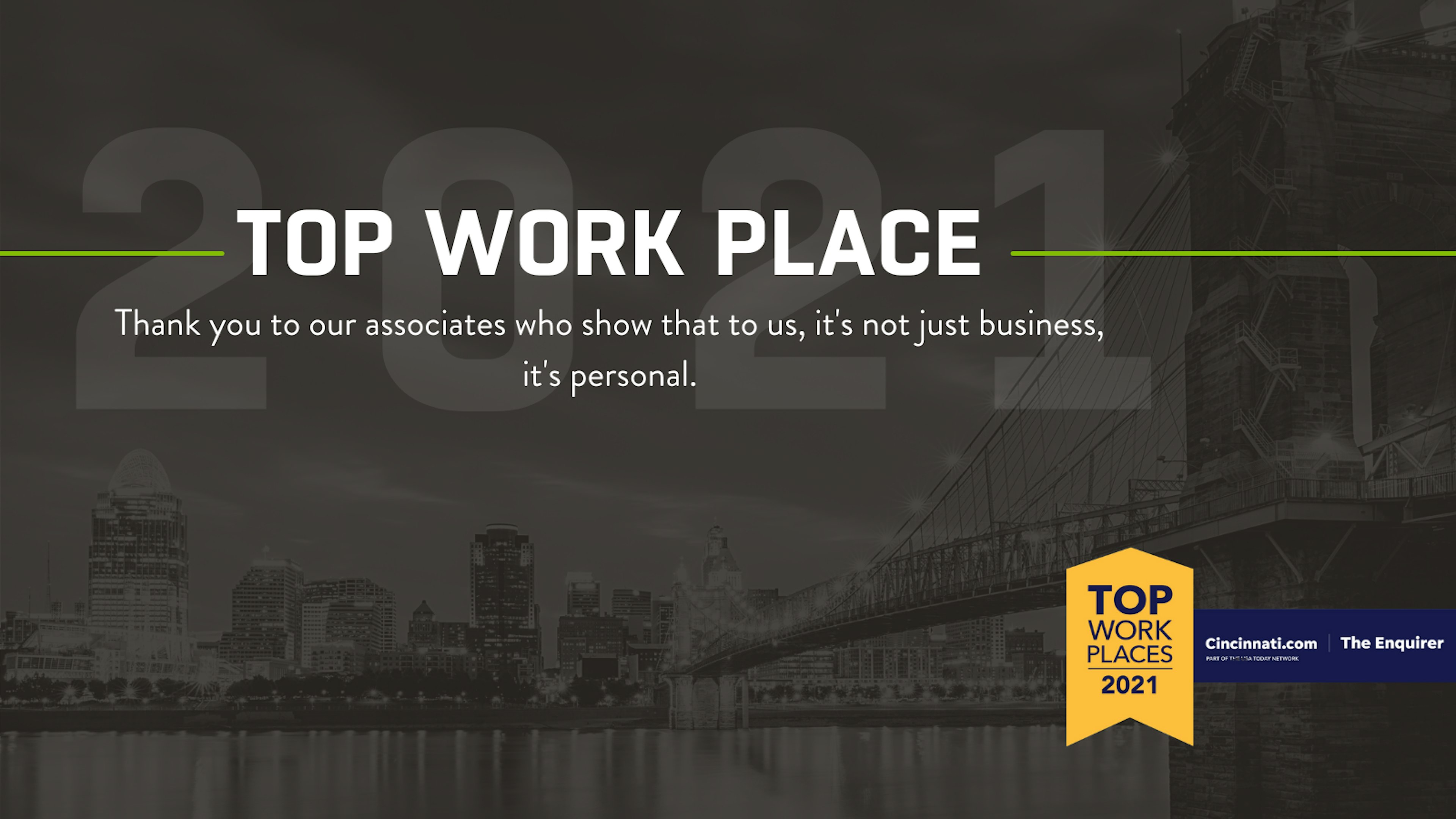 Mike Albert is proud to be named a 2021 Cincinnati Top Work Place! We are honored to place in the top ten again this year. This is the 10th time and 4th year in a row that Mike Albert has achieved a spot on this list, which is based on feedback from the teams of each participating organization. Questions related to leadership, mentoring, engagement, and more are presented to associates and the results are used to determine each year's ranking.
We want to thank our team for making this a reality. We often highlight that with Mike Albert, it's not just business, it's personal. Well, that's because it is. While our team excels at making our clients feel like family, they do the same for one another. We are grateful for leadership that empowers and supports our team members, who then create a company culture that brings us honors like this one.
Read more about us and other top local businesses at Cincinnati.com!