June 10, 2019
Mike Albert Named a Cincinnati Top Workplace and Winner of a Best of Show Award.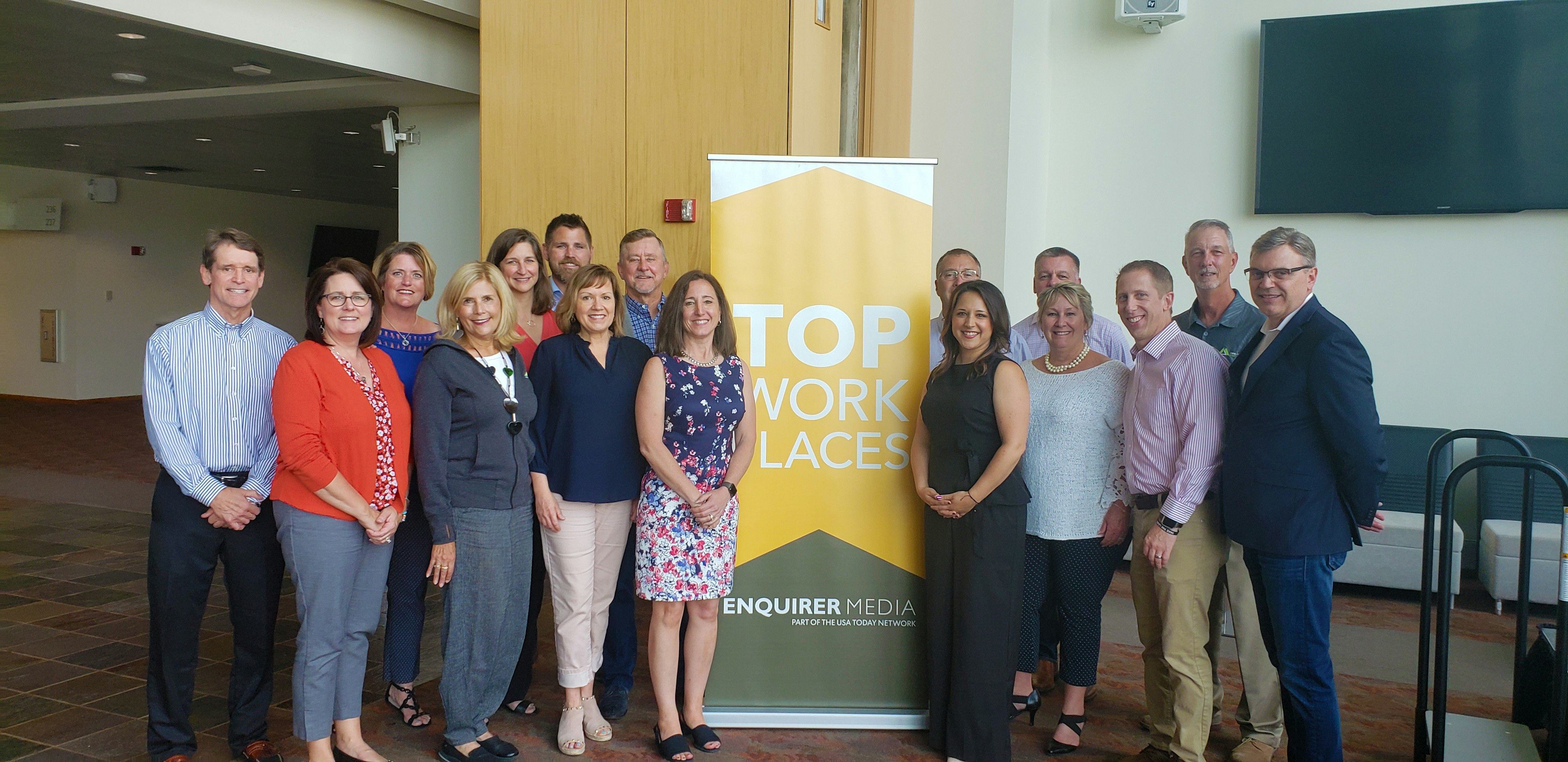 Mike Albert has been named a 2019 Cincinnati Top Workplace in the Medium Size Business category. This distinguished recognition was based solely on employee feedback gathered through anonymous surveys administered by a third-party research company. Mike Albert also won the Best in Show Direction Award based on its high-ranking score for positive employee response to the survey statement "I believe this company is going in the right direction."
Mike Albert president, Jeff Hart, said, "We are excited to be recognized as a top workplace and very proud of all the people at Mike Albert who made it happen. Thanks to their hard work, our company is celebrating its 62nd year in business and growing by leaps and bounds. The passion, dedication and drive our associates bring to work every day has created a culture that attracts and retains the best talent and furthers our lead in the rapidly-evolving automobility industry. Staying ahead of the constant change isn't easy, but our associates embrace the challenge and continuously work to advance our culture, processes, technology and services in a way that exceeds client expectations." The values and culture at Mike Albert feed the innovative energy, collaboration and "can-do" attitude of its associates. A casual dress code, office "block parties" and a company-wide intranet system that celebrates associates' accomplishments, birthdays and work anniversaries are just some of the ways the company creates a comfortable, enjoyable environment where camaraderie, healthy competition and new ideas blossom.
About Mike Albert
Mike Albert is a future-focused automobility company that's home to three business units – Fleet Solutions, Sales & Service and Rental. Mike Albert is proudly rooted in Cincinnati, but serves clients nationwide. Whether clients need the ways and means to transport people, products or services, Mike Albert associates pride themselves on matching them with the right vehicles, financing and services to help them achieve their goals today and tomorrow.
Mike Albert Fleet Solutions, a top 10 national fleet management company, offers end-to-end services including vehicle acquisition and remarketing, leasing and financing, maintenance management, fuel management, telematics data and vehicle equipment and branding. The company serves fleets of any size, in any industry from pest control to grounds management to food and beverage to municipalities.
Mike Albert's Sales & Service division sells preowned cars, trucks, SUVs and vans, most of which are off lease from fleet clients. And Mike Albert Rental offers unlimited miles on daily, weekly and monthly rentals on a wide variety of vehicles, including specialty vehicles such as box trucks and 9-, 12- and 15-passenger vans. Rental also provides special corporate rates and other benefits for businesses.
With these three divisions working together as one, Mike Albert helps clients fulfill their transportation needs in the most affordable, efficient, hassle-free and safest way possible.