October 3, 2022
Mike Albert Leader Recognized During Business Courier's 2022 C-Suite Awards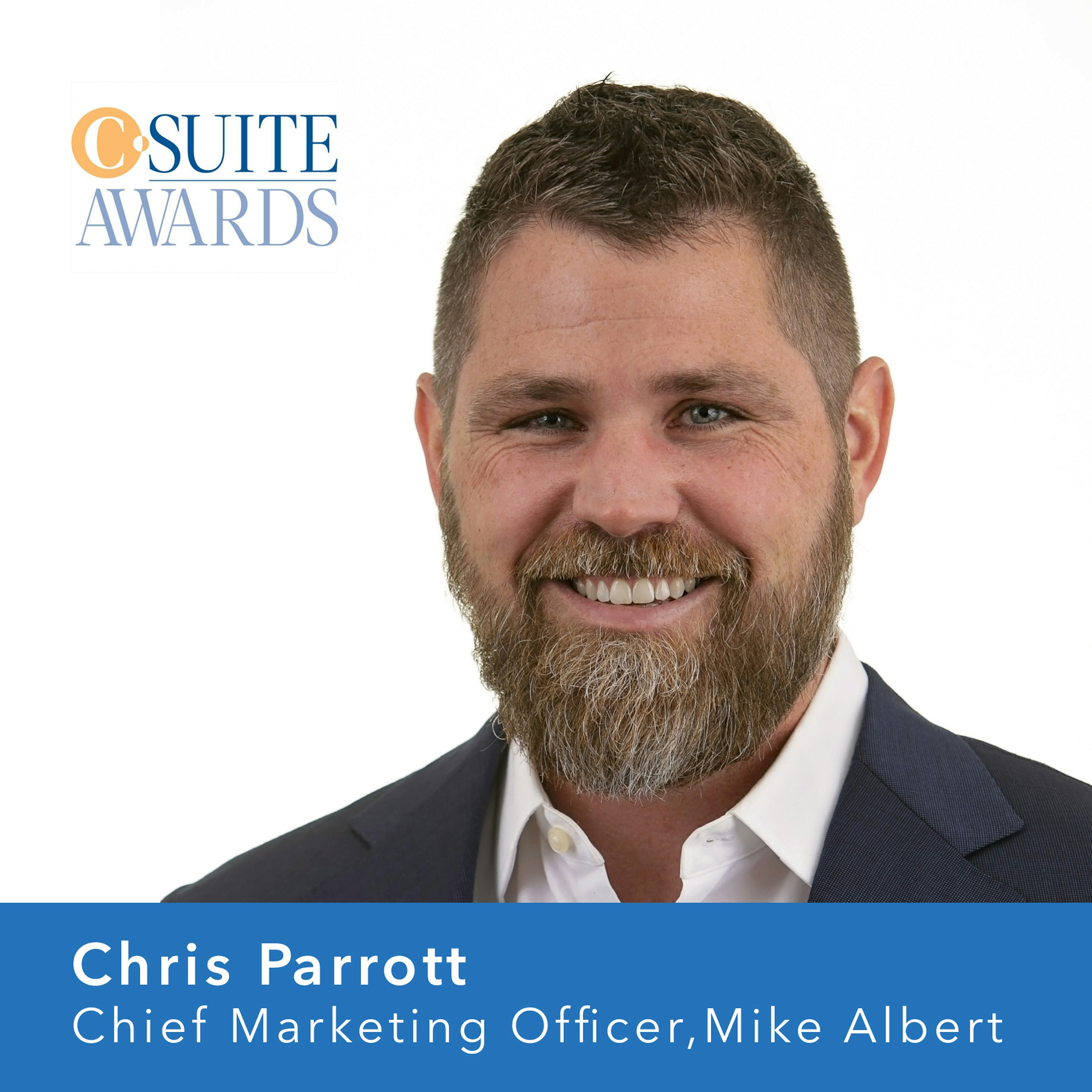 Mike Albert is proud to announce that the company's chief marketing officer has been recognized during the Cincinnati Business Courier's eighth annual C-Suite Awards.
Chris Parrott, who heads up the marketing team at Mike Albert, was among the business leaders nominated for the 2022 C-Suite Awards, which recognize the executives who "have shown capable leadership and achieved strong results at businesses and organizations in the Greater Cincinnati area," according to the publication. This year's program featured 42 finalists, including 14 winners, in six leadership categories.
Chris Parrott took home the top prize in the Chief Marketing Officer category during the awards ceremony on August 18th. A seasoned marketer with a passion for continual improvement, Chris joined Mike Albert as the vice president of marketing in 2018 before being promoted to his current role as CMO in 2021.
"It's fantastic to be recognized individually, but I cannot emphasize enough that I would achieve nothing without my Mike Albert Fleet Solutions team," Chris wrote following his win. "I'm so grateful to have the Mike Albert community to learn from every single day. Their innovation, hard work, and client-focused approach are a pleasure to be part of."
Join us in celebrating Chris's well-deserved recognition this year, and congratulations to all of this year's nominees and winners.