February 9, 2021
Director, Sales & Fleet Electrification promotion for Nate Shadoin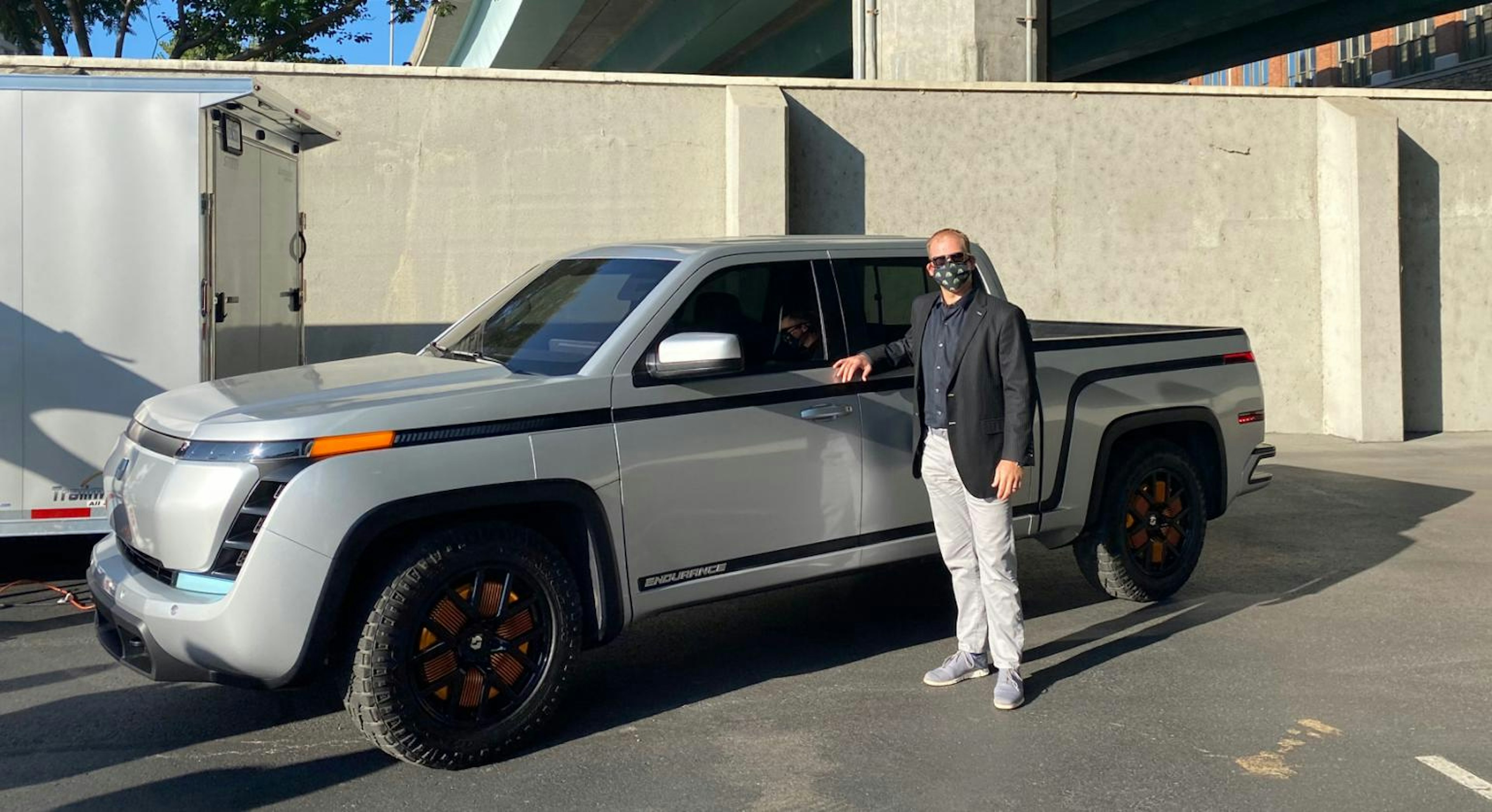 Mike Albert Fleet Solutions, a national leader in the automotive electrification movement for the past ten years, has promoted Nate Shadoin to Director, Sales & Fleet Electrification. Mike Albert has created this new prominent position to further its mission to empower fleet clients to achieve their sustainability goals and improve their ROI with electric vehicles.
"Mike Albert Fleet Solutions has been a leader in the fleet industry since 1956 by staying ahead of the curve and embracing change in the automotive industry," says Shadoin. "We're excited that EVs and fleet electrification initiatives have become top of mind for businesses and government agencies who have carbon footprint reduction initiatives and want a lower total cost of ownership. We're proud to lead in this growing segment of the industry and help our clients realize the benefits of a zero-emission fleet."
Shadoin's professional passion for vehicle electrification began at Zenith Motors, where the core business was electric powertrain conversions for vans. He joined Mike Albert Fleet Solutions in 2015 where he has been highly successful at building long-lasting bonds with several OEMs in the electric vehicle space and helping companies and municipalities nationwide make a smooth, cost-efficient transition to fleet electrification.
"Nate is very hands on and knowledgeable about electric vehicles. He's definitely a specialist and well-connected when it comes to electric vehicles and electric fleets, which made acquiring the cars we wanted a seamless process. I really appreciate his passion and his professionalism," says Morgan Kauffman, CEO and owner of Columbus Yellow Cab.
"Nate is an unshaken leader in his belief in electric vehicles and the long-term value they can deliver to its owners and our environment," says Jeff Hart, President at Mike Albert. "Through experience and continuous research, he has acquired extensive knowledge of the vehicles, batteries and charging solutions, as well as the monetization of incentives, grants and tax credits. He is a true champion of electrification."
"Nate has become an expert in electrification by working diligently with manufacturers of electric vehicles and batteries and with vendors of charging infrastructure," says Mike Hardesty, VP, Business Development/Strategic Alliances at Mike Albert. "Nate has earned their respect and communicates with them regularly to stay up on the most recent developments in the industry."
"Nate is the go-to guy when it comes to information about electric vehicles for fleets and the cost savings they can provide," says Ted Cain, Executive VP, Sales at Mike Albert. "In his new position, he'll fervently lead our charge into the future of fleet electrification."
Shadoin, a lifelong sports car, racing, and auto industry enthusiast, attended Butler University in Indianapolis, the hometown of the Indianapolis 500. He's now based in Cincinnati, Ohio.
To learn more about fleet electrification and EV fleet management, visit mikealbert.com.
About Mike Albert Mike Albert is a future-focused mobility company, 63 years in the making, that's home to three business units – Fleet Solutions, Sales & Service and Rental. Mike Albert is proudly rooted in Cincinnati, Ohio, but serves clients nationwide. Whether you need the ways and means to transport people, products or services, Mike Albert associates pride themselves on matching you with the right vehicles, financing and services to help you achieve your goals today and tomorrow.
Mike Albert Fleet Solutions, a top 10 national fleet management company, offers end-to-end services including vehicle acquisition and remarketing, leasing and financing, maintenance management, fuel management, telematics data and truck and van equipment and branding. Mike Albert Fleet Solutions serves fleets of any size, in any industry, including service contracting, pest control, construction, food and beverage, delivery, grounds management and municipalities.