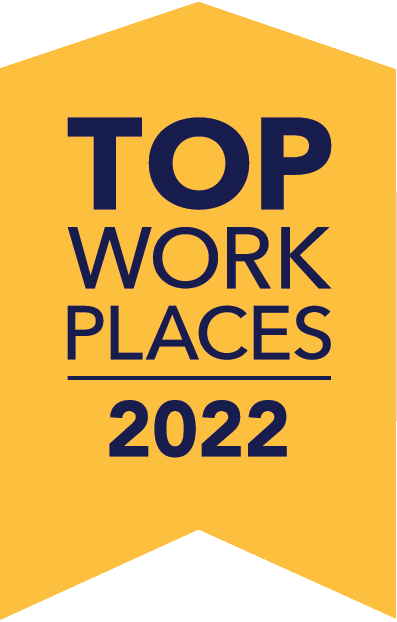 COME JOIN A TOP WORKPLACE
We are a future-focused mobility company 60+ years in the making that delivers agile, ongoing, personal service and is equipped with the industry experience, know-how, connections and strategic foresight of a national firm. We have three business units – Fleet Solutions, Sales & Service and Rental – run by several hundred fearless visionaries who go above and beyond the status quo doing whatever it takes to get the job done right for all our clients, from a family renting a van for vacation to a business leasing a fleet of 1000+ vehicles.
OUR CULTURE
The majority of our waking hours are spent at work, so shouldn't we enjoy what we do while we're here? We think so! At Mike Albert, culture isn't just another corporate buzzword; it's a living thing within our company that is continuously evolving. We're interested in hiring people who are into collaboration, creative thinking and engaging in the workplace. Here, you become part of our family and grow with the company over the span of your career. In fact, approximately 65 percent of Mike Albert associates have been with the company for at least 10 years.
Work-life balance, block parties, family business values, making adifference, flexibility, relaxed dress code - These are just some of the words used by our associates when sharing why they would recommend Mike Albert to their family, friends and you.
OUR MISSION
Delivering mobility solutions that drive value to our clients, associates and shareholders.
CLIENT OBSESSED
// We are hyper-focused on serving our external and internal clients.
// We aggressively understand our clients' needs and develop solutions that have meaningful impact to their objectives.
FINANCIALLY FIXATED
// We strive to bring the best value to our clients while meeting their financial objectives.
// We act with fiscal responsibility to protect the interest of all our stakeholders: clients, associates, partners and shareholders.
OWN IT
// We own our attitude, our tasks, our deliverables, our actions.
// We take pride in what we do and don't sit on the side lines.
ONE TEAM
// There are no silos; we are one team working together for our clients and each other.
// Our success is measured as "One."
WHAT GOT US HERE WON'T GET US THERE
// We invent the future and drive our destiny.
// Never get complacent challenge the mindset, "that's how we've always done it."
OUR PEOPLE
We get it. You want to work with genuinely good people: leaders with vision, managers that allow you to do your job and teammates who have fun, encourage each other, and whose skills complement each other. Here, you'll find those people. We're committed to the future of the company. We listen and hold each other accountable. Our people are also committed to the community, giving back with donations and hands-on volunteer work through our community outreach program.
OUR BENEFITS
Mike Albert offers a comprehensive and flexible benefits program to full-time employees. Select benefits are also available to part-time associates.
401(k) Retirement Savings Plan
Mike Albert Fleet Solutions is dedicated to equal employment and advancement opportunities for all our employees. It is our policy to provide equal employment opportunities to all individuals based on job-related qualifications and the ability to perform a job without regard to race, color, religion, sex, age, national origin, disability, genetic information, veteran status or any other statutorily protected status and to maintain an environment free from intimidation or harassment based on these grounds.
If you are unable to apply using our online application system, please contact Human Resources, 513-554-2850.