Hours
Monday through Friday: 8:00 AM - 5:30 PM
Saturday: Call for Appointment
Sunday: Closed
About This Location
Every vehicle we upfit undergoes a double inspection. We take pride in a job well done, and photograph the details of each vehicle before it rolls off the lot. If you need a single vehicle taken care of, you can expect it in as little as 48 hours. If you're looking for a longer vision for your fleet, we can help you spec out a package, and then build the inventory to support and maintain your vehicles as your needs arise.
Upfit Showroom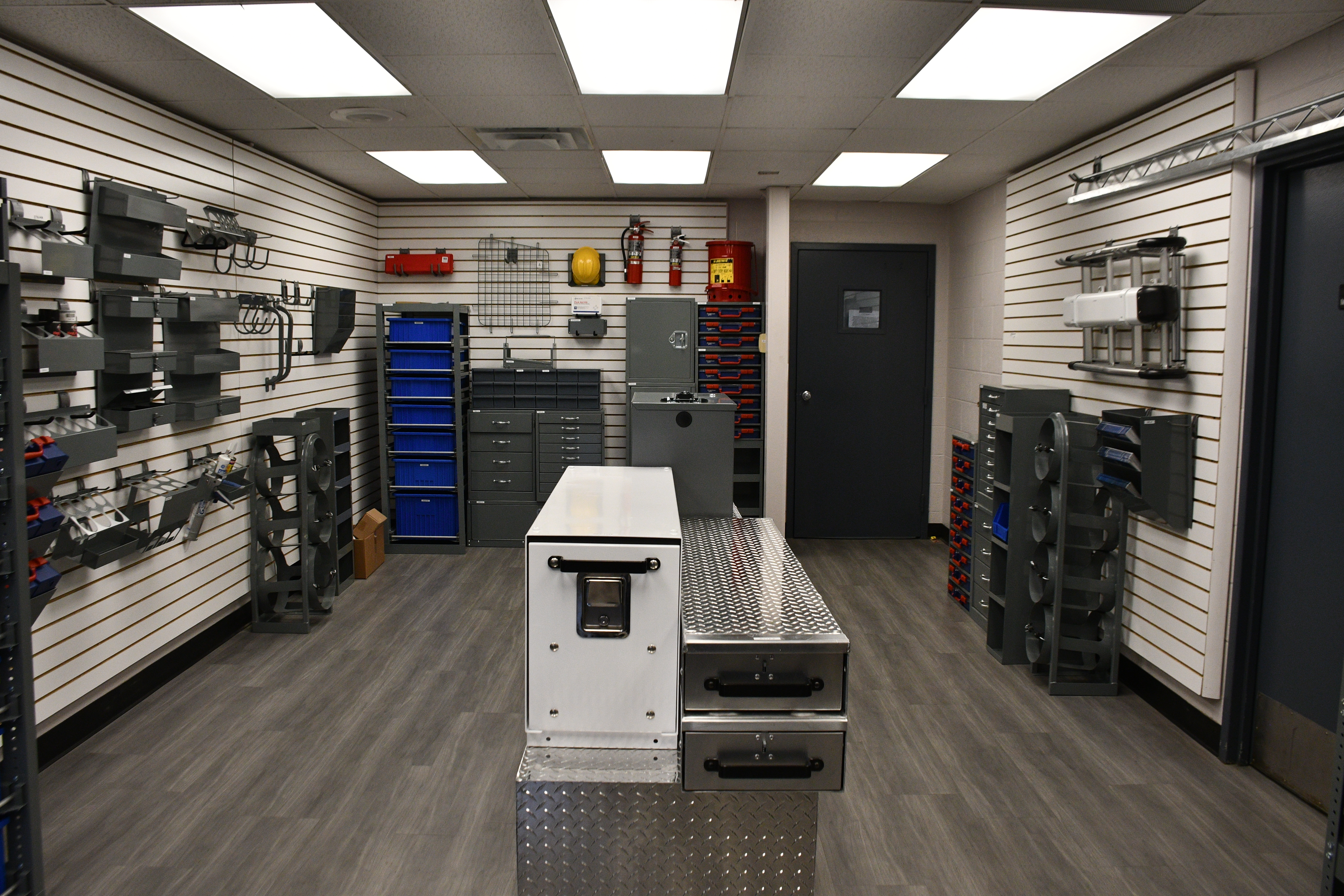 Come visit our Truck & Van Equipment Showroom at our dealership location in Evendale to get a feel for what Mike Albert can offer your fleet. You'll be able to view our inventory and interact with equipment and accessories. Plus you can pick up popular items we have in stock.
Mike Albert's Truck & Van Equipment Showroom can handle any job, from single-work truck setup to full fleets. Our truck pros can run through a complete evaluation of your needs to understand how to add efficiency and safety for your drivers. From there, we'll guide you to the right equipment, the ideal layout, and a flawless end product.