Toll Management Resources
Toll Management Resources
Below you will find resources for the Mike Albert Toll Management program, including tollway coverage and instructions for how to discontinue your existing toll account.
Tollway Coverage
Tollway coverage for your fleet vehicle depends on the type of toll program in which your vehicle was enrolled. The toll program (e.g., E-ZPass, FasTrak) is assigned based on your location and is indicated in the Welcome Letter you received.
FIND A LIST OF TOLLWAY COVERAGE FOR EACH PROGRAM BELOW.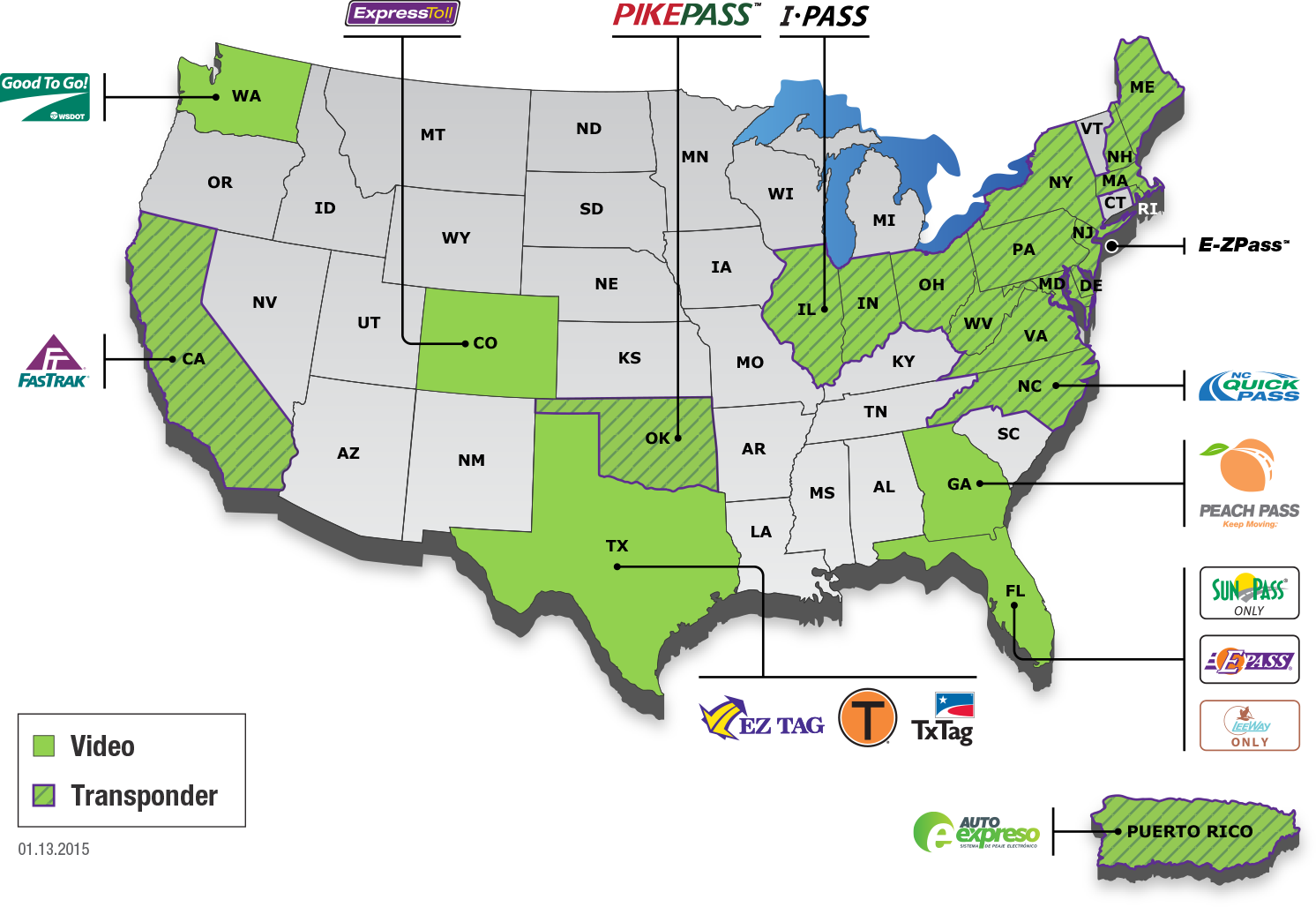 To see a full list of tollways that are covered by your enrollment, select the toll program below that matches the materials you received:
AutoExpreso Toll Program (Puerto Rico)
E-ZPass Toll Program (North East)
FasTrak Toll Program (California)
PikePass Toll Program (Oklahoma)
Discontinuing Existing Toll Accounts